Volunteering
Community Spotlight: Jeff Proctor - giver of platelets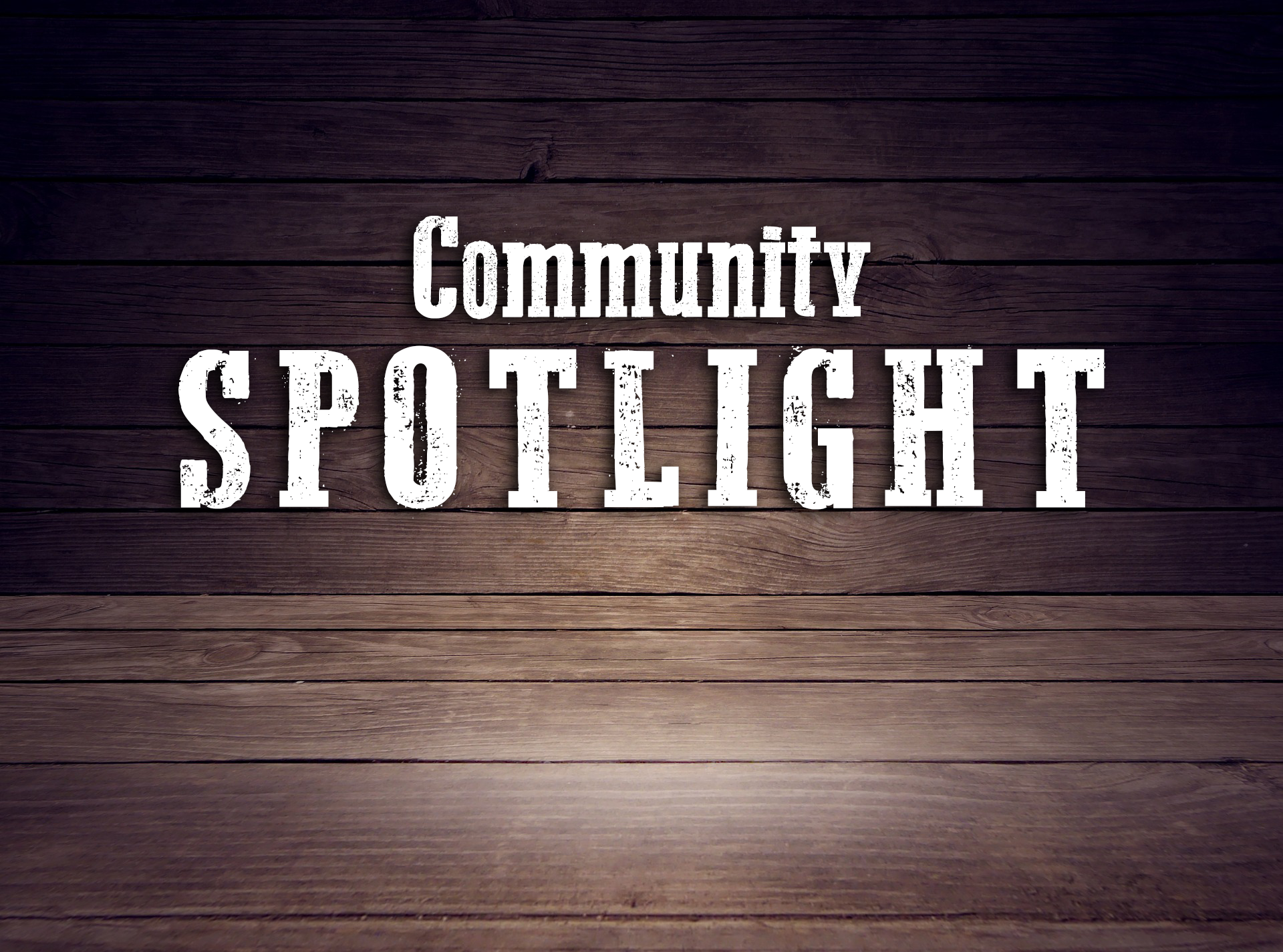 Welcome to the second installment of the Community Spotlight! These posts highlight some of the amazing work that people are doing within their communities at home, abroad, and everywhere in-between.
Today, I'm featuring Jeff Proctor who blogs over at Dollar Sprout.
These posts contain a series of short questions - in bold. Please reach out to Jeff and show him some love for taking his precious time to give back to his community. We need more people like him around.
1: What exactly are you doing within your community?
For the past two and a half years, I've been regularly donating platelets with my local American Red Cross donation center. Platelets are small cells in your blood that form clots and stop bleeding. For millions of Americans, they are essential to surviving and fighting cancer, chronic diseases, and traumatic injuries. According to the Red Cross, every 30 seconds someone in the U.S. needs platelets. Note: Donating platelets is different from donating whole blood, which you can only do every 56 days.
Roughly twice a month, I go in to donate, which usually takes between 2-3 hours from start to finish.
During a platelet donation, donors are hooked up to a machine that extracts your platelets and returns the rest of your blood back to you. Both of your arms are used - one to extract platelets and the other to return your blood. Your platelets are stored in a completely sterile plastic bag, as shown below: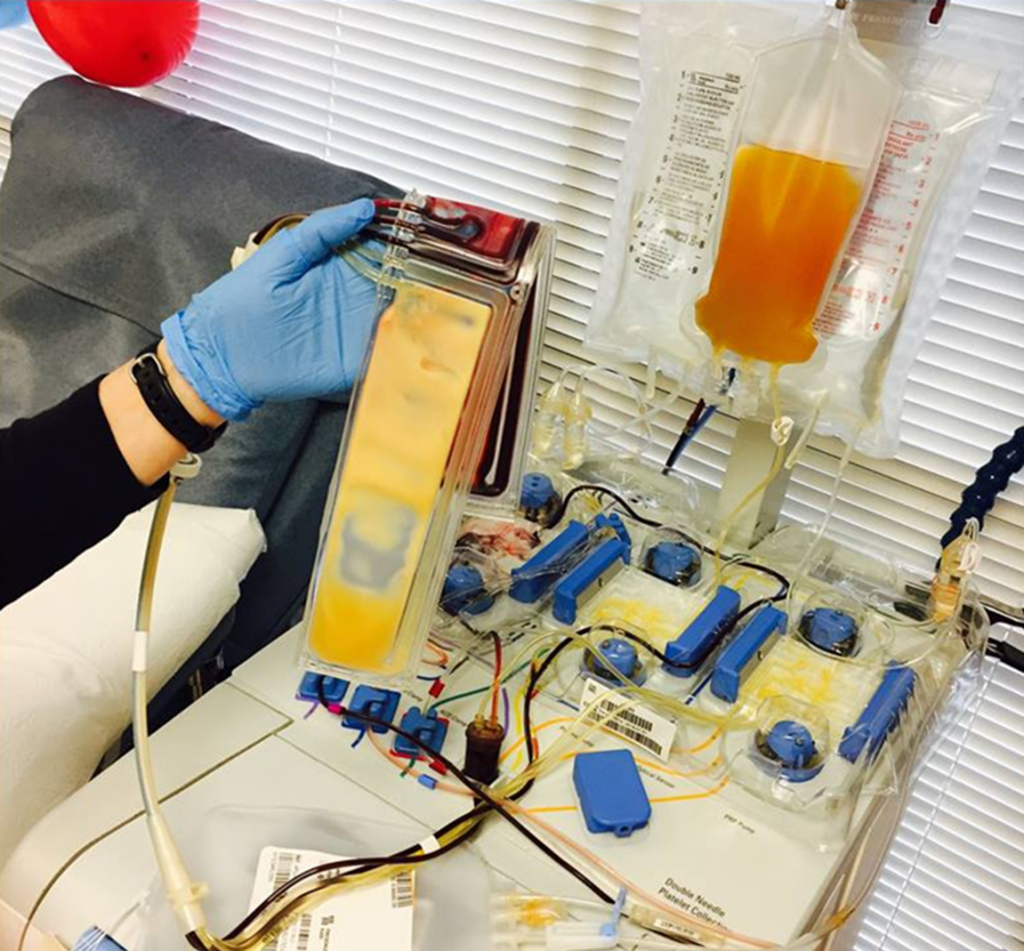 2: How is it impacting your community? Can you recall any success stories?
Since the demand for platelets is so high, and not many people know about platelets as a donation option, I know that every donation I give ends up going to someone who really needs it. I don't think I'll ever get to meet the people who receive my platelets, but I know they're out there!
Believe it or not, over a million platelet transfusions are given to patients every year. Platelets help give patients the strength to battle cancer, recover from invasive medical procedures and fight blood disorders.
On the American Red Cross website, Cassie Brabb describes how it felt to see platelets help save her husband, Phil:
"I'll never forget the feeling of gratitude that washed over me when I saw those platelets going into my husband's body. I imagined the faces of many different strangers, taking time out of their day… their jobs… their families… their lives... to sit in a chair and give part of themselves away, simply because it is a good thing to do for another human being. A stranger. Someone's platelets made their way to Phil that day, and it helped him recover."
3: What is your motivation for giving your time?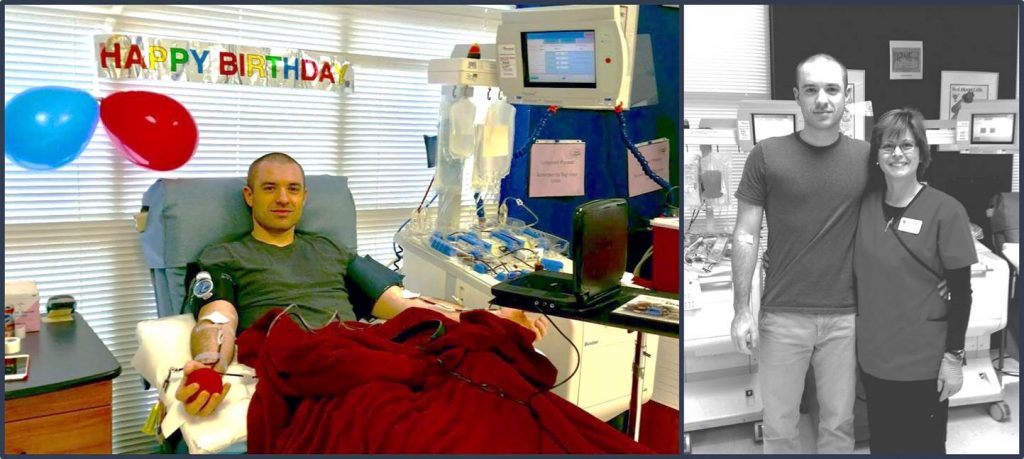 A lot of people really need the help. They really, really need it.
Platelets are something that money can't buy (yet)…the only way to get them is for another human to take time out of their day to give them. Taking a few hours a month to make a real difference in someone's life really is the least I can do!
4: Where can people find out more about what you're doing?
I've done all of my donations through the American Red Cross. You can schedule a donation here. If you are curious about how the donation process works and what it feels like (ie: Does it hurt?), read through the Red Cross's frequently asked questions.
Thanks, Jeff, for your participation in the Community Spotlight. And, a huge high-five for giving your time to help provide truly life-saving material that's in short supply.
Thanks again, Jeff!
Wait, don't leave yet!
Do you know someone who might be right for a Community Spotlight feature? I am looking for folks who are active in their communities and making a difference. And, they need to be willing to "talk" (aka: write) about it in this kind of format. Maybe YOU are that person? Contact me.
S
Steve Adcock
Steves a 38-year-old early retiree who writes about the intersection of happiness and financial independence.