This post may contain affiliate links and/or paid placement. Click here to read our full disclosure.
This website is more than just writing. In 2018, it's also about education. I teach you about what I know best - blogging and mastering your finances. Care for a knowledge drop?
Listed below is everything that's available - which, at the moment, consists of a single solitary course: How To Start Your Own Money Blog. It's written both for those who aspire to blog about money and also those who already have a blog, but might want to learn a little more about this business.
How Life-Changing Things Happen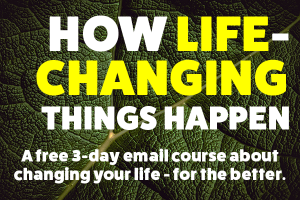 This free 3-day email course walks you through the process of how people accomplish amazing goals in their life using a very simple strategy.
Over three days, I break up the process to change your life into easily-digestible and actionable emails that will only take a couple minutes to read but could help you to accomplish some truly remarkable life changes. Sign up for this free course and receive your first email today.
Click here to sign up for How Life-Changing Things Happen
How To Start Your Own Money Blog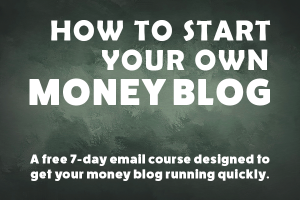 This free 7-day email course will get you up and running with your [new] money blog quickly and easily.
I take you through how to pick and register a name for your blog, find web hosting, build an email list and how to get readers (and keep them coming back). I also talk about the pros and cons of blogging anonymously vs. full disclosure. After all, we're blogging about something as personal as money. It can be a sticky subject! And, I'm here to hopefully cut through the grease.