The Friday Feast ~ the 10th of June
The personal finance community is filled with so many talented writers and inspiring families in search of something better out of life than the traditional society-approved plan of buying lots of stuff and retiring in your 60s if you're lucky.
Here is a look at the best of this week's personal finance blogs.
In this episode of Friday Feast: The Financial Diet, Millennial Money Man, Retire By 40, The Frugal Farmer, Smart Money Guides, Becoming Minimalist, Monetize My Minutes, PeerFinance101, Haven Life and Debt Discipline.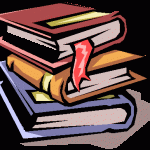 Happy Friday! Summer is in full swing and we're trying our very best to keep cool in our Silver Bullet here in the beautiful Southwest. Luckily, there was no shortage of awesome blog content this week, so let's dive into what you fine people had to say, shall we!?!
First, The Financial Diet argued this week that those "No-Spending" challenges are a total waste of time. Controversy is fun!
And elsewhere, Millennial Money Man asks an interesting question: "Why do kids feel like they have to go to college?"
My favorite post of the week
My favorite post this week comes from Retire By 40 who [re]-wrote about why families should live on only a single paycheck - just like my wife and I do.
"I think every family with two incomes should aim to live on only one income."
While not necessarily possible for everyone, living off of a single income in a dual-income family has a remarkable effect on savings rates. My wife and I have lived off of a single income since we got married in 2014, skyrocketing our investment balance and keeping our FU Money fund entirely funded and ready for retirement.
Best. Decision. Ever.
More from the personal finance community
Over at The Frugal Farmer, Laurie re-posted one of her earlier posts about the difference between "The Good" and "The Best". The difference may not be that tough to achieve!
Smart Money Guides talks to us about what one guy learned from paying off a healthy $400,000 mortgage in less than seven years.
Also, Becoming Minimalist wrote this week about a subject near and dear to my heart, the art of being easily fascinated. It makes life so much easier to live!
Lastly, Monetize My Minutes talks about the scariest part of freelancing. "The writing may be on the wall well before you get actual notice, even if they only become obvious in hindsight…but freelancing is different."
Honorable mentions: PeerFinance101 talks about teaching kids finance, Haven Life gives us a few things to ponder if we want to work for ourselves, and lastly, Debt Discipline writes about getting out of debt.
Photo of the week
It has been seriously hot, here. I took this photo for my wife's "keeping cool" post over on her blog. Record-setting temperatures this week, touching 113 degrees. Yikes!
Coming up in the week ahead on ThinkSaveRetire: On Monday, I am going to discuss extended warranties and offer up a better technique for protecting your stuff, and on Wednesday I am taking a look at a study that seems to prove that we can buy happiness after all...just not in the way that you think!
Thanks for reading, and cheers to another financially productive week ahead!