The personal finance community is filled with so many talented writers and inspiring families in search of something better out of life than the traditional society-approved plan of buying lots of stuff and retiring in your 60s if you're lucky.
Here is a look at the best of this week's personal finance blogs.
In this episode of Friday Feast: The new Frank Financials video series on YouTube.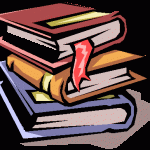 Welcome to another Friday, and congrats for making it here. This week's Friday Feast will be different because I have been on travel this week and did not have the time to compile a list of great personal finance reads.
Instead, I am going to take this opportunity to introduce a new series on our YouTube channel called Frank Financials. In this video series, my wife and I will sit down in front of the camera and chat with you good people about finances, budgeting and early retirement.
The Frank Financials video series
Check out our introduction video to the Frank Financials series below. We will publish a new video every Wednesday. We are always looking for questions or suggestions on what you'd like us to talk about. If you have an idea, let's hear 'em in the comments below.
Coming up in the week ahead on ThinkSaveRetire: On Monday, I am asking (and answering) an important question about whether frugal people have a more difficult life, and on Wednesday, I am publishing another guest post, this time from the one and only Our Next Life!
Thanks for reading, and cheers to another financially productive week ahead!
S
Steve Adcock
Steve
is a 38-year-old early retiree who writes about the intersection of happiness and financial independence. Steve is a regular contributor to MarketWatch, CNBC, and The Ladders. He lives full-time in his 30' Airstream Classic and travels the country with his wife Courtney and two rescued dogs.