The personal finance community is filled with so many talented writers and inspiring families in search of something better out of life than the traditional society-approved plan of buying lots of stuff and retiring in your 60s if you're lucky.
Here is a look at the best of this week's personal finance blogs.
In this episode of Friday Feast: Apathy Ends, True Tightwad, Living A FI, My Debtspiration, Reverse The Crush, Root Of Good, Untemplater, Par Compounded, Rental Mindset, Larry Kim.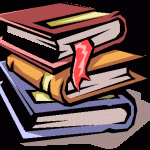 Welcome to another Friday, and congrats for making it here. Now, onto the personal finance gems!
First, Apathy Ends used an incident he witnessed on a bus to remind people to be assertive, but don't be a freaking asshole.
Then, the dude behind True Tightwad wrote that through all of our struggles, financial freedom is a choice, not a gift. Beautifully written!
My favorite post of the week
My favorite post this week comes from Dr. Doom (Living A FI) who wrote at some length that quitters never win…except when they do.
If you haven't read this guy's stuff, read it. Everything he writes comes across as surreal, yet vivid. His writing style is second to none, I say. And, this is one of his best works.
"My boss assumes a horrified expression as I say this, his lips pulling to the sides of his face in a full-on grimace. As recently as ten seconds ago, he had a fake smile plastered to his face, but it's nowhere to be seen now. I find I prefer the grimace. At least it's authentic."
This is the day that he gave his boss notice of his early departure.
"He's dumbstruck. Not a word," he writes of his boss.
More from the personal finance community
My Debtspiration offers wise advice about college: Don't even think about going to college without a financial plan.
After taking a year off, Reverse The Crush writes about why he's ready to go back to work.
Also, Root of Good talks about running out of cash in early retirement.
Lastly, what is it like to be a manager? Untemplater reveals the juicy details.
Honorable mentions: Par Compounded warns us about timeshares, Rental Mindset offers a new way to think about cash flow, and lastly, Larry Kim gives us the ugly truth about being an entrepreneur.
Photo of the week
I was having a little fun this week around the KOA campground. We have both lemon and grapefruit trees at each campsite, fruit free for the picking. Woohoo!
Coming up in the week ahead on ThinkSaveRetire: On Monday, I am talking about the only two reasons to EVER go into debt, and on Wednesday I am publishing my guide to the personal finance blogosphere and how to get the very  most out of this community.
Thanks for reading, and cheers to another financially productive week ahead!
Steve is a 38-year-old early retiree who writes about the intersection of happiness and financial independence. Steve is a regular contributor to MarketWatch, CNBC, and The Ladders. He lives full-time in his 30′ Airstream Classic and travels the country with his wife Courtney and two rescued dogs.