The personal finance community is filled with so many talented writers and inspiring families in search of something better out of life than the traditional society-approved plan of buying lots of stuff and retiring in your 60s if you're lucky.
Here is a look at the best of this week's personal finance blogs.
In this episode of Friday Feast: Money Mozart, Life Hacker, Spartan Traveler, Distilled Dollar, Military Planners, Frugalennial, Monevator, Plugging and Playing, Money Ahoy, Solving Finance.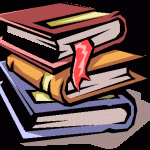 Welcome to another Friday, and congrats for making it here. Finally, we've made it to November. Two more months of work for me, then on to bigger and better things. But first, onto the personal finance gems!
First, Money Mozart sent a monster post into their digital airwaves that dissects 17 people who saved a ton of money – the smart way.
Then, Kristin Wong from Life Hacker wrote an awesome piece about how "Time is Money" can lead to some seriously bad decisions.
My favorite post of the week
My favorite post this week comes from Spartan Traveler who writes why we all should take off at least 12 weeks a year.
We are talking about a "deload" week used to completely clear your mind, recover from stress and reset your brain so it functions at its peak once again.
"This is already a fundamental part of my strength training–the key to preventing injury and maintaining progress–so the deload week wasn't hard to apply to the rest of my life."
I love this guy's attitude. "Having a week off a month frees up a ton of time and mental energy to explore things I haven't had time for, to travel, get my shit together, or to just sit by the pool at home if that's what I need to do."
I need to take more deload weeks. Perhaps 52 deload weeks a year!
More from the personal finance community
Distilled Dollar shows us how a 1% increase in savings can add up faster than we think.
Military Planners talk about the relationship between price and convenience. How much is convenience worth to you?
Also, Frugalennial reminds us that just because someone earns a ton, that doesn't mean they're not broke!
Lastly, Monevator gives us the scoop on how to enjoy life like a billionaire.
Honorable mentions: Check out Plugging and Playing's buying decision flowchart, Money Ahoy talks about the costliest addictions in America, and lastly, Solving Finance reminds us that anyone can reach financial freedom.
Video of the week
This week's Tuesday Talk video on our sister YouTube channel talked about how to convince your spouse to downsize and completely change your life.  🙂
Coming up in the week ahead on ThinkSaveRetire: I'm going personal! On Monday, I am writing about my first ever job and my motivation for joining the beautiful working world. On Wednesday, I talk about quitting that job and turning myself into a high-school aged salesman. Phew!
Thanks for reading, and cheers to another financially productive week ahead!
Steve is a 38-year-old early retiree who writes about the intersection of happiness and financial independence. Steve is a regular contributor to MarketWatch, CNBC, and The Ladders. He lives full-time in his 30′ Airstream Classic and travels the country with his wife Courtney and two rescued dogs.