The Friday Feast ~ the 9th of December
The personal finance community is filled with so many talented writers and inspiring families in search of something better out of life than the traditional society-approved plan of buying lots of stuff and retiring in your 60s if you're lucky.
Here is a look at the best of this week's personal finance blogs.
In this episode of Friday Feast: Jessica Moorhouse, Four Pillar Freedom, Financial Fanny Pack, Valuist, Choose Better Life, Tracey Minutolo, Escaping to Freedom, Heartland Hustle, Physician on Fire and 1500 Days.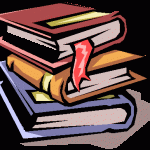 Welcome to another Friday, congrats for making it here and happy December! I have officially kicked off the #RetirementCountdown on Twitter. As of today, I have 11 more days of full-time work left. Period. Yippee!
Now, on to the personal finance blogosphere!
First, dealing with money with your partner is easy if you both make around the same amount. But, what if you don't? Jessica Moorhouse writes about what the hell to do when someone makes more than the other.
And, Four Pillar Freedom reminds us that *WE* are the only ones tracking our failures. "Think about it. Nobody in the world has enough time to keep track of all the failures you experience over the course of a week or a month or a year."
My favorite post of the week
My favorite post for this week comes from Financial Fanny Pack who wrote about how a millennial can retire a multi-millionaire (if that kind of thing is important to you!).
"My point is that $1 million dollars may seem like a lot of money, but if you want that money to last, your retirement will not be glamorous. So really, becoming a millionaire is a decent starting point, but it's probably smart to find a higher goal."
For the record, my wife and I will retire in our 30s with less than a mil.
But if you want more than that, fear not! Compounding works, and everything that you save adds up to something truly amazing. Calculators are amazing things, too.
Do YOU need more than a million to retire comfortably?
More from the personal finance community
Check out this cool infographic on Valuist about the art of maximizing value. "The first step to maximizing value is to determine whether you actually need something in the first place." Ah hah!
Choose Better Life reminds us to say "Yes" to our priorities.
Also, Tracey Minutolo talks about how to take down a mountain...of debt. "Visualize your future state, living free of the burden of debt and all that this represents for you."
Lastly, Escaping to Freedom argues that this whole "9-5" work shit is just flat bonkers.
Honorable mentions: Heartland Hustle writes about giving to charity without spending a dime, Physician on Fire gave $100,000, and lastly, Mr. and Mrs. 1500 Days got featured in Entrepreneur Magazine. Cool!
Video of the week
Another episode of Frank Financials is out! This week, my wife and I talked about ways NOT to be a grinch this holiday season even if you don't want to spend a bunch of money on landfill-bound gifts.
Coming up in the week ahead on ThinkSaveRetire: On Monday, I'm answering the most common question that we get about living full-time in an RV, and on Wednesday I am publishing a guest post by a kick-ass millennial (and I'm serious this time!).
Thanks for reading, and cheers to another financially productive week ahead!