How to Save
Your Ultimate Guide to Selling Used DVDs
Looking for a side hustle or want cash quickly? Selling your used DVDs declutters your space and puts cash in your pocket. Here's how.
To keep this blog ad-free, this post may contain affiliate links and/or paid placement. Click here to read our full disclosure.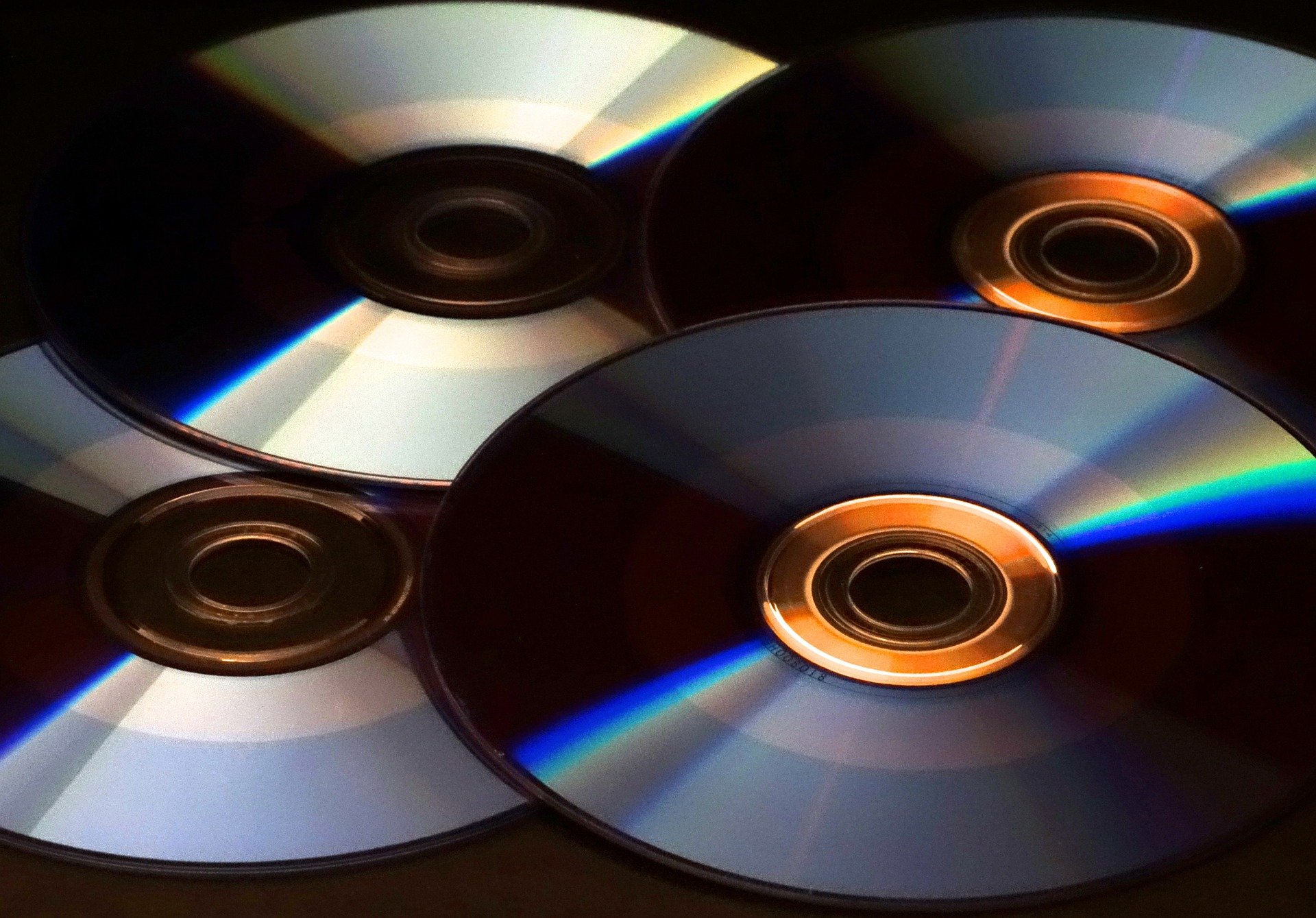 If you are looking for a side hustle or you want cash quickly, consider selling your used DVDs to get a few bucks. Selling old DVDs can a lucrative way to make extra money.
Several websites give you a chance to sell used DVDs, Blu-rays, and CDs today. DVDs are a bit of a thing of the past. You can load your DVDs onto a hard drive or store them in the cloud to watch on your Smart TV rather than hanging onto those many chunky boxes.
And, who doesn't want a slick way to both generate some extra cash, eliminate some clutter and live a life of, well, less stuff?
Tips to Consider While Selling Used DVDs
But before we explore where and how to sell used DVDs, here are a few tips to consider so that you will succeed in this venture.
Be Transparent and Honest with your DVD Collection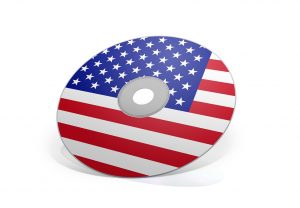 If you want to make money from your old DVDs, it's good to be upfront and provide accurate information regarding the condition of the DVD. You need to state whether the DVD is new, used and/or completely beat up so that the buyer will get an idea of what to expect.
If you give false information, your items might be rejected, and you'll end up not making any money from it. Being honest also helps you in the long run because once you sell something successfully, you will receive positive customers' feedback.
Be Firm, Yet Friendly When Selling Used DVDs
When you post your items, buyers will contact you with different offers for your items. Be assertive when negotiating those offers and do not be a pushover.
Be friendly but don't let people take advantage of you.
Create a Brief and an Accurate Headline for your DVDs
If you want the buyers to notice your DVDs quickly, you need to create catchy titles when listing them. However, make sure that the headlines are accurate and reflect the real nature of the item. Don't use too long or too short titles.
Use Google Voice Number
If you don't want people contacting you months later after you sold them an item with weird offers, then you need to avoid using your real phone number when listing the items.
Instead, use Google voice number.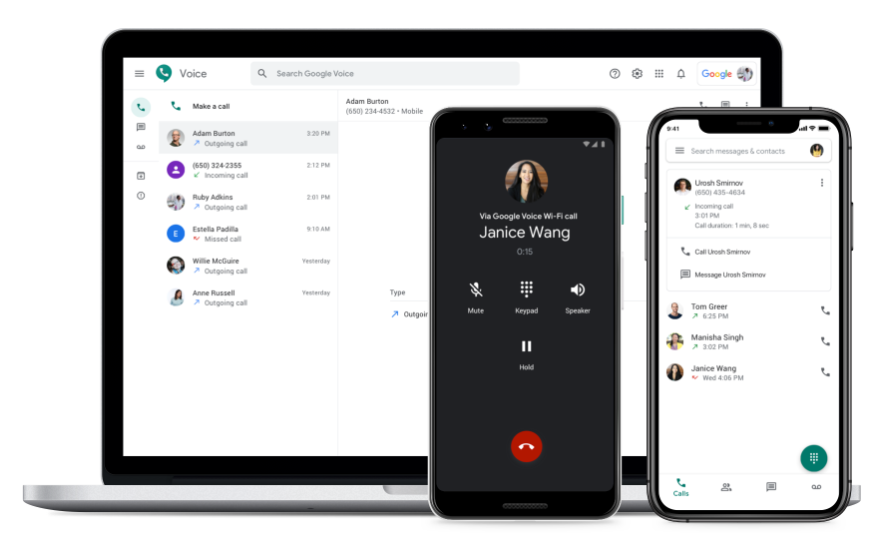 Using Google voice number when listing can make your prospective buyers feel more at ease because they know they can contact you. At least, the number will not be misused later for other purposes after closing the sale.
Set the Correct Used DVD Pricing
When setting the pricing for your DVD, you need to set the price that matches the value of your item. If you are selling an almost new DVD, then you may use the original cost or slightly below. But, if your DVD has some considerable wear and tear, you need to put that into account and set a lower price than the original price of the DVD.
Consider the factors that might affect the demand for it, for example, nowadays, people can stream live in Netflix or Hulu. If you have enough DVDs, you might be able to make $200 and start investing faster. Those small wins add up over time. Every time I would get $50 in extra cash, I would be sure to invest it right away.
List of Ways to Selling Used DVDs
So, without any further ado, here are some of the best apps and websites to use to sell used DVD with a detailed account of how to sell your used DVDs in each:
1. Decluttr

Decluttr is one of the best sites to get you started, and it's completely free. If you have several old DVDs, games, CDs, Blu-Rays or consoles lying around at your home, you can sell them through the site.
Selling them will not only help you make some quick cash but also frees up space at your home. You can use the Decluttr website or app to list and sell your old DVDs.
When selling your items, you need to enter the barcode of the item into the valuation engine of the websites, and you will instantly get an offer.
Decluttr will then offer you a price for the item. You can pack the items and ship them by dropping them at a designated location if you are comfortable with the offer. You will receive your payment after your items usually arrive next day.
2. Amazon

also accepts DVDs in exchange for Amazon Gift cards. To get started, you need to check how much Amazon is offering for your old DVD. In Amazon, you can also sell your old textbooks and old electronics like a cellphone.
There are two ways to sell items at Amazon, which include using a third-party listing or using the Amazon trade-in program.
Listing Items as a Third-Party Seller
With the third-party listing option, you can register for an Amazon seller account first. Then, go to the seller central of Amazon to sign-up for a third account. Then you'll be able to sell your used DVDs and other items after account activation.
Make sure that the item that you're selling meets the quality standards of Amazon. Be specific and honest about the condition of your DVDs. If you don't give an honest opinion, the Amazon Fulfillment Specialists or the buyers may reject them. When valuing the item, provide a value that reflects its condition.
If it's new, you may be able to earn back most of what you paid for. But if they are used, you need to give them a lower value than their original price. Put into consideration other demand and supply factors like the option of live streaming that may make the buyers turn down an offer.
Shipping can be via the Amazon's fulfillment service which is more convenient shipping.  In the Amazon Warehouse, your items will be well packed and dispatched. In some instances, the items may even qualify for Amazon Prime free 2-day shipping.
Submitting your DVDs for Trade-In Credit
With this option, you need to go to the trade-in store on the Amazon website or app.
Then, search for the title of the DVD or any other item that you want to sell. Once you locate it and then click on it. Remember that the DVD that you wish to submit must match with the product in the trade-in results.
Also, you need to check if your DVD meets the eligibility standards. After that, you'll receive an instruction to choose a description of the general condition of the item, for example, "Used-Like New" or "Used - Acceptable." Then, evaluate your DVD carefully to select the option that best fits its condition. Any item that does not match the product description or listing is not eligible for trade-in.
Then you need to ship your items to Amazon. You'll receive some few dollars, which are usually a fraction of the original price for each item that passes through the confirmation stage. The rejected ones will be sent back to you freely.
The compensation for trade-ins in Amazon is in the form of online gift cards. Gift cards from Amazon are like cash, but if you prefer to have cold hard cash here are a few ways to convert gift cards to cash. If you prefer investing or paying down debt, this might be a good option.
As soon as your submission goes past processing and approval, then your account will be credited and you can spend the money on items from any of the departments on the Amazon website, including streaming media. Qualified members may receive an Instant Payment option. You can read through the Instant Payment guidelines on the Trade-In Program website to see whether you are eligible.
Most people wonder if Gamestop trade-in option allows you to sell your old DVDs. The answer is no. Unlike Amazon, which will enable you to sell DVDs, you can only get the Gamestop trade-in value by selling tablets, games, phones, or other accessories except for DVDs.
3. LetGo
If you want to sell your old DVDs locally, you can opt for the LetGo app. With this app, all your transactions occur on the app. The listings are populated by Zipcode to make it easier for those buyers and sellers in the remote locations
Through the LetGo app, you can take snaps, list the items that you want to sell and chat with prospective buyers. You need to download the app for your Android or iOS devices and then, register for an account with LetGo app.
After creating your profile on the app, you can take a featured photo using the app of the item for sale. Put the price of the item and leave it as negotiable.
You need to make sure that the item that you've listed is not prohibited because if it is, then they will discard it. After you list an item, wait for 40 minutes for it to appear on the platform. The app allows you to edit your listing.
Once the items appear, prospective buyers can contact you, ask questions, make offers, and arrange how to meet up with you. The app does not handle the payment issues, and you have to settle it between you and the buyer.
4. OfferUp
You can also post or list your old DVDs in OfferUp app. This is one of the best apps to go for if you want to sell a lot of different items because it rewards repeat customers. It is even better if they receive excellent feedback from the buyers.
Some of the features of OfferUp include it lets you check out different product listings, chat with potential buyers, and you can also provide counteroffers.
You can promote your item if you want it to sell faster. When the interested buyers see it, they will reply to your messages, ask any questions and give their price offers. Then, you can agree the time and location meet with them to check the item and the documentation. If you both agree on the price, you can give them the item, and they will pay you in person.
When you accept a buyer's offer while on the app, they are the ones that cater to the shipping cost. You will be given the shipping label to use. The buyer gets at least two days to inspect the item after delivery.
Then you will get a notification when your money has been sent to you securely. Once you make the sale, you can mark the item as sold, and it will appear like that for some-time and after some time, it will be moved to your archive.
5. WallaPop
On Wallapop app, you can sell anything and not just your DVD collection. If you want your item to feature prominently and get more visibility, you can pay for your listings.
People will start reaching out to you after listing your items in the app with their best offers or if they agree to your price. Once you both agree, you can then decide on the pick-up point and get paid in cash. Wallapop gives you a chance to post items and sell first to people within an allotted one-mile area and to go beyond one-mile if only a few or no results appear.
You can access Wallapop in their website or the Apple app store in iOS, or Android devices. All transactions are, however, made through your Wallapop app account. That means that you must sign-up before you can post items.
The app has a few features, including messages or chat function, bulletin, help, notifications, categories, collections, and invite friends that help make your selling experience better.
6. VarageSale
VarageSale stands for a "garage sale" but with a V instead of G" to stand for verification. VarageSale is also a local selling app that can help you make a few extra bucks selling your DVD collection.
This app verifies the identity of both the buyer and the seller using Facebook to make sure that they are real. With VarageSale, you can easily list or post your DVDs on the social media page to increase the visibility and get clients.
In VarageSale, you join a community within your neighborhood and transact with them in the places where you live or work. The admin monitors the prohibited items for you and ensures that everyone in the community has a profile photo, name, and is willing to meet up locally.
With this app, you can sell your DVDs and other items quickly and make some money. Also, you can get great bargains on high-quality items that are posted on the app every day.
Conclusion on Selling Used DVDs
If you have old DVDs lying around in your home, then you need to consider getting rid of them and make some money while at it. You can use one of these apps to sell used DVDs to people near you and beyond, and selling used DVDs also declutters your space.
If you can pick up DVDs at your local thrift shop or garage sale and sell them for profit this might be a new side hustle opportunity to make money online.
Are you ready to get started selling used DVDs? Let me know if you have any questions or comments below. I'd love to hear from you.
F
Financial Wolves
Financial Wolves
is a blog focused on helping you make more money to achieve financial freedom. After repaying student loans, I've shifted my focus to make more money from side hustles, real estate, freelancing and the online economy. Follow us on
Twitter
and
Facebook
.