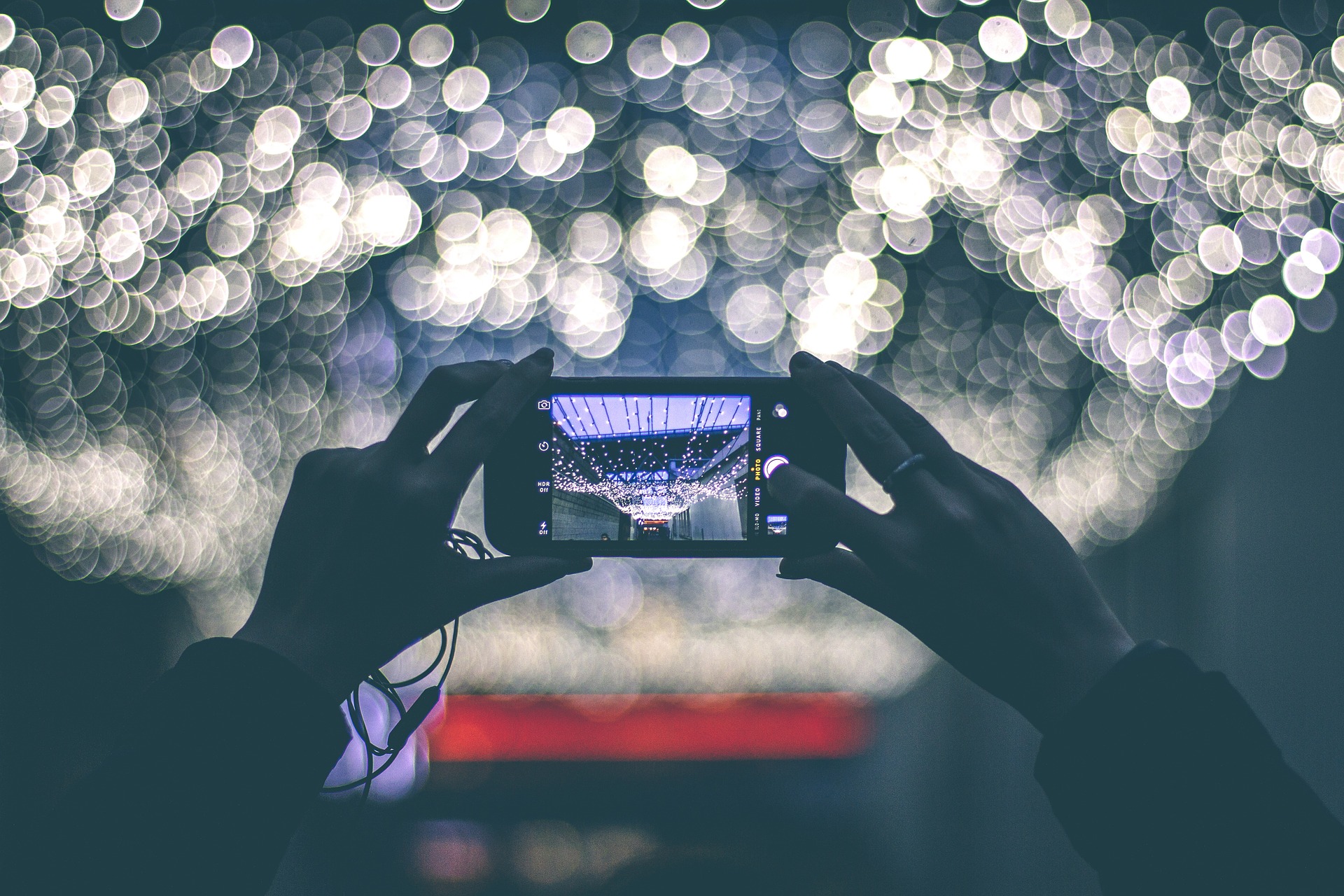 I don't know about you, but I have several old cell phones and an iPad laying around the house. They're laying around because I haven't figured out what to do with them. Wouldn't it be great if there was a way to sell your old mobile devices that were easy and available online?
Of course, the carriers would love to take them off your hands for you. But that's kinda like trading in your used car. You get low balled and don't get nearly what it's worth. After all, they have to resell the car at a profit.
I'm not sure whether it works that way with the major carriers. All I know is few seem to want the old phones.
Another option is to sell it on the various marketplaces (Facebook, Craigslist, Letgo, etc.). The problem with that is, well, it's a hassle. You have to create the listing, take pictures, post it, put up with all the crazy people that live on these sites, and, if you reach an agreement, find a way to get the phone to the buyer.
There is no guarantee you got the best price. There is are risks in dealing with people you meet on social media. Have you noticed all the scams executed on social media? No thanks.
I have good news. There is a way to sell your old mobile devices AND get top dollar for them.
Here's how to do it.
Sell Cell: A better alternative
You're probably holding onto your old phones or tablets for one of two reasons: you're procrastinating or you don't want to put in the time and energy into actually selling them. Well if you've been putting this off because you're afraid of the work involved, you're in luck. With Sell Cell, the process is simple.
The process
You can complete the process in four easy steps:
Step 1: Search for your device: You can use the search box to find the device you want to sell. You can't miss the search bar. It jumps out at you on the homepage. Take a look:
Step 2: Choose the best deal: SellCell compares prices from US phone recycling companies to find the best price for your phone. In fact, they have over thirty pre-screened, trusted buyers. They submit bids to these buyers to get the best price.
Step 3: Ship your device: Once you have discovered the best price for your phone or tablet, follow the shipping instructions given by the recycling company.
Step 4: Sit back and collect your cash: Once the company has inspected the phone, they will send your money to your chosen payment method.
Sounds easy right? Well, it is. Who doesn't like to earn extra cash for putting in minimal work? And the best part about using Sell Cell is their price guarantee. Yup. They guarantee the best price. More on that shortly.
Instilling buyer confidence
If you're looking to trade in your old phone, there can be a drastic difference between the highest and lowest price. Since SellCell compares prices from companies around the nation, they can offer the best deal for your used phone.
They are so confident about finding the best price, that if you find a better price within 24 hours of your sale, they will double the difference. That's right, double the difference. Check it out:
Protecting the environment one cell phone at a time
SellCell is not only great for your wallet, but it's also great for the environment as well. A lot of phones are re-sold and re-used. This keeps them out of landfills, which in turn, is good for the environment. Cell phones tend to contain toxic chemicals that may pollute the environment if they end up in landfills.
If there is no demand for your older phone you can rest assured your phone will be safely disposed of in an environmentally friendly way.
The best time to sell your device
The simple answer is: right now. The longer you wait the less valuable your device will be. It will collect dust in your closet and you may even end up forgetting about it. If you want to maximize your dollars, you need to sell it today.
Manufacturers are constantly producing new models to capitalize on profits. When they put out new models, therefore making the older models become less and less valuable.
Final thoughts
If you're like me, you're probably holding onto a mobile device that you no longer use. Let's face it, trying to sell these phones on your own is a pain. That's why my old phones have been laying around for several years. I just don't want to spend my time trying to nickel and dime with people online. Not to mention trying to sort out the scams.
Until discovering companies like Sell Cell, I didn't know there was a good alternative. I bet you didn't either. Here's what I've learned. A lot of these devices hold some sort of value. Even if they have damage, you should still consider selling them.
That's what I plan to do. And I'm choosing to use Sell Cell over the other competitors for two main reasons.
They have over thirty sites that compete for the business.
Their price guarantee takes most of the risk away from the process. Remember. They don't just pay you the difference. They double it. That says a lot about the confidence they have in their process.
If you have cell phones laying around, here's what I'd suggest. Collect the device and then hop over to SellCell.com. Sell them for a little extra cash while decluttering your home. Not only are you making a little extra cash you're putting your outdated device in the hands of someone who will appreciate it a lot more. I don't know about you, but I love these kinds of win-win deals.
This sponsored post was originally published at The Money Mix.
S
Steve Adcock
Steves a 38-year-old early retiree who writes about the intersection of happiness and financial independence.