Lifestyle
How to ER: Early retirees leave their comfort zone
Our comfort zone is a powerful thing, and it is only natural that we human beings crave safe and familiar surroundings - me included. When we are enveloped within our comfort zones, we relax.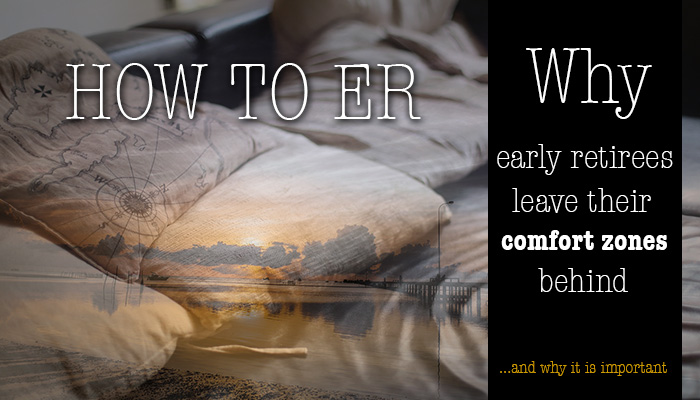 Welcome to the first installment of "How to ER", an article series that describes the techniques that early retirees (and future early retirees) use to escape the rat race early and start enjoying their lives in jobless bliss. In this post, we will discuss how early retirees leave their comfort zones.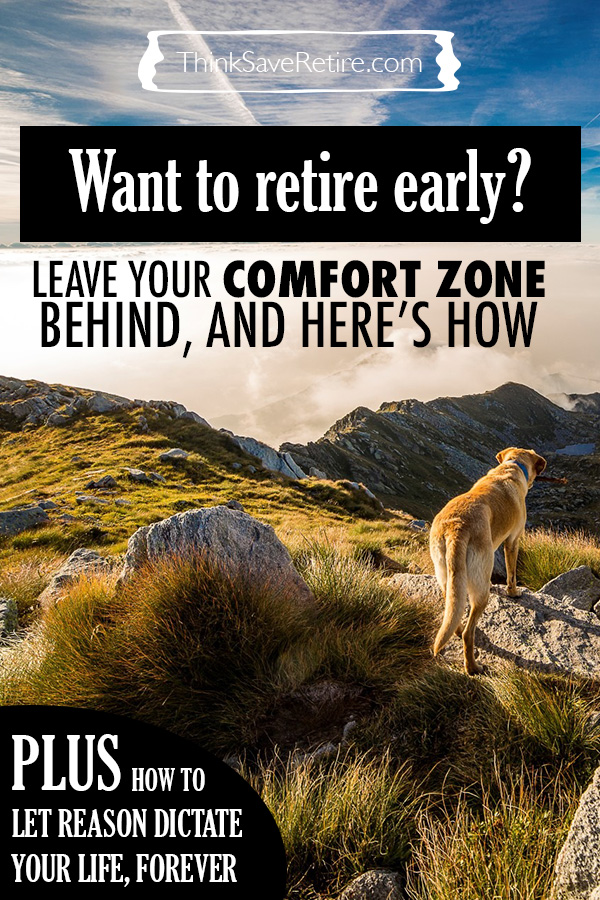 Our comfort zone is a powerful thing, and it is only natural that we human beings crave safe and familiar surroundings - me included. When we are enveloped within our comfort zones, we relax. We feel safe. We need not worry about the unknown, learning new things or changing up our world around us. It's like our nice warm bed on a cold, dreary night.
In short, our comfort zone makes us secure in our surroundings.
But unfortunately, people's comfort zones are also a big reason why many of us fail to achieve our goals - whether financial or otherwise. Why? Many of us spend too much time within them.
And very often, our goals are outside of what makes us feel safe and secure.
It is a mind-game. Spending is an addiction, and people's minds keep planting the seeds of comfort within the decision-making process.  "Come on Steve, that new Corvette will make you happy", my mind once said.  "Oh dude, wouldn't it be cool if you supercharged that Corvette?"
Shut up, brain.  You are not helping me to achieve my goal of quitting my job and traveling the country.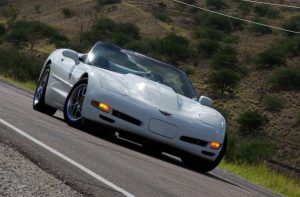 Over the years, I have discovered a profound truth about financial independence - the key isn't necessarily in the HOW.  Instead, the key lies within the MIND.  Once the mind has been tamed, one can truly begin to control their own destiny.
After all, it's your mind that tells you what's comfortable, and your mind loves comfort.
If our lifestyle has us going out to eat a couple times a week, then cooking at home more often to save some cash makes us uncomfortable. If driving an expensive BMW is what we're used to, then bumming around in a fuel-efficient Honda Fit is probably a blow to our sense of security.
But, imagine for a moment how different our world might be if Microsoft founder Bill Gates remained firmly in his comfort zone rather than quitting college to build the Windows operating system. Think about names like George Washington, Neil Armstrong, Beethoven, Shakespeare.
All of these men conquered their goals by escaping their comfort zones and challenging themselves to achieve bigger and better things. It wasn't always a peaceful process or pleasant road.
They found immense success, but were also not afraid to fail.
Escape your comfort zone by letting reason control your mind
What happens when we begin to control our mind rather than our mind controlling us?  We soon begin to REASON, and reason is good.  It's good people.
And our ability to REASON is what gets us out of our comfort zones and enables us to make better decisions in pursuit of our goals - by using opportunities that did not otherwise exist.
For example, trying a new restaurant every night might sound wonderful – after all, our mind wants that level of satisfaction.  But, our ability to REASON intervenes.  If we eat too much restaurant food, we grow fat and unhealthy. Our standard of living sinks. If our health gets bad enough, we may die. And yeah, it's also super expensive.
And likewise, our mind tells us that spending money on useless crap will make us happy, and happiness brings us comfort.  Spending money may give us a feeling of temporary happiness. But soon, that happiness fades, and our mind begins to want more happiness, and we sink back into our comfort zone. The expensive and destructive cycle continues to press on.
Successful early retirees challenge themselves by controlling their mind and making decisions that support their goals. In many cases, these decisions may not feel comfortable.
After all, saying "no thanks" to a restaurant invitation is not comfortable for many of us. Buying the used Toyota Camry instead of the new Infinity can screw with our heads by giving us the impression that we aren't successful enough to drive the nicer car. Canceling our HD television service or downgrading our cell phone definitely isn't what makes the majority of us happy and comfortable.
But, making these uncomfortable decisions often do enable us to take more control of our financial situation, shed the wasteful obligations that society hoists upon us and achieve our goals - whatever those goals happen to be.
"The 4-Hour Workweek" author Tim Ferriss sums it up like this: "Success can be measured by the number of uncomfortable conversations you're willing to have".
I escaped my comfort zone
A couple of years ago, I had a routine in life that I very rarely wavered from. The routine involved spending money almost as quickly as I earned it. Expensive satellite television service. An iPhone. A brand new Cadillac CTS. Restaurants every week. A sport motorcycle and a supercharged Corvette.
I was living the life, wasn't I?
Actually, I wasn't. I was living within a comfortable earn-and-spend, but nothing about my routine bettered my life. I ended up with lots of expensive toys, but virtually nothing to show for my existence on this planet.
When I was bored, I usually bought something, or I'd pick up take out somewhere. Any time I accumulated a little extra money in my budget, I quickly earmarked it to be spent on some electronics. The shades that I was wearing at the time? Those were $225 Oakleys, bought when I was bored one day.
My comfort zone kept me in a perpetual shit-spiral of waste.
And I knew it, too. I bloody knew it but for years did nothing about it. It was too comfortable for me to remain in my slide towards working forever and possibly huge debt.
But one day, I stood in my garage and truly examined everything that I had. The cars and motorcycle. The house in the suburbs. All my "stuff", and I asked myself what all this shit is doing for my life.
Finally, I stepped outside of my comfort zone and said no more.
I began making uncomfortable decisions, like:
I stopped buying crap and saved my earnings instead.
I sold my precious Corvette that I thought I loved so much.
I also sold my Yamaha R1 sport bike that drained me of hundreds a month in insurance.
I downsized my belongs to only those things I've used in the past year.
I began saying "no" to restaurant invitations and expensive travel.
I started to design a new routine that actually improved my life rather than one that kept me in what I believed to be a comfortable spot. This did not happen over night, but...
my ability to step outside of my comfort zone was the key to changing my life
S
Steve Adcock
Steves a 38-year-old early retiree who writes about the intersection of happiness and financial independence.