Change Your Life
The Friday Feast ~ The 10th of April
In this episode of Friday Feast: Debtless in Texas, Frugalwoods, Money Mozart (x2), First Quarter Finance, Budgets are Sexy, Unfancy, Talent Smart, Impossible HQ.
I love learning. Always have. So when I find a blog or writer that interests me I devour everything I can find. Every day I move countless amazing articles from an array of  frugal, simple living, FI-minded writers into my Amazing Reads folder to be read at my leisure. These articles inspire me and the Mr. to think about things in different ways, to keep open minds and to constantly keep learning so we can be the best possible us.
In this episode of Friday Feast: Debtless in Texas, Frugalwoods, Money Mozart (x2), First Quarter Finance, Budgets are Sexy, Unfancy, Talent Smart, Impossible HQ.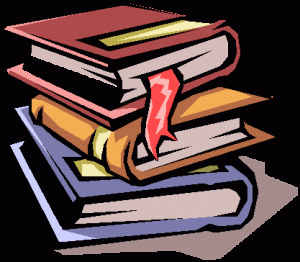 Here are my picks for this week's Feast. I hope they inspire you to set financial goals and take control over your heart, mind and - yes, your pocketbook.  There is a fire lit within each and every one of us, and the sooner we find that flame, the quicker we can use it for the energy we need to master our own happiness.
Check Ins:
A couple of our favorites checked in this week with some fun articles.
Debtless in Texas posted about how he's prioritizing Springtime Savings by figuring out where his electricity and water is going and uncovering ways to be more efficient. We understand this one! It may be a cool-ish spring for some, but for us in AZ - and those in other southern states like TX - it's going to get HOT fast! Gotta get those bills down now!
The Frugalwoods are celebrating their one year Blogaversary! It feels like they've been sharing frugal tips and of course adorable Frugalhound photos for much longer! This week in celebration they shared some of their favorite stories from the past year.
Tips, Tricks and Why FI is Hard:
Meanwhile, a number of bloggers tackled issues regarding FI, ER and why it can be difficult for some people to grasp or stick to.
We'll start with Money Mozart's amazing Tale of Two Families, the Wantlings and the Needersons. This incredibly detailed tale really puts into perspective what being 'successful' truly means from different mindsets. Two different people reading the article might see the world in a very different light and view either the Wantlings or the Needersons to be more successful. You can guess where we all fall ;) If you haven't read this yet, it's highly entertaining!
Speaking of how success is defined, Budgets are Sexy wrote about how Freedom > Money > Stuff. The math symbols are making my engineer's heart go all a-flutter. But really, it's true. Freedom is more important than Money, which is more important than Stuff, to get us to the life we want to live. As I said in the comment section over there, I would add Happiness != Stuff && Happiness != Money BUT Happiness == Freedom, at least to us!
Another measure of success that is thrown around the FI community is net worth. You see net worths listed all over the place, including here on TSR. But First Quarter Finance wrote this week on why your net worth shouldn't always matter. Why not? Once you're net worth has grown to a comfortable amount, it can enable bad decisions. The "look at where I am".... "I can afford this".... syndrome. If we were to ignore net worth and stick to the budget, we would see that we should not be spending that money. This is a good concept to keep in mind.
Lastly, we have a double entry this week (for the first time ever!) by Money Mozart. I just couldn't resist also posting his article on why most people fail at retiring early. His 3 steps at the end are a great guide. Accountability is huge!
Becoming the Best Me:
The last three articles this week are more of the self-helpy articles that I love. Articles that make me think about how I think, or act, or what I believe can really touch me.
Unfancy, while not an FI/ER blog per say, shares a lot of very interesting insights. This week she talks about how small changes over time can equal big sexy changes. Even knowing this fact, we sometimes ignore it. The change just seems so big and life seems so crazy hectic, who has time for it? Well, she and her husband finally made the leap. As she put it "We needed to start working towards it now … in small, unsexy ways". It paid off, and they are making a very sexy move to Seattle. This reminded me a bit of our FI journey. People may think saving $20 a month is nothing - why even bother with the effort? But in the long run, that $20 a month = living your dreams that much earlier.
Talent Smart posted an article about the 10 truths we forget too easily. Boy did I relate to this one. Particularly that being busy does not equal being productive, change is inevitable so we should embrace it, and my favorite is that we're living the life we've created. I might print this one out.
Finally, Joel at Impossible HQ got me thinking about reference points. Reference points are points of success in your life that you can use to push yourself to greater successes. He uses the example of finishing a race, and specifically using that achievement next time when you're tired and drained of energy...but wait, I did it before! One I see used in the FI community a lot is net worth milestones. For some, just starting imagining a net worth of 200k can seem impossible when their current is -100k. But soon, they eventually get to -50k and then 0. The beautiful goose-egg where they are on the other side of debt. Now, 200k doesn't seem as impossible. They're already nixed their entire debt. Once you recognize reference points, you can purposefully use them to achieve further. I noticed that in the areas of life where I am succeeding, I have reference points to push off of and bolster my confidence. However, in the goals I keep putting off, I don't. I'm going to find or establish those reference points to help as stepping stones in my confidence to get where I want to be.
~~~~~~~~~~~~~~~~~~~~~~~~~~~~~~~~~~~~~~~~~~~~~~~~~~~~~~~~~~~~~~~
Did you read something inspiring this week? If so let us know in the comments below!
They have been at a great feast of learning, and stolen the scraps.
- William Shakespeare
S
Steve Adcock
Steves a 38-year-old early retiree who writes about the intersection of happiness and financial independence.