Change Your Life
The Friday Feast ~ the 17th of March
In this episode of Friday Feast: Two Cup House, Becoming Minimalist, High Fiving Dollars, Physician on Fire, Millennial Revolution, Hello Suckers, etc
This post may contain affiliate links and/or paid placement. Click here to read our full disclosure.
The personal finance community is filled with so many talented writers and inspiring families in search of something better out of life than the traditional society-approved plan of buying lots of stuff and retiring in your 60s if you're lucky.
Here is a look at the best of this week's personal finance blogs.
In this episode of Friday Feast: Two Cup House, Becoming Minimalist, High Fiving Dollars, Physician on Fire, Millennial Revolution, Hello Suckers, Montana Money Adventures, Reaching the Crest, Miss Mazuma, Our Next Life.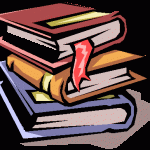 Welcome to the end of another week. The Friday Feast is my opportunity to highlight some of the best personal finance content that I read during the week. Both old and new articles get mentioned here because I enjoy going through people's posting archives.
Now, on to the personal finance blogosphere!
First, a big congratulations to Claudia and Garrett from Two Cup House who officially became debt free!
And Becoming Minimalist wrote of the top five regrets of the dying. This might be the cure to the Just One More Year syndrome.
My favorite post of the week
My favorite post this week comes from High Fiving Dollars who writes of money "frenemies" - or your so-called friends who cost you money.
We all have them. Admit it, you do. I do. We all do. "The important thing is knowing how to deal with them so you don't go crazy. "
Indeed. First, you gotta spot those suckers so you realize what's going on. Anyone have a "Fear Of Missing Out" buddy? Perhaps a green-eyed monster? How about a mooch?
Fun read!
More from the personal finance community
Physician On Fire wrote a monster post about building a great blog.
Did you catch the case study from Millennial Revolution about someone who's trapped in a $1.6 million crib?
Also, Hello Suckers takes on an interesting question...you know that 3 or 4% 401k match from your company? Is that really free money?
Lastly, Montana Money Adventures talks about the worst financial advice, ever!
Honorable mentions: Reaching the Crest talks about wanting less, Miss Mazuma recalls a lesson in judgment, and lastly, Our Next Life says replicate what you're good at.
Video of the week
Why did we live for an entire year in our Airstream without really going anywhere?
Thanks for reading, and cheers to another financially productive week ahead!
S
Steve Adcock
Steves a 38-year-old early retiree who writes about the intersection of happiness and financial independence.