Change Your Life
The Friday Feast ~ the 20th of March
In this episode of Friday Feast: Simple Organized Life, the Frugalwoods, Penniless Parenting, Business Insider, Engineer Cents, Life and Finances, Frugaling, and Nerd Fitness.
I love learning. Always have. So when I find a blog or writer that interests me I devour everything I can find. Every day I move countless amazing articles from an array of  frugal, simple living, FI-minded writers into my Amazing Reads folder to be read at my leisure. These articles inspire me and the Mr. to think about things in different ways, to keep open minds and to constantly keep learning so we can be the best possible us.
In this episode of Friday Feast: Simple Organized Life, the Frugalwoods, Penniless Parenting, Business Insider, Engineer Cents, Life and Finances, Frugaling, and Nerd Fitness.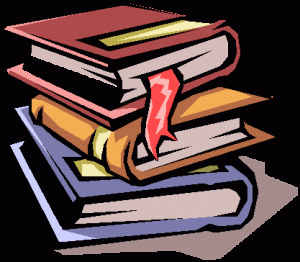 Here are my picks for this week's Feast. I hope they inspire you to set financial goals and take control over your heart, mind and - yes, your pocketbook.  There is a fire lit within each and every one of us, and the sooner we find that flame, the quicker we can use it for the energy we need to master our own happiness.
Marriage and Relationships:
Steve and I have been married for 5 months and have been loving every minute of it. It's amazing how well we complement each other. But I am always looking for advice for the long haul. My goal is to have a marriage like his parents. They have been married 40+ years, 12 of which they lived in a RV traveling the country together. You have to really like someone to live 12 years in a one room home. That's what I want (not the one room home, though I am intrigued but the genuine like along with the love). A number of bloggers touched on relationships and marriage this week.
Simple Organized Life shared the 7 signs you are in the right relationship. The Frugalwoods explained how insourcing strengthened their marriage. Penniless Parenting shared how to deal constructively with differences in marriage. Lastly Business Insider penned an article on what 2 traits indicate a lasting relationship. Reading all of these together actually leaves you with a coherent message of respect, caring, and compromise.
Who are the Jones'? And what does keeping up with them look like?:
A new blog (to me), Engineer Cents, hit a chord this week by taking a look at who the Jones' are and realizing they're not people, they're composites of all the elements society thinks mean success and happiness. It does sometimes get frustrating seeing others 'succeed' while we feel stuck in a rut but then I realize that I don't want to be 'the Jones'. I like where we are headed, we just have to get there.
Meanwhile, if that weren't the case, what could we do with all the money we have as we move closer toward retirement? Derek on Life and Finances took a look at what it would look like if he spent like 90% of Americans. Woah. It all comes down to how you define success. Working until we're 50-60 years old is not "success" for us so we won't ever spend like that. But it's kind of fun to see what it would be like if we did.
Thought Provoking:
The last two articles this week inspired me to think about my life in very different ways. I hope they inspire you as well.
Frugaling explains how ownership isn't real, we rent this life. It's a little hard to think about but it is all true. We're only here for a relatively short period of time and we can't take anything with us. How much do we really need? Likewise what do we want to leave behind for our loved ones? Stuff? Or, amazing memories?
And on a slightly lighter note, I've been working on my superpowers, specifically trying to find time to meditate. Nerd Fitness provided this amazing beginners guide to meditation which I've reread a number of times. Now to put thought to action.
~~~~~~~~~~~~~~~~~~~~~~~~~~~~~~~~~~~~~~~~~~~~~~~~~~~~~~~~~~~~~~~
Did you read something inspiring this week? If so let us know in the comments below!
They have been at a great feast of learning, and stolen the scraps.
- William Shakespeare
S
Steve Adcock
Steves a 38-year-old early retiree who writes about the intersection of happiness and financial independence.