The personal finance community is filled with so many talented writers and inspiring families in search of something better out of life than the traditional society-approved plan of buying lots of stuff and retiring in your 60s if you're lucky.
Here is a look at the best of this week's personal finance blogs.
In this episode of Friday Feast: Tear Up The Box, Ask Allea, Finance Superhero, Money Beagle, Money Crush, The Retirement Manifesto, Dollar After Dollar, Pennies and Dollars, Couple of Cents, Doubling Dollars.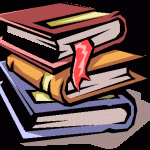 Welcome to the end of another week. The Friday Feast is my opportunity to highlight some of the best personal finance content that I read during the week. Both old and new articles get mentioned here because I enjoy going through people's posting archives.
Now, on to the personal finance blogosphere!
We start off with a wickedly nice post from Tear Up The Box who writes of a simple way to win with money: Learning to say NO!
Oh, and Ask Allea talks about finding the balance between paying off debt and having a life.
My favorite post of the week
My favorite post for this week comes from Finance Superhero who writes that whining is much easier than winning.
"Despite my best intentions to avoid association with chronic whiners and complainers, society has conditioned us all to complain as an odd sort of coping mechanism."
Things like "I'll never get ahead", or "Debt is a natural part of life". In other words, blaming your circumstances rather than taking personal responsibility for the choices that YOU make. You "deserve" to be paid more than you are, right?
"Most millennials really need a lifestyle and attitude adjustment, not a salary adjustment. While the millennial median income is admittedly low across the United States, that hasn't stopped millennials from living far beyond their means."
More from the personal finance community
Money Beagle gave us 11 ways to have a BAD job interview!
Wanna get paid for doing something that you love? Money Crush says that it isn't just for superstars.
Also, The Retirement Manifesto asked an interesting question: What if you live until 100?
Lastly, Dollar After Dollar argues that the keys to life are in the cliche´!
Honorable mentions: Pennies and Dollars talks 7 buys that pay for themselves, Couple of Cents says giving can increase your net worth, lastly, Doubling Dollars asks how much is enough?
Video of the week
We talk about why we decided against renovating a vintage Airstream to be our next home. They are super cool to look at, but our know-how would be a problem…  🙂
Coming up in the week ahead on ThinkSaveRetire: On Monday, I am talking about college degree programs and making a living in the market place. Perhaps some degrees just aren't worth it! And on Wednesday, I'm telling you to stop. Just stop.
Thanks for reading, and cheers to another financially productive week ahead!
Steve is a 38-year-old early retiree who writes about the intersection of happiness and financial independence. Steve is a regular contributor to MarketWatch, CNBC, and The Ladders. He lives full-time in his 30′ Airstream Classic and travels the country with his wife Courtney and two rescued dogs.