The personal finance community is filled with so many talented writers and truly inspiring people and families who want something much different in life than the traditional plan of buying lots of stuff and retiring in their 60s.  Here is a look at the best of this week's personal finance blogs.
In this episode of Friday Feast: Freedom 35, Dividend Mantra, Money Saving Mom, She Picks Up Pennies, The Simple Dollar, Dinks Finance, Debtless In Texas and No Credit Needed.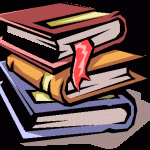 Welcome to Halloween Eve, which also happens to be the best night of the week for those who still have their dreaded full time jobs.  It's another Friday, and let's get right to some of the best material that the personal finance community had to offer.
First, congratulations to Freedom 35 for quitting their jobs. While they aren't retiring quite yet, they amassed enough FU money to quit their full time jobs to look for other opportunities that are more fun. All I can say to that is HELL YEAH!
Next, Jason from Dividend Mantra talked about how an Auxiliary Fund can help speed up retirement, perhaps enabling sweet, sweet joblessness a year or more early.
And, check out this guest post on Money Saving Mom about a jewelry store manager coming face-to-face with the person that she wanted to be – a person completely debt-free.  "We're debt-free.  No thank you".
Rapidly becoming one of my favorite blogs to read, She Picks Up Pennies wrote an poignant piece about keeping money in perspective and not being an asshole by judging others based on their outward appearance.
One of the more thought-provoking posts of the week came from The Simple Dollar about the damage that comes from pretending to be rich. This reminds me of a lunch I had with a friend of mine on Wednesday. He stopped devoting to his 401k at work because his discretionary spending has spun completely out of control.
And while not personal finance related, I couldn't help myself but share this incredible time-lapse video of the Croatian landscape.  Definitely give this a view, and if you're at work, mute your speakers or wear headphones. 😉
Honorable mentions: The biggest money rip offs of all time by Dinks Finance, how Debtless In Texas is managing a windfall of money, and how No Credit Needed finds free, inexpensive and cheap tools.
Coming up in the week ahead on ThinkSaveRetire: On Monday, I am going to drop some knowledge on you fine folks about how college students can best manage their student loans. Wednesday's blog post will discuss how much I hate working hard. Instead, I work smart, and I will discuss six killer ways to make the best of smart work.
Thanks for reading, and cheers to another financially productive week ahead!
Steve is a 38-year-old early retiree who writes about the intersection of happiness and financial independence. Steve is a regular contributor to MarketWatch, CNBC, and The Ladders. He lives full-time in his 30′ Airstream Classic and travels the country with his wife Courtney and two rescued dogs.