The personal finance community is filled with so many talented writers and truly inspiring people and families who want something much different in life than the traditional plan of buying lots of stuff and retiring in their 60s.  Here is a look at the best of this week's personal finance blogs.
In this episode of Friday Feast: Northern Expenditure, Money Peach, Money Mozart, Tawcan, It Pays Dividends, Freedom40, She Picks Up Pennies, Wallet Hacks, Just One More Year, Boomer & Echo and Mr. Everyday Dollar.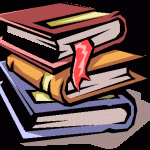 And here we are, friends, the beginning of December! This is the month that usually tests our metal with gift spending, calorie eating and fun having – not to mention vacations and a little much-needed rest and relaxation.  Who's ready?
First, a special thanks to Maggie over at Northern Expenditure who accepted our One Minute Retirement Soundbite challenge and recorded hers with the whole family. Awesome job, Maggie, and fun to listen to! If you'd like to take the challenge, it's simple – here are the details.
And now, on to the feast!
Kayla over at Money Peach is ready for the holidays and wrote this week about saving money on virtually everything that you may need this Christmas. Timely, for sure!
In one of the more thorough posts of the week, Chris from Money Mozart laid out a wicked post of the 18 essential money rules to get you through your 30s. How many are saving their money in the right places, and funding your own retirement before your kid's college?
Tawcan wrote a fun post that takes a look at rock climbing and what that exciting (death-defying?) experience has to do with financial independence. Complete with pictures, too…oh, and a video!
My favorite post of the week
Nobody cares about your finances more than you – true story, and also the title of my favorite post that I discovered this week from It Pays Dividends (this post was actually written last month, but who's counting?).
"Everyday we get bombarded with financial advice coming from "experts", friends and family, or random people online.  Heck, you may even come to this blog to get some.  There is a major problem that needs to be evaluated when seeking out this advice, however.  No one cares more about your finances than you."
More from the personal finance community
Freedom40 talked square footage this week and admitted that his 1800 sqft abode is, quite frankly, more than enough for him and his family.
She Picks Up Pennies (featured for the second straight week!) penned her manifesto of why she picks up pennies, taking wisdom from her grandmother.
How much money do you really "thneed"?  Jim from Wallet Hacks tackles this question, channeling the power of The Lorax! Clever post.
Honorable mentions: Just One More Year took a camping trip out to Lake Pleasant in my home state of Arizona, Boomer & Echo asks the important question: spend less or earn more? And if you work your whole life, you're doing it wrong from Mr. Everyday Dollar.
Coming up in the week ahead on ThinkSaveRetire: It's going to be a good one! On Monday, I am going to tell the story of a recent college graduate who hiked nearly 2,200 miles up the East coast and found a new perspective on life, and on Wednesday we will talk about how financial independence is not "just for the rich".
Also, stay tuned in January for a chronicle of one couple's journey into a Tiny House. Also, we are planning on publishing a couple hard-hitting budget posts about exactly how our numbers are working out for us, as well as our planned budget for post-retirement.
Thanks for reading, and cheers to another financially productive week ahead!
Steve is a 38-year-old early retiree who writes about the intersection of happiness and financial independence. Steve is a regular contributor to MarketWatch, CNBC, and The Ladders. He lives full-time in his 30′ Airstream Classic and travels the country with his wife Courtney and two rescued dogs.