The personal finance community is filled with so many talented writers and inspiring families in search of something better out of life than the traditional society-approved plan of buying lots of stuff and retiring in your 60s if you're lucky.
Here is a look at the best of this week's personal finance blogs.
In this episode of Friday Feast: The Money Habit, Lazy Man and Money, Mad Money Monster, Cantankerous Life, Wallet Hacks, Frugal Mermaid, The Frugal Farmer, Six Figures Under, Thrifty Livin', Our Next Life.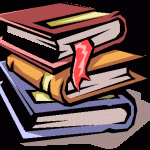 Welcome to the first Friday of 2017 – and the first real Friday where I get to call myself a true, officially-christened early retiree! The goal is to make this the best damn year ever as we both set sail into the sunset as full-time travelers.
Now, on to the personal finance blogosphere!
First, The Money Habit wrote about the secret to not wanting fancy shit. It's about switching from consuming to producing, baby.
Oh, you wanna read some blasphemy? Lazy Man and Money's new years resolution is to spend more money!
My favorite post of the week
My favorite post for this week comes from Mad Money Monster who wrote a gem about avoiding massive debt going through college.
It's called putting in your time by doing grunt work in exchange for beautiful-smelling greenbacks. "I started working full time after high school. First it was McDonald's, then I sexed chicks." Umm…rock on!
Good decision-making, especially when young, has profoundly positive effects later in life. "As much as I wanted to go to [my dream] school, I knew the smart financial move was to go to school #2, offering a scholarship, resulting in me paying only $14,000 for both remaining years."
Beautiful!
More from the personal finance community
Cantankerous Life wrote a post about the worst pieces of financial advice – EVER – from the perspective of personal finance bloggers.
Check out Wallet Hacks's trick for saving green when shopping online! It's called "Cart Abandonment".
Also, Frugal Mermaid talks about dreading an international vacation and "vacation regret".
Lastly, The Frugal Farmer asks an important question: What is your dream, and how will you get there?
Honorable mentions: Six Figures Under loves credit cards, Thrifty Livin' talks about making money by blogging, lastly, Our Next Life has declared 2017 "The Year of No".
Video of the week
We hiked Pinnacle Peak in Scottsdale, Arizona the day I retired (December 23rd). The wife wore antlers on her head with bells. Yeah, it was romantic.
Coming up in the week ahead on ThinkSaveRetire: On Monday, publishing a guest post about what they don't tell you about living on the road full-time (Ummm…..), and on Wednesday, I'm responding to a request from a reader about building a photography system without going broke.
Thanks for reading, and cheers to another financially productive week ahead!
Steve is a 38-year-old early retiree who writes about the intersection of happiness and financial independence. Steve is a regular contributor to MarketWatch, CNBC, and The Ladders. He lives full-time in his 30′ Airstream Classic and travels the country with his wife Courtney and two rescued dogs.