Two week summer break on the Oregon coast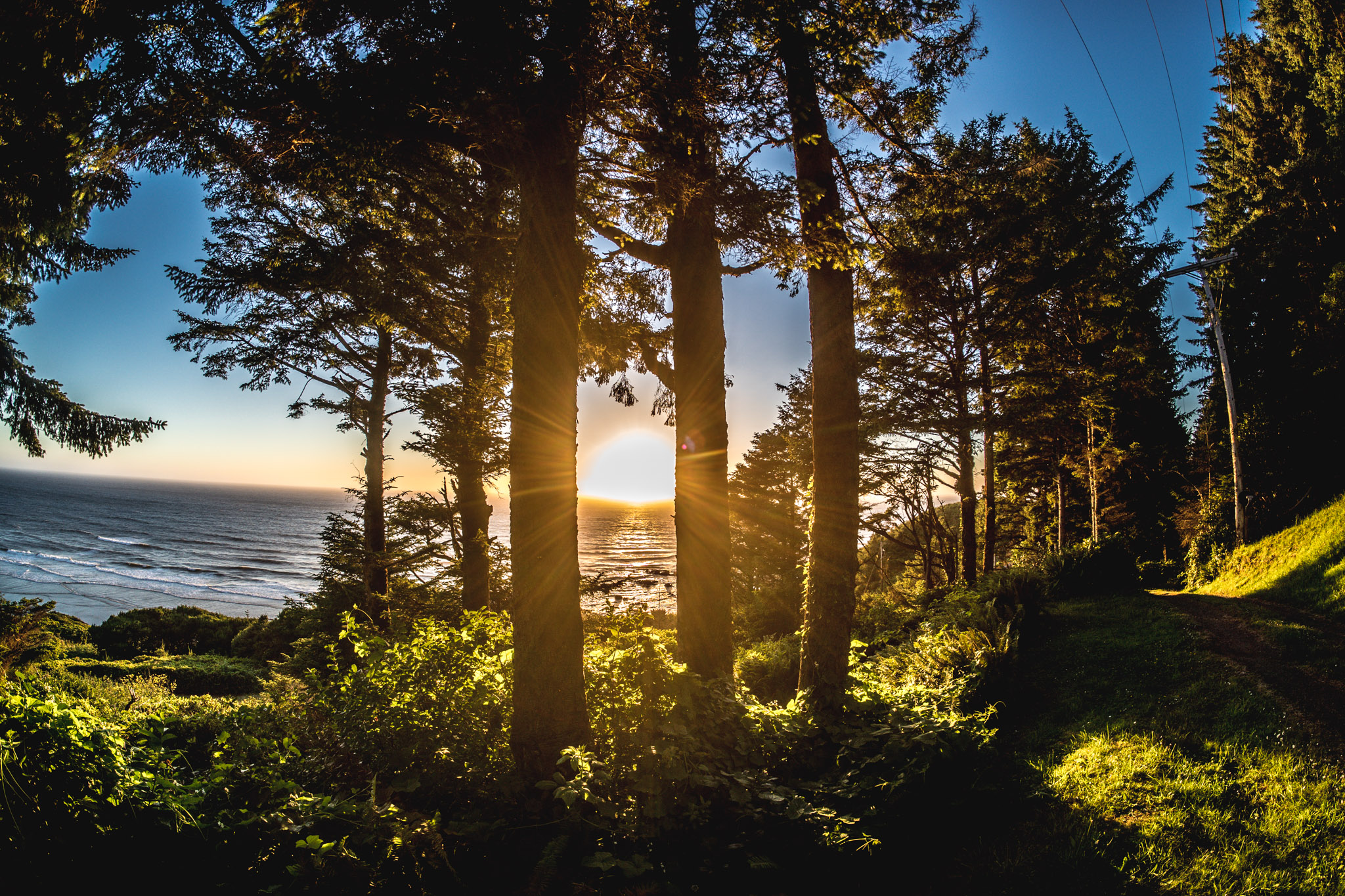 This post has nothing to do with personal finance or money, so you can safely ignore this one if you'd like. But, I'd be remiss if I didn't give you people a look at where we're living right now.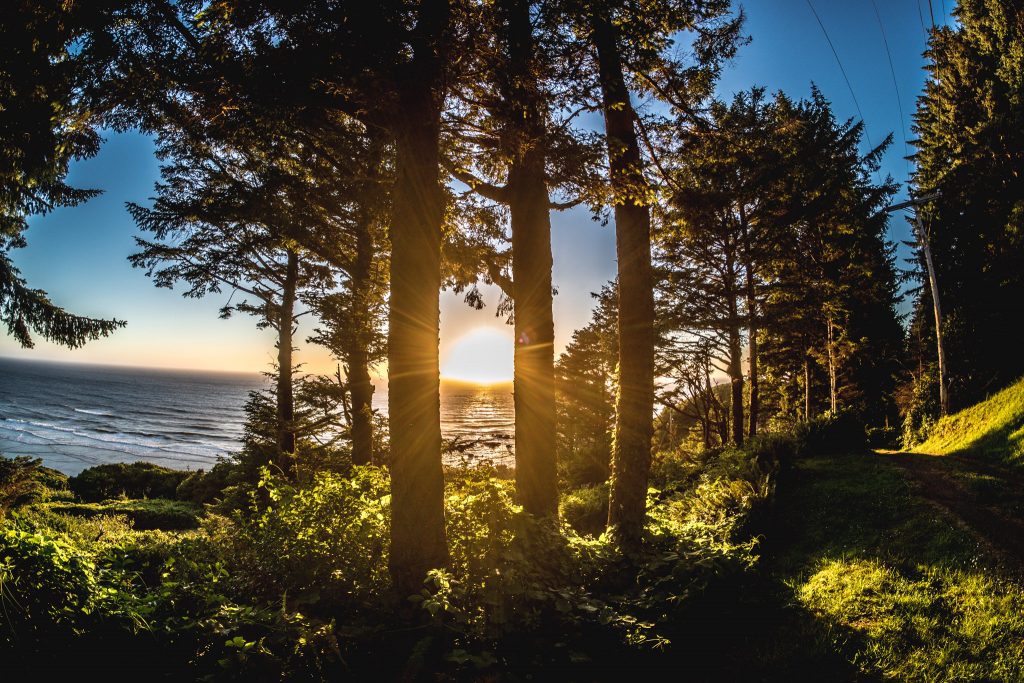 Over the past two weeks, we spent some time hanging out with family in a VRBO rental home on the central Oregon coast. Beautiful spot right off Highway 101 overlooking the Pacific Ocean, just north of the Heceta Lighthouse. Every sunset knifed its way through the huge ocean-facing windows. The house was completely funded by my in-laws (thanks guys!).
And better yet, we were able to park the Airstream on the property, which was both super convenient and extremely cost-effective. We sleep in the Airstream with the dogs. Every morning we walk up a half-paved driveway to the house, with the dogs in tow, and spend the day in the house before returning to the Airstream each night to sleep. Yup, a real shower every day. Big kitchen.
Highs remained steady in the 60s with lows in the upper 40s and low 50s. Beautiful summertime weather. This is what it means to "follow the weather". It was 115 in Tucson during this two-week period. Drat! Trust me, we don't miss the brutal Arizona heat.
Things we did: Traveled to Florence a bunch, Yachats (pronounced ya-hats), Newport and Coos Bay. Coos Bay was the farthest from the home - a little over an hour to the south. Had lunch in these small towns, walked the streets, ducked our heads into shops. You know, basic tourist stuff. We also got a brand new hitch receiver installed on our truck (in Florence), replacing the failing 9-year-old receiver that we used to get the Airstream out here.
A little hiking here and there. Took our dogs down to the beach several times. Our larger dog Penny loves running and chasing her tennis ball on the sand.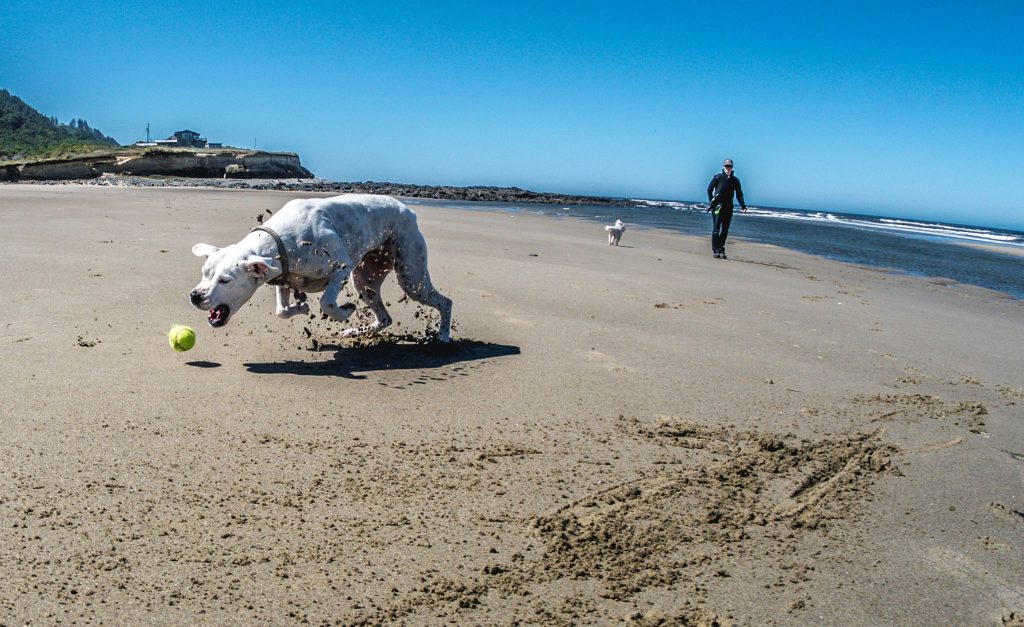 Where to next: The northern Oregon coast for about a week or so, then we jump east a bit towards Portland where we're meeting one of Courtney's friends. After that, east some more to take in a few more waterfalls before eventually banking south toward Arizona where we plan to spend the winter. We plan to hit the Teton Mountains on our way south. In fact, another family get-together is planned for late August.
Man, this doesn't suck.
Oregon Photography
I'm not going to leave you beautiful people hangin'. The photography was amazing (and still is!).