Our Walt Disney World vacation
They say that Walt Disney World (Orlando, FL) is the happiest place on earth. I might also say it is the most detailed. Between Disney's four parks – Magic Kingdom, Epcot, Hollywood Studios and Animal Kingdom – what visitors get is something much more than just an amusement park.
They say that Walt Disney World (Orlando, FL) is the happiest place on earth. I might also say it is the most detailed. Between Disney's four parks – Magic Kingdom, Epcot, Hollywood Studios and Animal Kingdom – what visitors get is something much more than just an amusement park.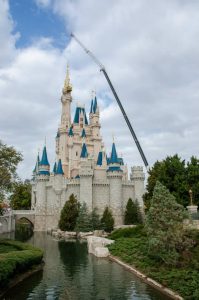 No detail is left unchecked. Down to each blade of grass, everything in Disney World is carefully controlled and organized.
Epcot – the park known for its "eat around the world" food experience (but also contains other attractions), features a neat miniature town built into a gently slopped grassy area with a walking path paved with stone. A toy train runs through the town, navigating across bridges and through forests, around trees and over hilltops. Train stations, homes (some still being built by the town's people) and schools pepper the town, with nicer homes further up the hill, typical of virtually any real city.
Bushes throughout Disney's parks are carved into the shape of characters like Mickey and Minnie, Elsa, the 7 dwarfs and so many more. Costumed staff workers (whom Disney calls "cast members") dressed as these characters also roam the parks to greet kids, sign autograph books and take pictures. Camera stations are setup with Disney photographers for those guests who want to pay a little extra for these photo memories (we didn't).
The support staff was happy – and I mean legitimately happy, all the time. My wife Courtney (yes, I refer to my wife by her real name, not "Mrs. TSR" or some such gobbly-gook) was celebrating her birthday this week at the park. Disney gave her a happy birthday button to wear each day, and "Happy birthday Courtney" was a commonly uttered phrase by Disney's staff as we walked around and took in everything that Disney has to offer.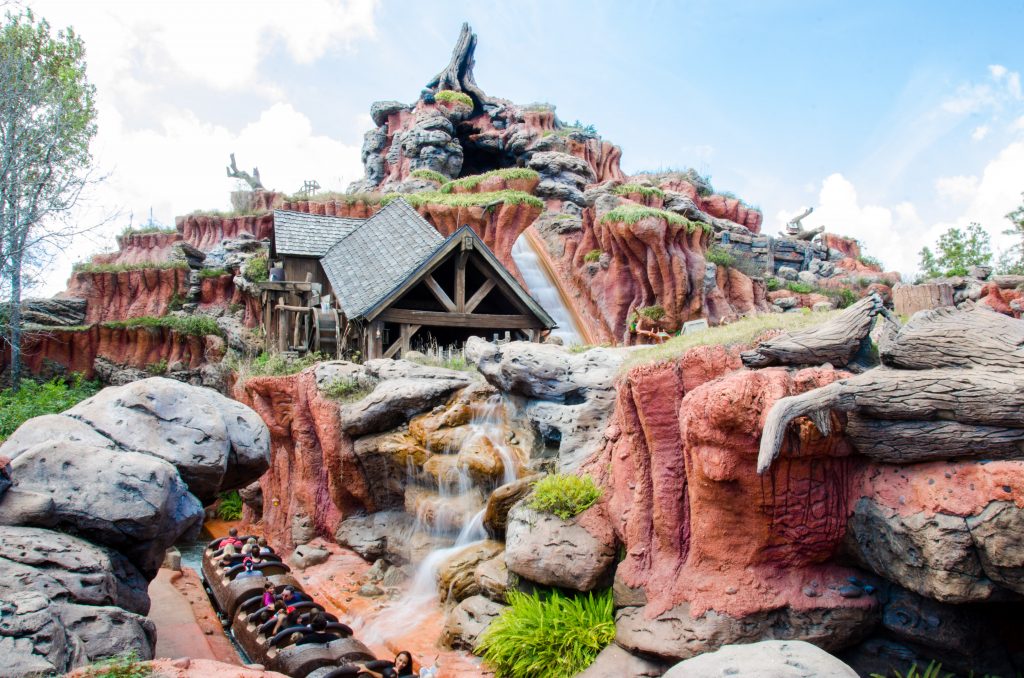 Sitting on a park bench to rest my feet one afternoon, I witnessed several staff members twirling hula-hoops, grinning ear to ear. Another held a bubble gun and laid out blankets of floating bubbles for the kids to run through as they entered the park.  Disney's staff seems to genuinely enjoy their jobs.
What Would Walt Do?
I heard that the park was built with a single phrase in mind: "What would Walt do?" After a week at Disney World, I think I have a pretty good idea of that answer. The fact is so many of the little details at Disney world are not required to run the parks. Bushes don't need to be carved into the shape of characters. Man-made Lilli pads don't have to be carefully positioned in one of the larger lakes in Epcot, giving guests an extra bit of color as they peer out over the water. In fact, guests probably would not notice if even a single flower pedal was out of place in one of the millions of perfectly maintained flower gardens.
But, Disney puts in the effort to perfect these details anyway.   Attention to every little detail is paid with maintenance presumably in the middle of the night and well after the park has closed (I did not notice any maintenance workers at any of the parks during the day). Visit Epcot twice in one week and you might find a couple of the bushes have changed positions, or the Lily pads taken a way.
It's the little things that make Disney World so magical.
I have spent nearly 500 words thus far in this blog post and haven't mentioned the rides yet – and for good reason. Disney is not cheap. Add in hotel stays and food, families can easily blow through a couple thousand at Disney. But here, you are not paying for rides. Nor thrills. Nor excitement.
You are paying to get completely immersed into a culture that is almost otherworldly. One cannot help but be happy when in Disney World. Visit Hollywood Studios and look at one of the fake movie set hotel facades. You might swear that it was an actual hotel (many kids did). Walk into the Italian sector of Epcot and step across cobble stone streets (enjoying a cup of fresh gelato, of course). Was I actually in Venice? It sure seemed like it.
Those cobble stones were real. So were the Moroccan decorative accents where my wife and I enjoyed a coffee and tea. No plastic look-alikes here.
For kids, Disney World is about having fun (try the Honey I Shrunk The Kids playground in Hollywood Studios). For adults, it is about the details. Every ride leaves nothing to the imagination. From spider webbed chandeliers in Hollywood Studios' Tower of Terror to the nearly 2.5 Gs you pull sitting in Epcot's Mission Space ride, it doesn't take much to believe that you are an astronaut, or a race car driver or a guest in a haunted mansion.
Disney went the extra step to make everything so...real.
The Disney Transportation System
Disney offers a comprehensive transportation system, consisting of buses, ferries and a monorail. Arrival and departure times are well published and every ride is included in the price that you paid for admission – simply get on and ride to a destination of your choice.
There are many different resorts in the Disney area, and buses on designed routes and schedules take guests from their hotels to Disney parks all day (and sometimes into the morning). They arrive and depart on time, so pay attention and make sure that you are where you are supposed to be to hop onto the bus that you need.
Of course, each bus is completely air conditioned, which offers guests some relief from the scorching Florida heat and humidity in the summertime. We went in February with temperatures a couple of the days only in the high 50s and low 60s, so the air conditioning wasn't all that welcoming for us. In fact, it was downright cool on several of the bus rides.
Disney also offers a wide variety of ferries to get from park to park via the water system that runs through the area (the ferry from Downtown Disney to the Old Key West resort is particularly nice). If visiting Epcot, catch the ferry from near the entrance clear across the park to Germany if you'd rather not walk around the huge lake. Keep in mind that you will miss some of the amazing detail of the park if you choose not to walk.
The monorail is another option and delivers passengers from Disney's transportation center to either Epcot or Hollywood Studios and several of Disney's resort hotels.
My Favorite Park
Each of the Disney parks offers a completely unique experience. For example, as the name implies, guests can ride through a huge replica of an African safari getaway in Animal Kingdom, complete with lions, cheetahs, giraffes, elephants and other large animals that you might find in Africa's wilderness. Another ride takes you through a Jurassic Park-like experience with huge dinosaurs lurching at you from all sides as your car goes "off road".
But, my favorite Disney park was Epcot, by far. Epcot offers the best "adult" experience of the four Disney parks. There are several rides and shows in Epcot (including the 2.5 G Mission Space ride mentioned earlier), but the real attraction was walking through areas built to represent countries from around the world.
These countries included Mexico, Norway, China, Japan, Germany, France, Italy, Morocco, the United States, the United Kingdom and Canada. The details in each area were bloody impeccable. Down to the streets that you walked on, everything was an accurate representation of what each country is known for. Beautiful Asian architecture adorned the buildings in China and Japan, while wonderful local incents filled the air in Morocco.
Each area contains one or more gift shops and cafes that offers guests a chance to buy some souvenirs or tasty treats that are local to that area. We didn't buy any souvenirs, but we did enjoy a coffee and tea from Morocco, and there may have been a delicious pastry from Norway and France. Oh, and gelato too from Italy because, well, come on. It's Italy.
The attention to detail is what impressed me the most about Epcot. Each country is so authentically designed that people from that area staff the gift shops and cafes. Those accents you hear when you order are real. Disney hires staff members who are from those areas of the world to answer questions and give guests the most authentic experience possible. Truly impressive.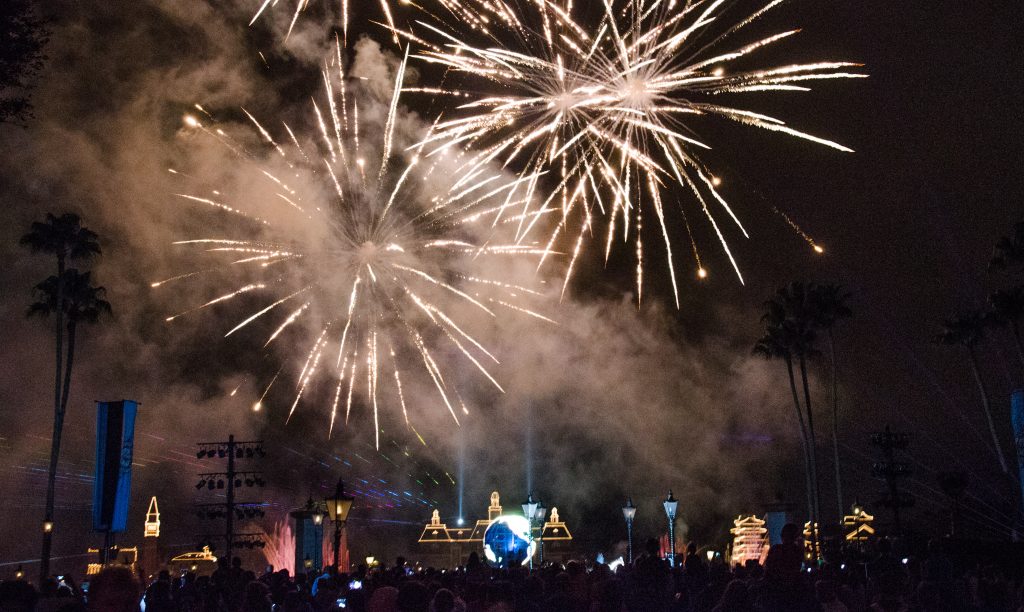 Be Prepared to Walk
The Disney World park experience covers a gigantic geographic area. While each park is spread out - so much that it requires a bus or ferry ride to get from park to park – the rides and attractions within the parks are also spread out. There is lots and lots of room to walk, which Disney needs to support the sheer number of people that visit the park every year.
Thus, I would be remiss if I did not warn you of the amount of time spent on your feet as you visit Disney World. Anyone who has visited an amusement park is probably well aware of the tendency to be on your feet for the majority of the day, and Disney is definitely no exception. Wear comfortable shoes and brace yourself for the standing.
I had to take several breaks throughout the day, not because I was physically tired from the walk. Nay, these breaks gave my feet some much-needed relief (and it didn't help that I sprained my ankle pretty badly two days before our first day at the park).
That said, Disney does a wonderful job at putting many benches and seating areas around the park to offer guests some relief from walking on the punishing and unforgiving cement. But, especially if you are trying out the rides, there is almost no opportunity to sit while you wait for the lines that accompany some of the rides at Disney. Don't be surprised if you see wait times in the area of 2 hours. If you choose these rides, you'll be standing for that length of time.
Fast passes (these are gold mines!) will help alleviate some of the pain of standing on long lines, but even they will not eliminate wait times entirely. Trust me and be prepared to stand for the majority of your time at Disney World.