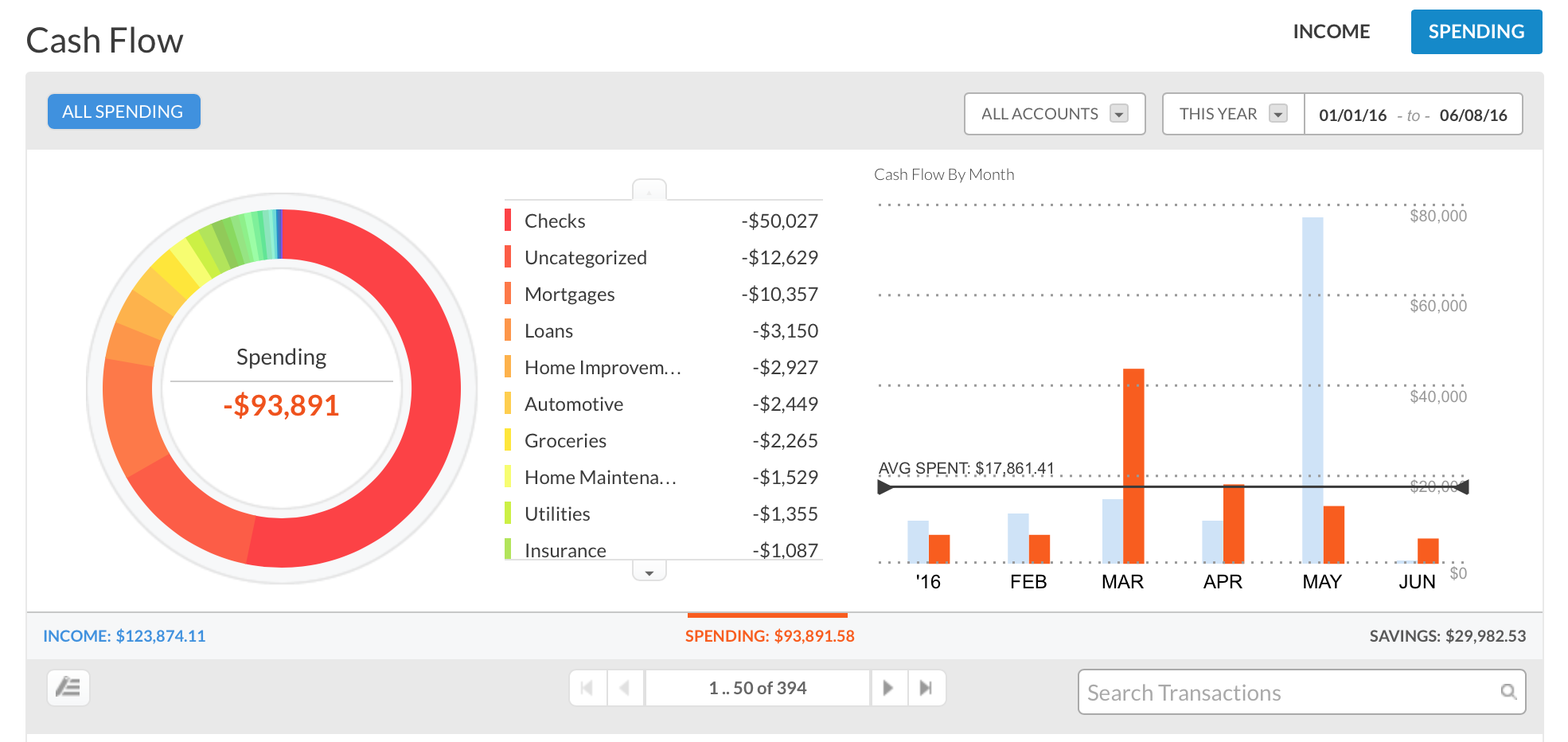 I love the way Personal Capital makes tracking your financial picture so easy - sometimes, too easy. I logged in today to check out our net worth, clicked around a bit and discovered how much we've spent so far this year.
By the way, sign up for Personal Capital if you haven't already. It's 100% free and does an amazing job at putting your financial picture into a colorful web display.
Here is a screen shot of our spending so far this year: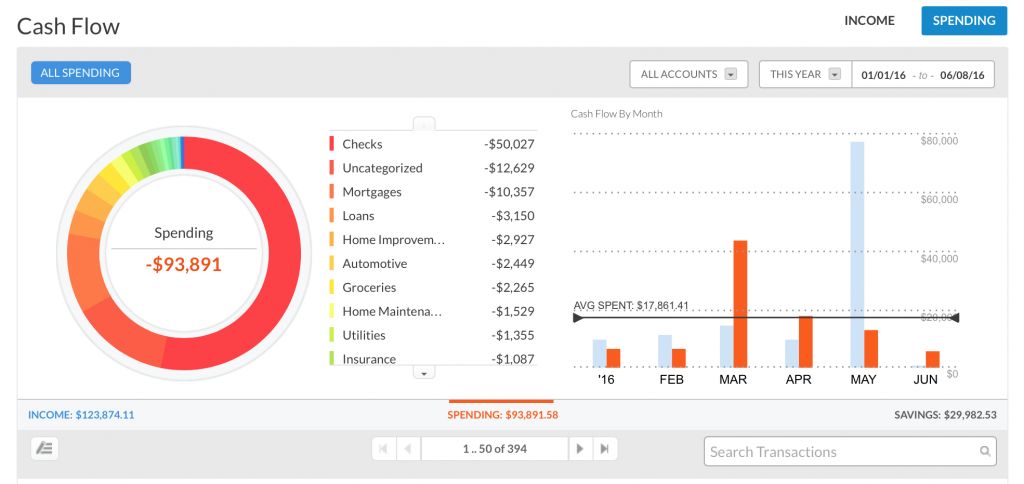 Needless to say, I was shocked at our spending rate. How in the world could we have spent nearly $100,000 when we're gearing up to retire early? What did we miss?
Then I remembered what I was sitting in at that very moment - the Airstream! Ah, of course. I'm an idiot. That spending includes the new house (our Airstream, named Charlie) and truck (named Clifford).
Okay, that makes sense. Subtract out the cost of our Airstream and truck, and that's around our regular spend rate for this point in the year.
But what about our income? With the sale of our first house, that's gotta be a nice little number, right? Curious as I am, I looked that up, too.
Well hot damn, I've always loved blue.
And we have one more house to go, too - and that one is currently under contract.
I love the ability to check out our year-to-date spending and income at practically a moment's notice. It makes this whole early retirement thing that much easier.
Do you use Personal Capital? How are you good people looking in year-to-date spending and income?
S
Steve Adcock
Steves a 38-year-old early retiree who writes about the intersection of happiness and financial independence.