In Retirement
Why we just bought an off-grid, recession-proof home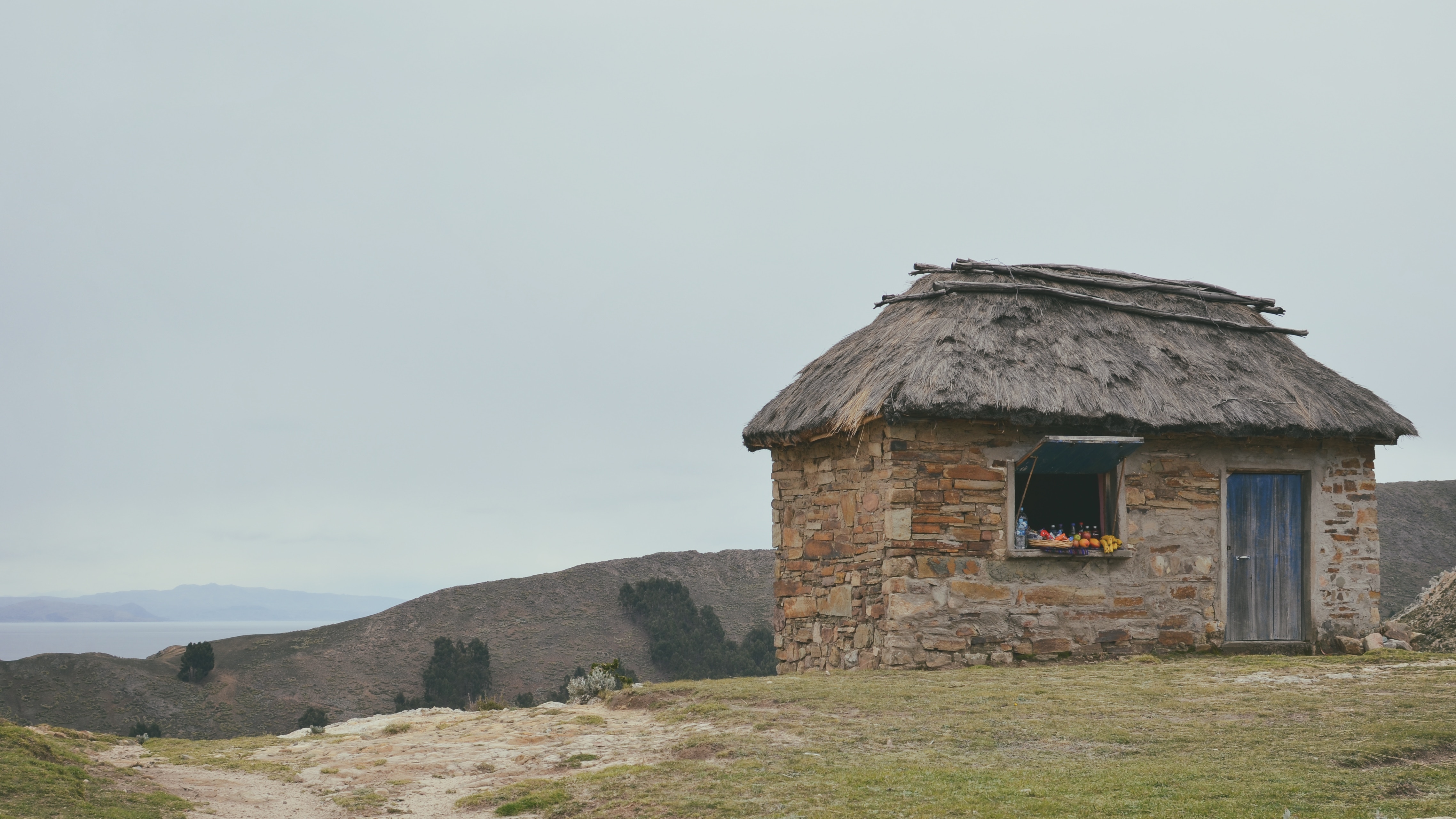 Remember that article I wrote a couple of years ago about my plans to never buy another home again? Yeah, I was a little jaded after losing over $100,000 on real estate and, frankly, had no real interest in doing that whole "homeownership" thing ever again.
But here's the thing: Last month, we just bought a home in southern Arizona.
Note: In case you're wondering, the picture above is not the actual house. :)
Why? First, a little back story for those who might not be aware. We're 100% full-time travelers living in an Airstream. Before buying this property, we owned no stationary sticks and bricks home.
We spend our days traveling the country and seeing as much of this wonderful land that we call home. In just three years of living in our 200 square foot RV, we've seen more than we had in the previous 20.
This lifestyle is cheap. It's fun. And, there's always something new.
Why, then, did we buy a home?
Here's why we bought our new home
Initially, we only wanted property.
Basically, a place where we can park the Airstream for a bit and just remain in one place. This would give my wife Courtney a break from trip planning and would just give us an opportunity to chill for a while on land that's ours. Unwind. Decompress. And, spread out.
And, we want to be in southern Arizona - which is extremely inexpensive and has a lax set of rules, regulations, and bureaucracy that gives us the flexibility to park our Airstream on our land, indefinitely. Within reason, they sorta don't care what you do down there, and as a Libertarian, I like that arrangement.
Since we have solar installed on the Airstream, we'd be able to remain out there for long periods of time and occasionally fill up our freshwater tank with more of that clear drinking stuff. You know, water.
So, began our search of our future property.
We looked for properties in southern Arizona with at least 10 acres of land and under $15,000. We saw several options. They were literally out in the middle of nowhere without any utilities. It's barren land.
Like this: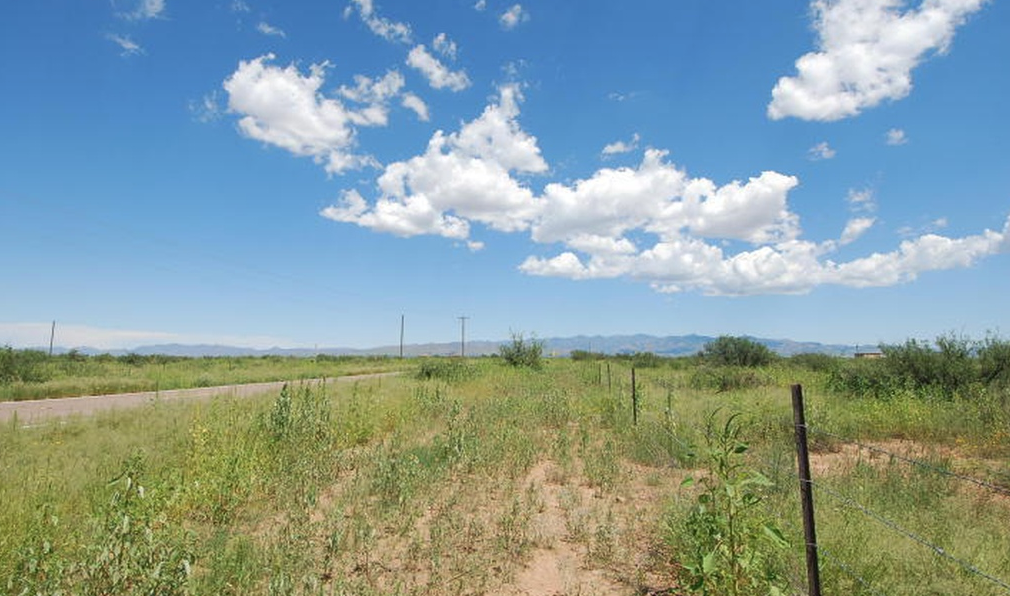 As we perused these listings, we began to mull the possibilities for the future...specifically, a home. What if we wanted to build some sort of dwelling on the land in the future?
Building a home would take a lot of work and time. And running utilities out to land that's currently not connected is, as we soon learned, outrageously expensive. Building from scratch was getting out of reach.
With the understanding that we'd probably want to build something on our land, we switched our focus to land with homes, and most of what we saw was...umm...rough. A lot of homes out in the country are in need of significant repair. A lot of them are manufactured homes, too, that haven't had much love in years.
If we were looking for a fixer upper to add value and flip, this would be the place.
It's a hotbed of fixer uppers.
But, that's not what we want. We don't want to spend months renovating a pigsty. We don't need something perfect, but it's gotta be at least sorta move-in-ready.
It can't be a gut job.
We found our off-grid place
Then, we found an interesting option and one that we hadn't considered before. A home...but it's a very different kind of home, somewhat similar to our solar-powered Airstream.
Instantly, it intrigued us.
We bought what I am dubbing the "off-grid recession-proof" home. It's powered 100% by solar. No power lines. Every little morsel of electrical juice that the home consumes is generated right there on the property.
It has a septic system and a 1,250-gallon water tank for fresh water. This place is completely self-contained and, with the exception of the occasional freshwater and propane fill-up, requires no utilities.
Here are some stats that you're probably interested in:
640 square feet (not including a ~200 square foot garage)
Home sits on 6.7 acres of land
Built extremely eco-friendly by a retired Minnesota contractor
Located in one of the least expensive areas of the state
Here's the interesting part in all this: We bought it sight-unseen.
We're traveling in the southeast at the moment and had a friend of ours take a look at the property with our realtor. He lives full-time in an RV and definitely has an understanding of what "living small" truly means.
We didn't get the 10+ acres of land that we were looking for. But, the off-grid nature of the home more than made up for the shortcoming in acreage. And, close to 7 acres is still nice to have and, arguably, will require less maintenance than 10 or more would demand.
We have two immediate neighbors. One neighbor is only there for a couple months out of the year. Quiet nights. Cloudless and starry skies is the norm in that area.
Why we bought our off-grid home
We bought this property for three primary reasons:
We want a home base to come back to as we travel
We want a little piece of this Earth to call our own (property)
We want to diversify our investments to include real estate
I am calling this the "off-grid recession-proof house" due to how cheap living in this home will be. Without utilities, we aren't beholden to a monthly charge just for the privilege of grid hookups. And, we won't depend on utility companies.
We're generating 100% of our power through the magic of solar, and with Arizona's almost-constant sunshine, it's one of the best places to take advantage of that capability. Seriously, this house quickly became a no-brainer for us.
No city water, either. Instead, we'll have a water truck periodically fill up our fresh water holding tank (which is very typical of homes in that area).
It's cheaper than plumbing.
During a recession, we can easily hunker down in this home to save diesel costs that plague our traveling adventures with our truck and Airstream and live extremely cheap. Other than property taxes and insurance, we don't have any fixed costs.
That's what makes this home "recession-proof".
Our plans for the off-grid home
Currently, our plans have us arriving back in Arizona in early October, at which time we'll begin work to increase the solar and battery capabilities of the home.
Right now, the house only contains about 350 watts of solar power, which we definitely want to increase. The current house batteries are cheap lead-acid and are ripe for an upgrade as well. We aren't skimping, either. We're going lithium.
Our initial plans for upgrades include:
Around 1,000 watts of solar (and possibly more in the future)
600 to 800Ah (amp hours) of lithium batteries
250-gallon propane tank for gas oven, water heater and fireplace
An RV hookup for at least one RV
And, the goal is to convert the garage space into my office and gym area, which was another big draw for owning a home. While my Airstream office does the job nicely, it still doesn't feel like an office. I'm sorta sitting in the kitchen.
We plan to spend the entire coming 2019-2020 winter and most of the spring in Arizona performing these upgrades, which might set us back in the neighborhood of $10,000. But since we're doing all the work ourselves, we'll learn a ton and keep costs down. And, we'll know every nook and cranny of that house.
Once these upgrades are complete, the home will be largely ready for living an extremely inexpensive off-grid life and, like RVing, can nearly be as cheap as we want it to be. This was a huge draw to this home.
Off-grid homes are eco-friendly and streamlined to the max. They are built to utilize the natural resources of the land around them and produce an incredibly small carbon footprint. I'm not an environmentalist, but even I can appreciate that.
Oh, and in case you're wondering, we bought this place using 100% cash because we really, really don't like mortgages.
Wait, are we done traveling?
Absolutely not. We aren't "settling down" as much as we are just establishing a home base for ourselves. We're keeping the Airstream and parking it right next to the house when we are there.
And, we might still be away from Arizona more than we're there during the year. Traveling remains in our blood and we aren't stopping. Instead, we're just giving ourselves a place to crash when we don't feel like going anywhere.
Pictures
Here are a few quick snapshots.
Enjoy!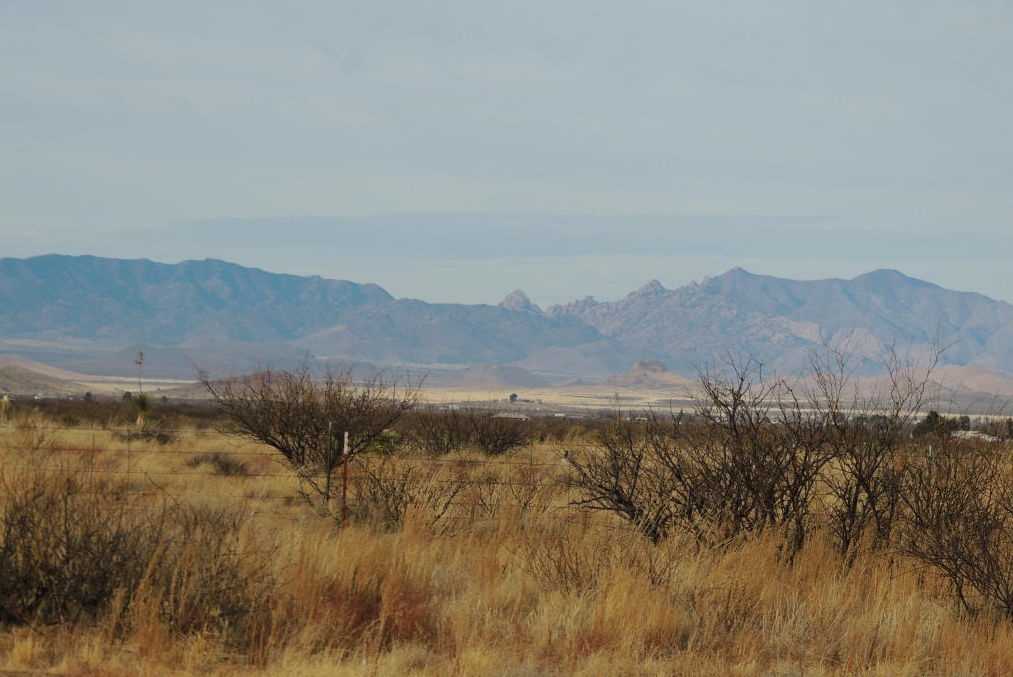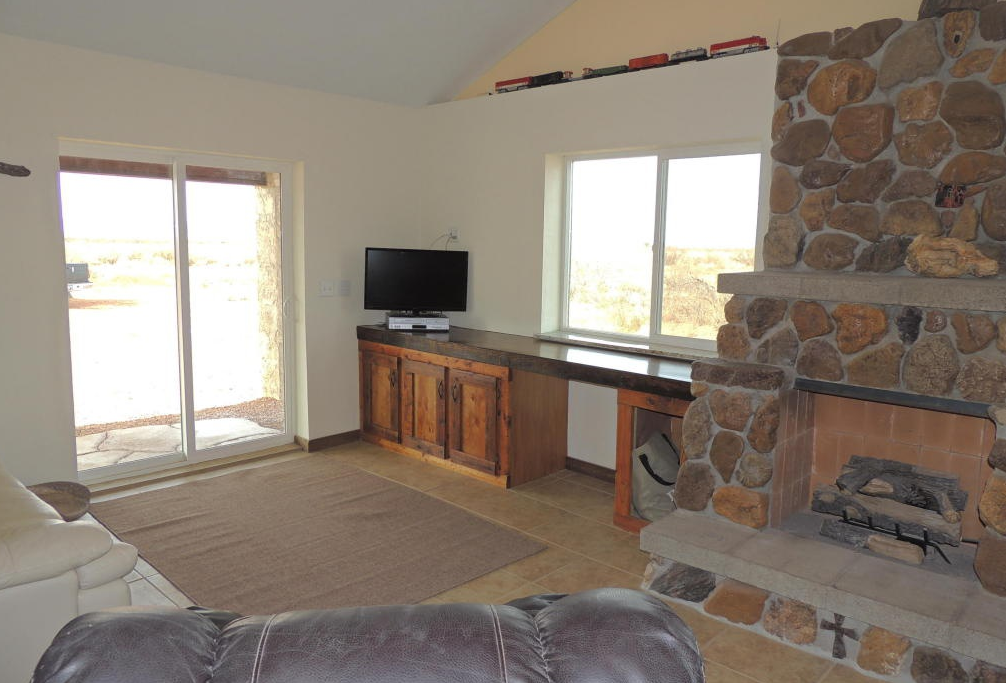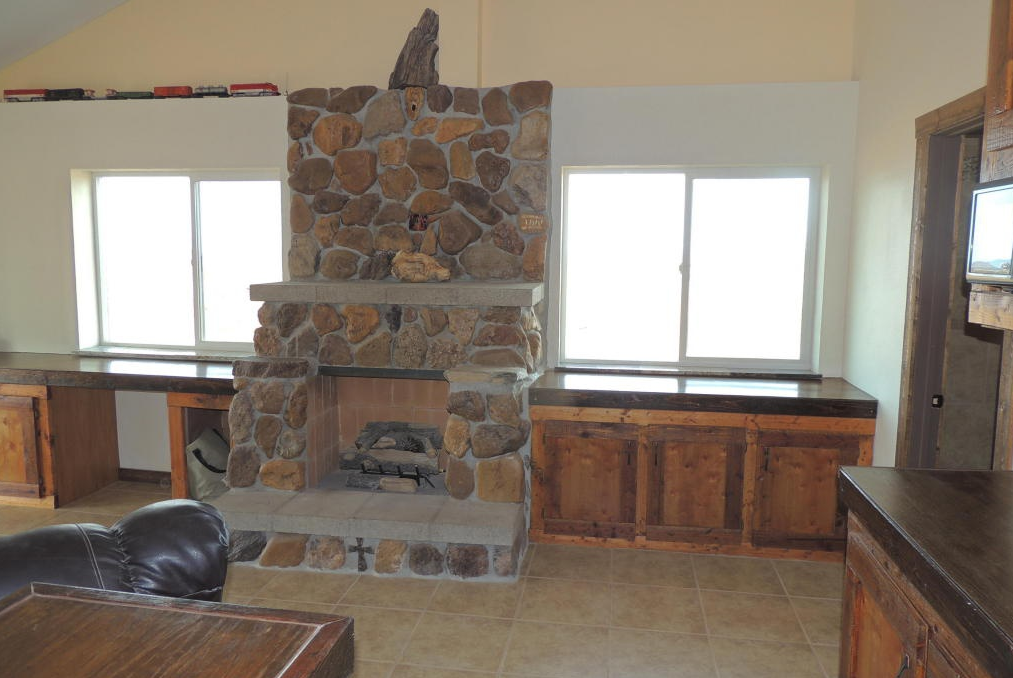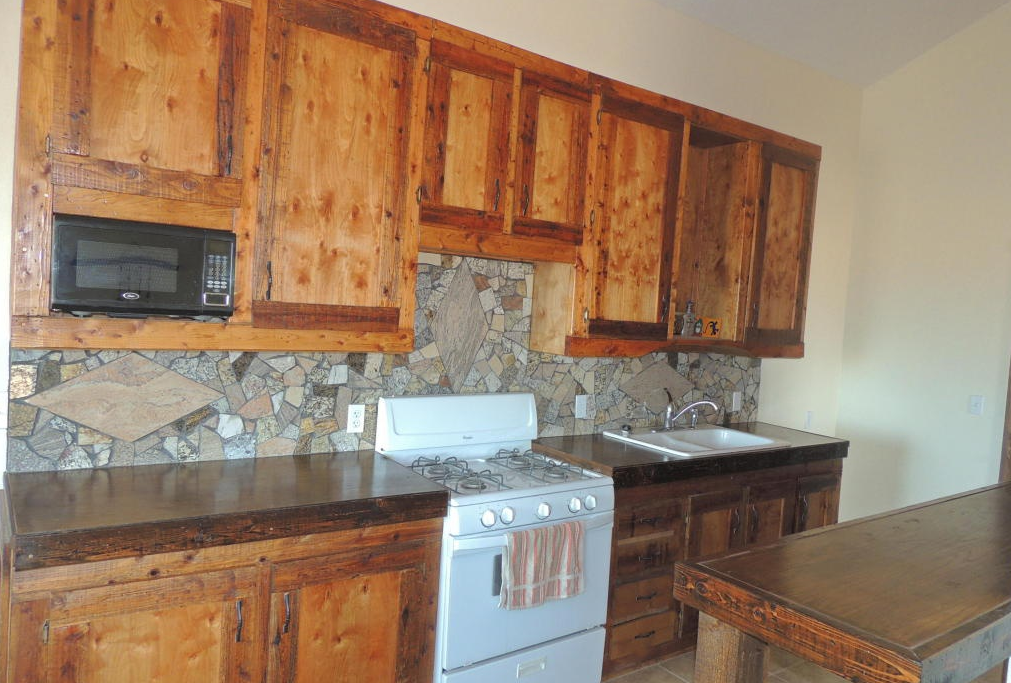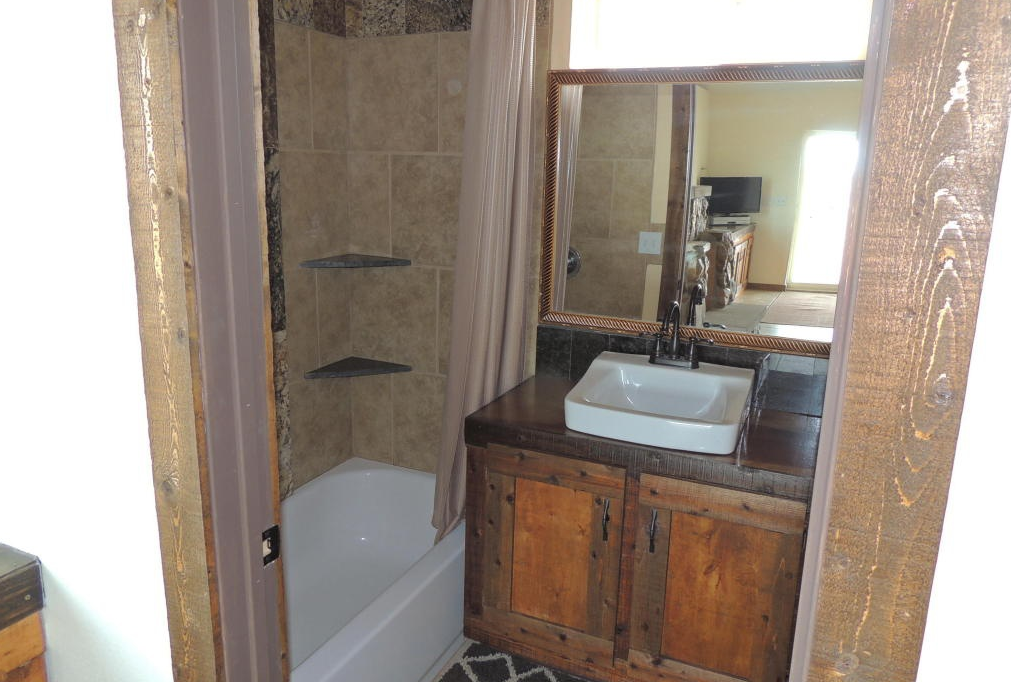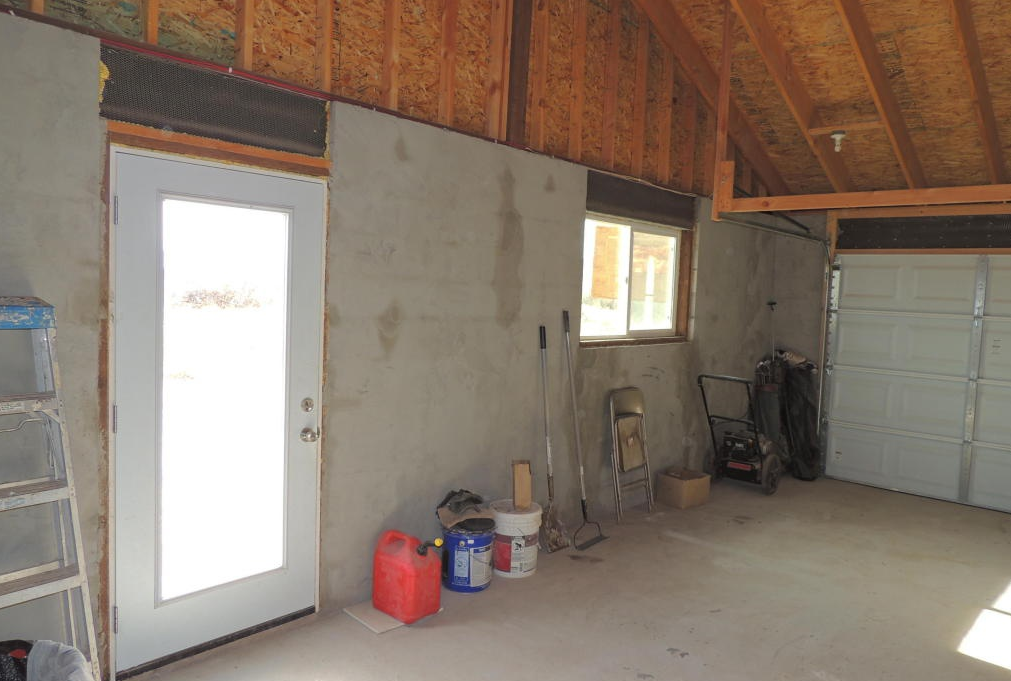 S
Steve Adcock
Steves a 38-year-old early retiree who writes about the intersection of happiness and financial independence.