5 fascinating and affordable ways to go to college online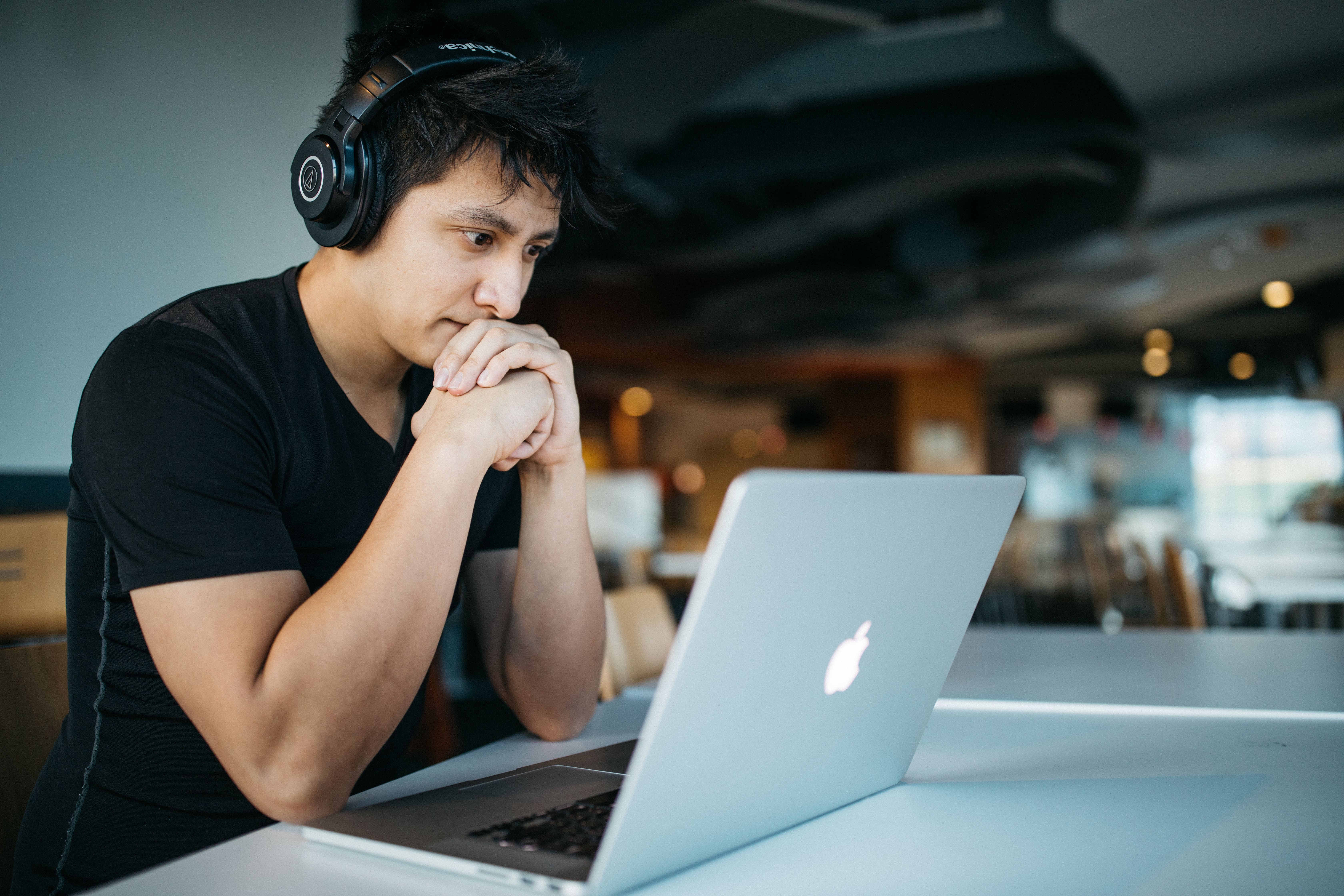 Lifelong learning is perhaps one of our noblest pursuits, no matter the current chapter in our lives. It not only makes us more capable persons but also helps us be better to those around us.
And we can learn in many ways, from practical experience to the traditional classroom lessons that can be the foundation for a new craft or skill. But traditional learning can be expensive, putting us in the difficult position of trying to figure out if pursuing a degree will be a good financial decision in the long run.
However, technology has changed this equation, as it has so many other aspects of our lives. It turns out that there are more free and low-cost educational opportunities online than ever, especially if you don't need a diploma. You can basically learn a subject at a college level for free or next to nothing, by taking advantage of so many websites and tools that are now available.
Today I'm going to survey five of those tools, which range from videos of lectures at some of the world's great universities to certificate and degree programs that will help prepare you to work in a specific field.
Let's check them out:
5 Fascinating and Affordable Ways to Go to College Online

1. Open Courses
What Is It?
This is as free as it comes, in every sense of the word. Free of any payment and free of commitment; you don't even have to register with many of the programs. They are college courses, basically dumped onto the web for access by all. Depending on the class, many feature full video lectures (of the actual classroom lectures, with the students there and everything), as well as course materials.
Open Yale Courses is perhaps the best-known, but multiple schools have these "open" programs set up, including:
These systems offer up a lot of knowledge, but they're also a bit of a crapshoot. Some have the video lectures (such as Yale and MIT), while others just have slides and/or audio lectures.
Also, bear in mind that course selections can be limited (for example, Yale mostly offers introductory courses) or outdated. And don't expect any sort of degree, credit, or interaction with professors. This is just course material, put up online, and nothing else. If you want interaction with other students, or someone to grade your homework or give you feedback (or even keep you accountable), these programs are probably not for you.
Who Is It Good For?
Open programs are great for people who don't want to pay a cent and who are very disciplined and self-paced, or just want to sample a variety of courses at will. On the other hand, if you want to simulate a degree program or explore a subject in depth, they're not a good fit, mainly because of the limited selection. For instance, if you want a full program in psychology, you might be out of luck, since Open Yale Courses only has two psychology courses as of this writing (and they're from 2007-2008).
Quick Pros and Cons
Pros
Free.
No registration.
Some are taught by famous professors.
Many feature full course lectures and materials.
Cons
Limited selection.
Many are very outdated.
Some websites are hard to navigate.
No support of any kind.
No degree or certificate of any kind.
2. edX
What Is It?
edX is a website that offers college-level programs for those that want more structure and even a "degree."  The main draw is that they have formal programs, from what they call XSeries (short, self-paced programs that culminate in a certificate of achievement) to full online Master's degrees. edX partners with lots of prestigious institutions around the world, including Harvard, Cornell, Imperial College London, and Columbia.
Many stand-alone courses are free, though you do have to register. For instance, if you want to take Retail Fundamentals (from Dartmouth), you can register and take it for free, or add a certificate for $99.
As another example, let's say you've FIRE'd (you're financially independent and have retired early), but want to work part-time running and maintaining computer databases. You might want to start by taking the XSeries SQL Server Database Administration program. It consists of four courses that cost $99 each, and you get a certificate to show to prospective customers.
Most edX programs (except for the full-fledged Master's degrees) seem to be self-paced and open to anyone who can pay (meaning you don't have to apply for admittance). The jewels in the edX crown appear to be their MicroMasters programs. Per edX, they are "...a series of graduate level courses from top universities designed to advance your career. They provide deep learning in a specific career field and are recognized by employers for their real job relevance."
edX touts some interactivity, but it doesn't seem to offer a full "virtual classroom" experience in terms of interaction with professors and other students. For example, some courses have "interactive labs, experiments, and assessments," and there are student discussion forums. However, since learning is self-paced, I can't imagine that there will be a full real-time, teleconference-like experience.
Who Is It Good For?
Overall, edX seems to cater mostly to people who are looking to advance their professional careers by obtaining credentials that they can use to get new jobs or promotions at their current job.
For example, the Principles of Manufacturing MicroMasters from MIT might be great for those wanting to get ahead in the corporate world. It consists of 8 courses that are expected to take 8 weeks (per course), with an investment of 10-12 hours per week, per course. The total current cost is about $1,260 for the entire program. If you complete the program, you may be able to get some credit at MIT and other institutions for a full Master's degree (if you're accepted to the full Master's program).
Quick Pros and Cons
Pros
Low cost (and some courses are free).
Courses are more structured than open courses.
More interactivity than open courses.
Certificate and degree programs.
Courses are up to date.
Fairly large selection of courses and programs.
Self-paced.
Many partnerships with prominent schools and companies.
Some courses are high-level (graduate-level).
Cons
Some programs can be quite costly ($1,000 plus).
Interactivity is still limited.
For FIRE'd people that are looking for practical skills, course selection seems limited.
3. Coursera
What Is It?
Coursera looks like a competitor to edX, with slicker and more aggressive advertising (they even partner up with Ebates). Up front, they advertise their programs as self-paced and career-focused. Their partner institutions are well-known and prestigious schools, including Stanford, Johns Hopkins, and the University of Michigan.
Coursera does not seem to offer free courses (at all) with each course costing around $29-$99 and taking about 4-6 weeks to complete. There is generally no admissions process (courses are open to everyone), except for some degree programs.
Speaking of degrees and certificates, Coursera's offerings start at individual courses (for which you can buy a certificate upon completion), and progress to Specializations (a series of courses culminating in a Specialization Certificate), Professional Certificates (programs designed to prepare you for a specific job or career, or to pass a certification exam), the MasterTrack (similar to the edX MicroMasters, but with "real-world projects and live expert instruction"), and, finally, full degrees. For example, you can earn an online MBA (or "iMBA") from the University of Illinois in 2-3 years for about $22,000 (and you need to apply for admission).
Like edX, interactivity looks to be limited, since most courses and programs are self-paced. As Coursera describes it, "[e]very course on Coursera is taught by top instructors from the world's best universities and educational institutions. Courses include recorded video lectures, auto-graded and peer-reviewed assignments, and community discussion forums."
Who Is It Good For?
Coursera seems very similar to edX, competing for the same student pool. This would consist of workers who want to advance careers that are already in progress, or learn a skill necessary for a new job. As with edX, I don't see many offerings for people who are mainly looking to satisfy their curiosity or learn practical skills that might help in FIRE.
Quick Pros and Cons
Pros
Somewhat low cost.
Courses are more structured than open courses.
More interactivity than open courses.
Certificate and degree programs, with multiple Master's programs and even a Bachelor's.
Courses are up to date.
Fairly large selection of courses and programs.
Self-paced.
Many partnerships with prominent schools.
Some courses are high-level (graduate-level).
Cons
Little or no free offerings.
Full degrees can be very expensive ($10,000 or more).
Limited interactivity.
Not many practical-skills courses (most are career-focused).
4. Khan Academy
What Is It?
Khan Academy is completely different than edX or Coursera. It's 100% free, and it doesn't even require registration to access lots of content. I was able to start an algebra course without an account.
Like its name suggests, Khan Academy is more akin to an online school than a university. Its courses start at an extremely elementary level (literally, kindergarten), and go up to mid-level college. For instance, the most advanced math course I could find is multivariable calculus. Course selection is relatively limited, with maybe a few hundred courses in total, seemingly concentrated in math.
With Khan Academy, there's just learning. There are no traditional degrees or certificates (though you can track your progress through a points-based "Mastery System"). Interactivity is sparse, with most courses mainly consisting of videos and text, plus some quizzes and tests to verify your knowledge. It partners with some prestigious institutions such as MIT, but it doesn't feature many programs specifically tied to an institution, like edX or Coursera do. It's mainly just courses, put online.
Who Is It Good For?
Khan Academy seems to appeal to those that want to refresh or augment their knowledge, and can also serve as extra practice or remedial learning for college or high school students that need extra instruction on a subject. For example, if your child is having a tough time learning a subject from a particular teacher, Khan Academy might be a good place to turn to for reinforcement.
It also seems like a good jumping-off point for a subject. For example, if you want to take advanced courses on edX or Coursera but are rusty on the basics, you might want to catch up with a free course on Khan Academy.
Quick Pros and Cons
Pros
100% free.
You don't even have to register.
The courses seem high-quality and well-organized.
Self-paced.
Fairly large variety of courses and subjects.
Good introductory courses for subjects you know nothing about.
Exams and quizzes to test your knowledge.
Cons
No traditional degree or certificate programs.
Not really for professional advancement.
Little or no high-level courses.
Very limited interactivity.
5. iTunes U
What Is It?
iTunes U is a stand-alone app for iOS devices, which Apple says "...allows anyone with an iPhone, iPad, or iPod touch to learn from a large collection of free education content in public courses from leading schools, universities, museums, and cultural institutions." It features courses from world-renowned institutions, including Stanford, Yale, and Harvard.
It resembles open courses in that it mostly seems to consist of courses, dumped on the Internet (in fact, some courses are taken directly from open course offerings). For instance, there's a Yale financial markets course, but it's from 2011. It's got classroom videos and print materials, but I don't know if I'd want to take a seven-year-old course on something that evolves as quickly as financial markets.
On the positive side, Apple's system allows you to download materials to your device, so you can learn while offline. I also like that it seems to be completely free, and is easier to use than open courses, since you don't have to bounce around different websites from different universities.
The selection is another big plus, since it looks staggering, with courses from all sorts of schools, including public grade schools. I found a seventh-grade social studies course, for example. Quality and ease of access vary widely. Some courses have nice videos, while others have a few poorly-designed slides. There are features that enable professors to interact with students (like allowing them to hand in completed assignments through the app), if the professor chooses to use them.
Like with open courses, there are apparently no degrees or certifications. Still, you can explore very career-oriented subjects like iOS app development (from Stanford), or satisfy your curiosity learning about the history of architecture (from Ohio State).
Who Is It Good For?
Since this is basically better-organized open courses, iTunes U is great for disciplined and self-motivated people who want to learn for free. It's not good for those that want more structure or a formal program with a certificate or degree.
Quick Pros and Cons
Pros
Completely free.
Courses at many levels.
Large library of courses.
Easy to navigate and access.
Courses from famous institutions and professors.
Advanced tools available for students and professors to interact.
Cons
Some courses seem low-quality.
No degrees or certifications.
You must have an iOS device.
Little or no interactivity (as a default).
Some courses are quite old and probably outdated.
Bonus: YouTube, Udemy, and Skillshare
YouTube
I can't discuss online learning without mentioning YouTube (and Steve's channel), right? I'm not going to delve too much into it since everybody knows YouTube, other than to say that you can learn practically anything on it. Obviously, quality varies widely, but there are some excellent videos that can teach you all sorts of things.
In my view, YouTube is particularly great for practical skills, and I think it can be a huge asset to the FIRE community. For example, if you're going hard-core "lean" FIRE and want to grow your own food, you can find loads of videos on that.
On the other hand, I wouldn't turn to YouTube for knowledge that's high-level or not easily verifiable. Anyone can make a YouTube video, and can easily teach you something that's incorrect.
Udemy
Udemy is kind of like paid and improved YouTube, and calls itself an online learning marketplace. It's a heavily marketed commercial website (they even give you Swag bucks) that features tens of thousands of courses. They seem to start at the promotional price of $9.99 each, and go up all the way to around $200. Courses are rated by students, and list the date of last update.
The courses look quite comprehensive. For instance, one on iOS app development has 52 hours of video and 107 articles, plus you can get a certificate of completion. It looks like anyone can become an instructor, so you're highly reliant on course ratings to assess quality. Selection covers pretty much anything that can be taught, from computer programming to Greek history.
Overall, Udemy seems like an improvement on YouTube, and a relatively cheap way to study most any subject. On the downside, it appears to lack the more formalized certificates and degrees of edX and Coursera, and the partnerships with well-known institutions.
Skillshare
Skillshare is similar to Udemy. Anyone can become a teacher, and there are tens of thousands of courses. Courses include video lessons and a class project that, according to Skillshare, helps students practice their skills and get feedback from other students. Also, there seems to be an almost-exclusive focus on video, with few written materials.
Skillshare looks more focused on creative and artsy subjects, featuring classes on things like photography, illustration, drawing, and music mixing. Many are much shorter than those on Udemy, with some having less than an hour of video. Students review classes on a simple thumbs-up-or-down system.
If you want to learn a lot, Skillshare seems cheaper than other systems, since you can buy an unlimited, one-year membership for $99. Remarkably, they also have tons of free classes available.
How to Cobble Together A Free Program
If you want to learn a subject for free, I would suggest cobbling together a combination of these programs. For example, a good way might be to start with free courses on Khan Academy to learn the basic and mid-level stuff, then move on to free edX courses for the higher levels, and round out your knowledge with a good class or two from iTunes U, Skillshare, or open is. (Though I don't like how many open courses are outdated, so I'd favor free edX or Skillshare classes if possible).
Of course, if you need a certificate or degree, you'll have to pay a service like edX or Coursera. Or, you can also directly enroll in a university's online degree program.
Summing It Up
So, as you've seen, there is a great deal of free and low-cost ways to educate yourself about most any subject. Overall, I'd say edX and Coursera are more career-oriented (and can culminate in a certification or degree), while open courses, Khan Academy, and iTunes U are more suited for the self-paced student who either wants to learn out of curiosity or needs to acquire a particular skill but not a degree or certificate. YouTube, Skillshare, and Udemy are better for practical knowledge. Whatever your educational needs, there is an entire universe of knowledge out there. Let's learn!
Miguel is a Florida lawyer and blogger behind The Rich Miser where he and his wife Lily share practical tips, life hacks, and reviews to help you live well for less.