Blogger Confessions #21: Kylven Ross from TheFIWay.com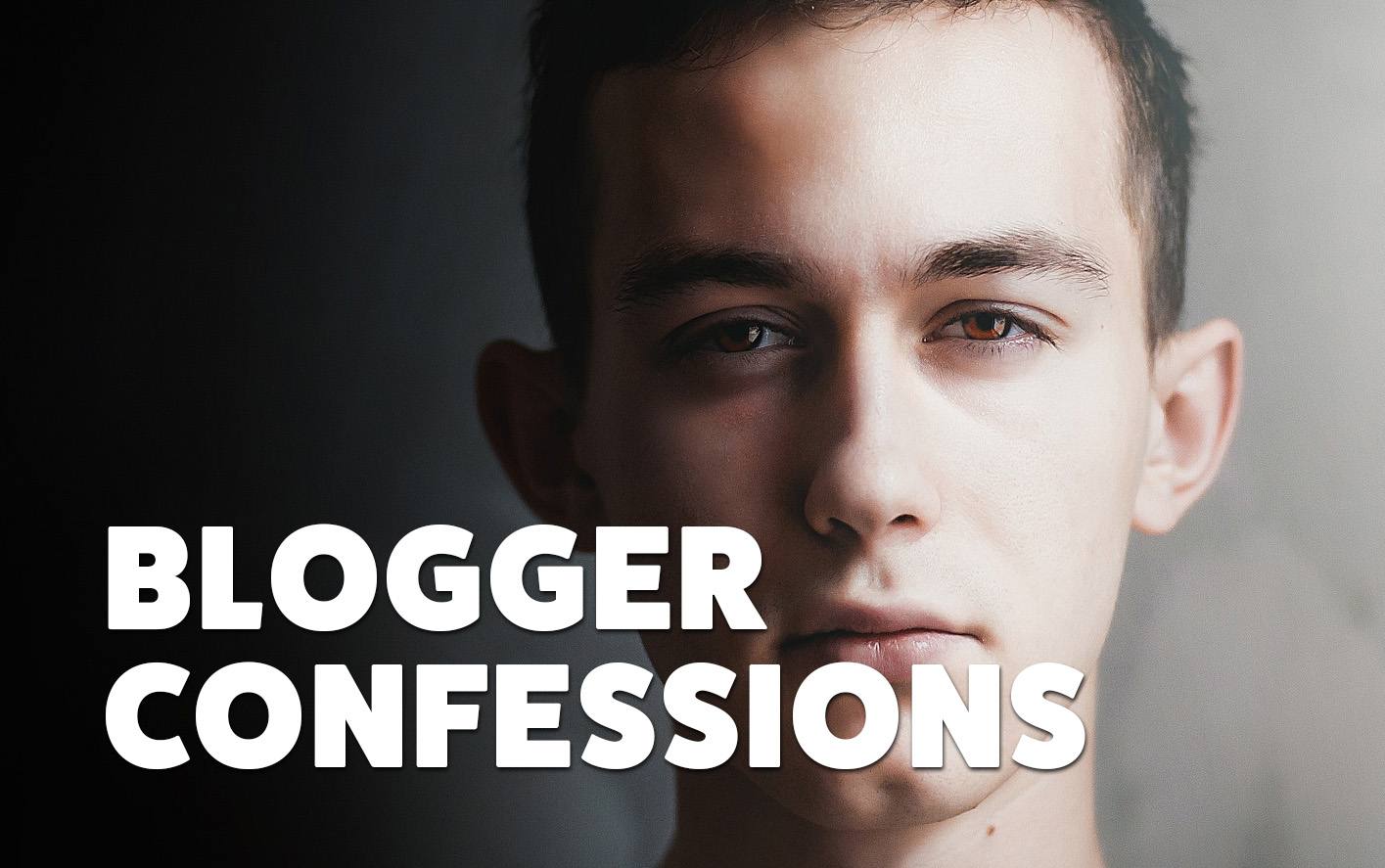 Happy Saturday and welcome to the 21th episode of the 'Blogger Confessions' interview series on the blog. Today, I'm bringing in Kylven Ross from TheFIWay.com to talk about blogging and how they've managed to keep everything straight as a personal finance blogger.
Kylven, take it away.
I'm Kylven Ross, the owner and primary contributor of TheFIWay. I discovered the concept of Financial Independence after my wife and I both shared a rather stressful year in our careers. We've since turned our finances around and are on track to "FatFIRE" in 10 years.
Had we not come across the FIRE community, I'm certain lifestyle creep would have continued and we'd be looking at 25 more years of career bondage.
Blogger Confessions with Kylven Ross from TheFIWay.com
1: In at least 100 words, describe the target audience of your blog.
For me personally, I'm writing finance related letters to my 12-year-old son and 10-year-old daughter.
They feature personal stories and learning opportunities based on my own experiences.  When they are ready for a specific lesson, I can reference a letter for them.
TheFIWay is designed to allow for multiple collaborators to write and share letters with their own children, no matter the age. I'm hoping to publish contributions covering a variety of topics from people of all ages. The intent is to educate the next generation about "the Financial Independence way" (TheFIWay ) of life.
2: What makes your blog different from other blogs in the PF blogosphere?
The posts are not written like a typical "How to" for a generic audience.
Each letter is custom tailored from the parent to their child. When published, readers take a 3rd person perspective and observe how others are educating their own children about finance.
There's quite a bit of "fluff" out in the PF space, but I want to highlight advice that you'd actually give to your child.  I'm sorry, but I'm not sending my kid to "Swagbucks.".
3: What's the thing that you've struggled with the most since starting your blog?
I'm a slight perfectionist and it takes quite a bit of time to research, write, and format my letters. Whatever I publish, my kids are going to read.
I have no intention of publishing content for the sake of post count.  There needs to be a clear lesson in each letter.
Both my wife and I work full time and the kids are involved in a lot of activities. If I can find 10 hours a week, I'm doing fairly well.  

4: Do you publish your net worth on your blog? Why or why not?
I do not publish my own net worth, but other contributors may if they so choose. This isn't a typical blog where folks follow a person or couple's journey. I don't need to be held accountable for my progress by the public and want to avoid any security concerns by disclosing our net worth to the masses.
5: Have you monetized your blog (ads, affiliate marketing, etc)? Why or why not?
The site is slightly monetized with affiliate links to products I use and books I've read. I haven't implemented display ads because I can't guarantee what is being shown to our readership.
Perhaps there's a platform I'll explore later, but as a newborn...it's not worth it.  I'd rather the user experience be a positive one.
6: Would you rather be loved, hated or controversial? Explain, please!
I'd rather be loved by my children that's for sure. I hope our readers get what I'm trying to do and admire the effort.
I'm sure internet "trolls" will surface eventually, but I do welcome differing points of view. I'm not into sensationalism or chasing viral traffic from being hateful or controversial.
I'll leave that to Suze Orman.
7: Who would you be horrified to know read your blog?
Probably, my brother.  He has been a Financial Advisor for a decade now and manages the investments of just about everyone else in the family.
We've had heated debates about proper allocation and what funds to use.
I'm a Boglehead in that regard and he champions managed mutual funds.  Claims to have proof that index investing is inferior, but I have yet to see it.
He once told me, "You're too smart to be an index investor."  It's likely he'll become my first "troll."
8: What's your most favorite, least favorite and most embarrassing post on your blog?
My favorite is the "What Should I major in" post where I share my journey from minimum wage to over a six-figure salary.
Today's youth have to make a really tough decision at such an early age. My son's teachers are already starting to have these conversations with him, even in middle school. If he can learn from my mistakes and use the tactics I eventually figured out, he should be in good shape.

Ironically, the most embarrassing and probably my least favorite letter was featured on Rockstar Finance. When I was young and hungry to become the next "Donald Trump" of my town, I made a terrible investment in a rental property that cost me over half a million dollars as of today.
I wrote the "Landlord Horror Story" letter to show my children why real estate investing is not for everyone, no matter what the gurus say.

9: Explain your writing process
I can hear bloggers crying out in horror, but I have no set schedule.
I write when I have something to say and when time permits. Depending on how much research is required, it typically takes me a week from blank canvas to publish. I'll reread and edit each letter obsessively...still tweaking those already published.

Some weeks I have more time than others, but I tend to fiddle with themes and the backend more than I should.
I have about 10 letters in various draft forms and roughly 70 topics in the queue to cover. The winter months should give me more time to dedicate to pushing out more content and hopefully publishing some letters from others in the FIRE movement.
10: What is your favorite blog in the PF blogosphere (other than your own!)?
I'll credit JL Collins as the inspiration for theFIway.com.
I had been consuming all things Financial Independence related for well over a year and something on his site resonated with me.
"I started out writing this for my daughter. It's about what has worked for me and what has kicked me in the ass." - JL Collins

I thought, "why don't I start documenting what I'm learning about and share it with my kids". When the time is right, it'll be much easier to discuss a specific strategy or concept rather than trying to explain Financial Independence all in one go. Thanks for the blog and your amazing book, JL.

Want to participate in Blogger Confessions? Click here to find out more about how to submit an interview.