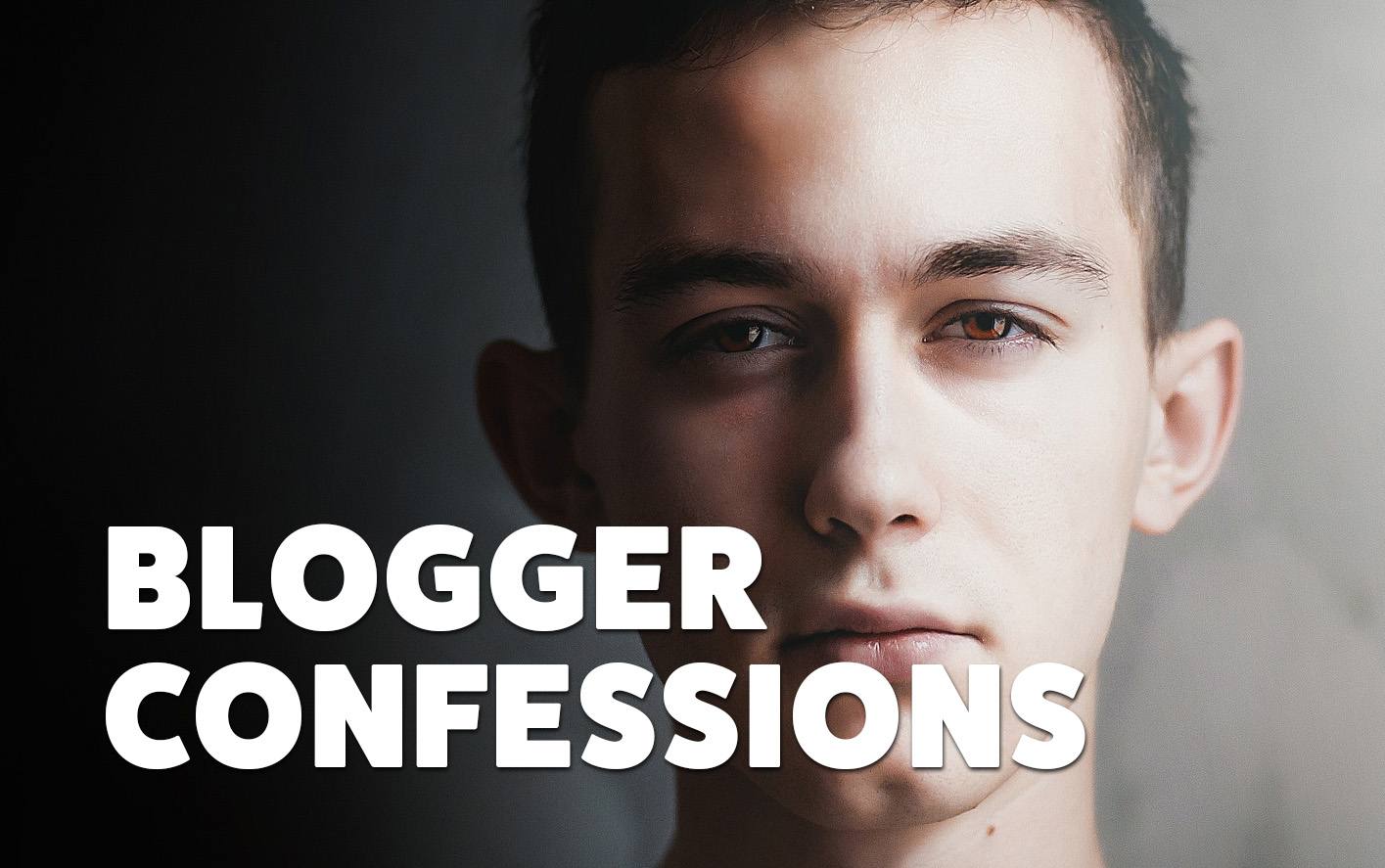 Happy Saturday and welcome to the 35th episode of the 'Blogger Confessions' interview series on the blog. Today, I'm bringing in Enoch from Savvy New Canadians to talk about blogging and how they've managed to keep everything straight as a personal finance blogger.
Enoch, take it away.
Blogger Confessions with Enoch from Savvy New Canadians
1: In at least 100 words, describe the target audience of your blog.
When I started my blog in the fall of 2016, my goal was very specific, and it was to document my understanding of the personal finance topics I was learning about in our new place of abode i.e. Canada.
As a new immigrant to Canada (originally from Nigeria), when I read about interesting money topics such as the Tax-Free Savings Account (TFSA - similar to the Roth IRA in the U.S.), I would publish a summary of my findings on the blog so I could refer to it at a later date. This was how things went for a little while.

Within a few months of my blog going live, I started receiving questions via the blog's contact form or in the comments section from people who wanted to know what my thoughts were on various aspects of Canadian personal finance. It was at this point that my audience blossomed from just targeting new immigrants, to providing useful money-related information to Canadians in general.

Currently, my blog traffic is roughly 70% Canadian and 30% American. So, it is sort of accurate to say that my target audience is now North Americans who are seeking insight into anything money-related, particularly millennials.

Due to my broader readership and subject coverage, I have often considered changing the name of the blog. However, I will likely keep it as is so it can continue to reflect its small beginnings.
2: What makes your blog different from other blogs in the PF blogosphere?
Savvy New Canadians is a mixing pot for different subject matters, including, investing, retirement planning, saving money, making money, debt management, and more.
I find that not many blogs cover a wide variety of topics that are interrelated and are best combined. Some blogs focus on investing, some are about FIRE, and others are all about making the extra moolah.
While niching down is great, I like to offer my readers a dash of different flavors and consider my blog as a one-stop shop for all things personal finance.

3: What's the thing that you've struggled with the most since starting your blog?
Generating social media traffic to my blog. Interestingly, I have yet to take an SEO course or training, but close to 90% of my blog traffic comes from organic search.

I have recently started driving some traffic from Pinterest, however, I have close to 0% traffic from social platforms like Facebook, Twitter, Instagram, and so on. This may partly be due to the significant amount of time one needs to spend on these platforms to cultivate a following.

After accounting for my day job as a veterinarian and regular 50-60 hour work-week, I find that the only motivation I can work up in my spare time is to write new posts. Not engaging in the follow/unfollow business that sometimes plays out on some of these social media platforms.
I plan to put a bit more effort towards social media in 2019.
4: Do you publish your net worth on your blog? Why or why not?
I don't, for a number of reasons.

Firstly, I am a very private person and not really interested in letting the world know about my net worth.

Secondly, I am not sure how such disclosures sync with my line of work, and its potential impact on my current and future employers.

Thirdly, I am an immigrant pretty much starting from scratch. I don't consider myself to have an enviable net worth.

Lastly, it doesn't really matter.
5: Have you monetized your blog (ads, affiliate marketing, etc)? Why or why not?
Yes. I started monetizing my blog when it was about 8 months old. I now run ads from Mediavine.
On the affiliate side of things, I am yet to maximize monetization. I find that it's a tricky balance between providing useful information to people and getting them to sign up for useless schemes that are more scammy than they are legit.
I would definitely love to make more money from my blog and I'm currently working on some approaches I can implement with good conscience.

6: Would you rather be loved, hated or controversial? Explain, please!
I would rather be loved, as long as it is for who I am.

I have observed that controversy sells… especially in the blogosphere. And, of course, a lot of bloggers use deliberate and sometimes meaningless controversies to generate ridiculous traffic to their blogs.
I think it's a great gimmick.

If I subscribe strongly to a controversial topic, I would probably not mind writing about it. I do not mind bucking the trend, however, I would probably do so while trying to not ruffle any feathers, if possible.

Confused about where I stand? Don't be! Avoiding controversy is simply the Canadian thing to do! :)
7: Who would you be horrified to know read your blog?
I don't mind anyone reading my blog.
Thing is, I have already taken all the necessary precautions to avoid any potential embarrassment by not including things I am not comfortable with on the blog - net worth for instance.

I have to admit though that I rarely mention my blog to others, and apart from my immediate family, 100% of my co-workers and 95% of my friends do not know that I run a blog.
8: What's your most favorite, least favorite and most embarrassing post on your blog?
I have a number of favorite posts I love equally! The one that gets the mention today is: A Complete Guide To Canada's Retirement Income System.
At over 11,500 words, I put in a lot of effort into summarizing complicated retirement income and planning information for Canadians in this post. It has received lots of positive feedback.

My least favorite post is: 10 Ways to Avoid Getting into Debt. This was one of the first articles I published on my blog! It is not an overly terrible post, but compared to the more detailed posts (1,500 - 3,000 words) I try to write these days, this one misses the mark.

I would vote my 22 Investing Terms Everyone Should Know post as my most embarrassing post for some of the reasons already mentioned above - it was one of my very first attempts at writing on the blog and does not fully accomplish its purpose.
9: Explain your writing process
I usually start out with a list of blog topics and ideas I want to write about for the next 2-3 months. When I am done writing about these topics, I look for other ideas to last me another few months...rinse and repeat.
An average blog post takes me 2-3 hours to draft. I am old school and prefer to write my drafts on paper and later type them out on Word or directly to WordPress, which is an additional 40 minutes or more depending on the length of the post. I find that my thoughts flow better with this strategy.
10 minutes is spent looking for appropriate stock photos and another 20 minutes or so is spent editing the post for grammar and other typos.
These days, I also prepare at least 2 pinnable images per post which is easily another 1 hour searching for appropriate photos, designing, and uploading to Pinterest.
Overall, a standard 2,000 word post takes me 4-5 hours from start to finish. I aim to have 1 month's worth of posts ready to go at all times (roughly 10 posts), however, life often gets in the way and this is not always possible.

10: What is your favorite blog in the PF blogosphere (other than your own!)?
I follow lots of great personal finance blogs for inspiration, including ESI Money and Mr. Money Mustache.

Want to participate in Blogger Confessions? Click here to find out more about how to submit an interview.
S
Steve Adcock
Steves a 38-year-old early retiree who writes about the intersection of happiness and financial independence.