Digital Nomad Life
Has COVID-19 Revolutionized Remote Work Forever?
No more commute. No more uncomfortable formal clothing. No more endless meetings.
No more commute. No more uncomfortable formal clothing. No more endless meetings, or awkward elevator rides, or blinding overhead lights, or co-workers squawking about their new diets as the stench of microwaved fish engulfs the office.
A year ago, the prospect of never returning to work would have seemed like a dream come true for many people. But in October 2020, months into the COVID-19 pandemic, the possibility of working home forever has become dizzyingly real for millions of us.
Are we really never going back to the office?
Once considered a fringe perk or an option only for freelancers and people in tech, working from home is now standard procedure for professionals around the world. Throughout industries, businesses of all sizes have learned to operate primarily—or entirely—remotely.
Estimates of the number of people in the United States who have done their jobs from home at some point during the pandemic range from 20% to "at least half" of the country's labor force. Meanwhile, companies such as Twitter, Dropbox, and Microsoft, as well as regional employers like Nationwide Insurance, have announced that they will allow at least some employees to continue working remotely indefinitely.
Working from home is normal now, as normal as hosting a game night over Zoom or wearing a mask in the supermarket—which is to say it's "normal" in the 2020 sense of the word.
If this year has taught us anything, it's that normalcy is a construct—and a fragile one at that. Humans determine what's normal by interpreting and negotiating it with each other. Maintaining this routine has been one of the greatest challenges of the pandemic. With few opportunities to connect with and reflect one another, we've all started to fabricate different versions of reality. We each live in our own "bubble" or "pod" that insulates us from information that doesn't filter easily through our individual perceptions, relationships, and habits.
All of which throws the idea of working from home into question:
What does a "normal" remote job look like, anyway?
What's the template for a safe, successful, rewarding work-from-home career? How does remote work at Twitter compare to, say, working from home for a mom-and-pop store? How structured should a virtual job be, and how productive should people expect themselves to be? What are people actually doing when they work from home?
Employers think about these kinds of questions when considering how to manage their remote employees, as well as in determining when—or if—to reopen their offices. Indeed, it's not lawmakers or public health experts but CEOs, CFOs, managers, and human resources leaders who are the ones shaping the future of work.
To break through our own bubble and find out if working from home is truly here to stay, we decided to ask the people in charge. We spoke to dozens of employers about their thoughts on remote work, their experiences managing employees from a distance, and their plans (if they had any) for returning to shared physical work environments. Here's what we learned.
Employers love remote work
Employees have long clamored for the option to work from home. It's been one of the most sought-after and requested perks since remote work became possible. In a 2019 Buffer study, for instance, 99% of respondents said they "would like to work remotely at least some of the time for the rest of their careers."
Despite its popularity among workers, employers have historically been skeptical of working from home, fearing it could cause them to lose sight of and control over their workforces. And before the pandemic, there was little reason for them to try it. In that sense, the coronavirus has given many people what they wished for—a reason to work from home that the boss can't deny.
As it turns out, employers are now big proponents of working from home as well. In practice, in fact, they might like it even more than their employees do.
"I was never a fan of working from home," said Jacob J. Sapochnick, an immigration attorney and popular social media personality, "but when COVID-19 happened, we were forced to impose working remotely because it's the best alternative. I learned the pros of working remotely and it changed my mind completely."
Sapochnick believes remote work is "the future of working," and he's far from the only one.
Perhaps it's not surprising that résumé and job search experts saw the transition to remote work coming—even before the COVID-19 outbreak.
"The remote model has been growing incrementally over the past several years and surely was inevitable for many companies," said Magda Zurawska, HR Manager at ResumeLab. "The pandemic merely sped up the advent of telecommuting, where it becomes the status quo."
"As COVID-19 continues to wreak havoc, we are getting more adjusted to the thought remote work might become a more permanent solution," said Pete Sosnowski, VP and co-founder of Zety, an online résumé-building service. "The good thing is getting muscled into working remotely pretty much overnight showed us that we could pull it off, and we could do so successfully. For tech companies like ours, where nearly all activities take place in the digital environment, remote work might turn out to be the sweet spot.""I don't see my business going back to a work environment that existed prior to the pandemic." Had the coronavirus happened earlier, the shift to remote work might not have been possible. Many employers are relying on virtual collaboration and videoconferencing tools that didn't exist a decade ago.
Ashwin Sokke, co-founder of vegan beauty brand WOW Skin Science, told us that while his workforce has had "limited ability to collaborate" remotely, software has helped close the gap. At the same time, the pandemic has opened his "eyes to new ideas," leading him to consider "establishing a hybrid of both remote and in-office work."
"As months go by it is getting much easier to continue to work from our homes, which is raising many questions in our heads," he said. "As the situation stands presently, I don't see my business going back to a work environment that existed prior to the pandemic."
People who work from home tend to be more productive
Why are employers becoming believers in working from home? The simple answer is because it's good for business.
"I definitely support it," said David Weingot, owner of DMAC Security, on the switch to remote work. "First off, it is the only viable option we have right now in terms of keeping everyone safe. Second, if you do the math, it turns out to be the more cost-efficient option. And lastly, it boosts productivity for most employees. It's a win-win situation in many ways."
The numbers agree. A Stanford study tracking telecommuters and traditional workers showed a "productivity boost among the telecommuters equivalent to a full day's work"—about a 13% increase. Now that they've had no choice but to go remote, many employers are seeing similar results.
"In the monthly surveys we ran, nearly 80% of our staff reported increased or unimpacted productivity compared to when working from the office," said Sosnowski. "If remote work can bring similar or better results than in-house work while keeping our employees safe, we won't say 'no' to this."
Bradley Stevens, founder and CEO of LLC Formations, said that "the high productivity level and profits" his company has seen recently have led him to decide to institute remote working "even after COVID-19."
"Remote working has brought our business to new heights, even in the pandemic," he said. "So we are now making these changes permanent."
And there are plenty of other benefits to remote work
Beyond productivity, business leaders are finding countless reasons to let their employees work from home. For one, remote work means lower overhead expenses, such as costs related to real estate and equipment. You don't need to rent an office space or buy computers for your employees when your team works from home.
Employers also cite increased workforce retention (how many employees stay with the company) as well as better engagement—a measure of how much employees care about their work. Additionally, many of the people we spoke to mentioned how doing business virtually can improve recruiting and hiring, as employees no longer need to live near the company.
"For departments with the flexibility for remote work, it always makes sense to expand the candidate pool," said Kevin Lee, CEO of JourneyPure, an addiction treatment center with locations in Florida, Tennessee, and Kentucky. While JourneyPure has had to maintain some in-person staff for its clinics, the organization has recently developed telehealth solutions that enable hospital patients to connect with providers virtually. The solution is "working so well," said Lee, "that we may never return to the in-person model." After all, what counts is that patients are getting the help they need.
"If you can't trust someone to do their work, that's a problem, but it's unrelated to whether they are working at home or in the office," he said.
Together, the benefits of remote work for people and businesses may add up to smarter, more efficient practices.
"I'm a huge fan of remote operations," said Alex Baldwin, founder of PlumpWallet and part-time manager of nine. "I believe it's one of the best things a company can do. It forces you to fix all of the inefficiencies that are swept under the rug when working in the office."
By far, however, the number one reason we heard for going remote was to protect employees' physical and mental health.
"During a pandemic, where a potentially deadly virus can quickly spread throughout our team, enabling our team to work from home has become a top priority," said a representative of the Texas law firm Herrman & Herrman PLLC. "The safety of our team and clientele has always been our number one priority."
Lewis Keegan, founder of SkillScouter, was even more direct.
"Adding to people's burden by forcing them to work onsite when they are fearing not just for their lives but for the lives of their loved ones is rude, selfish, and disrespectful."
But working from home isn't for everyone
Not every business can make the switch to remote work, and not everyone is suited for working from home.
Jonathan Bass, CEO and owner of Whomhome.com and PTM Images, a leading manufacturer of home décor in North America, detailed the steps he's taken to continue in-person warehousing operations throughout the pandemic.
"To keep my employees safe and comfortable, I've set up a medical office in my factory," he said. "There is a medical professional available at all operating times, not only to assist with COVID-19 precautions but also with any other health concerns of all employees. Each employee who has shown any symptoms has been tested in our medical office. Additionally, we are providing employees with free and safe transportation to and from work. The vehicles are sanitized before and after employees get in and out. Temperature checks are performed at the beginning and end of each day. Sanitizing equipment is distributed all over the warehouse and masks are provided and mandatory for all employees. I believe we are taking all necessary precautions, which is proven by our zero virus case number."
Even so, Bass said he was "planning on moving away from a traditional office environment" for non-factory operations.
"I am planning to offer both options to my employees and have them decide individually, he said. "I don't see a reason to not be flexible and understand all my employees' needs and preferences."
Edgar Arroyo also runs a business in Mexico—SJD Taxi, which offers rides to and from Los Cabos Airport—and has also made the tough decision to continue doing in-person business during the pandemic.
"We have all returned to the workplace because we have a small team and can ensure we all take the necessary safety procedures to avoid transmission of any viruses," he said.
"Working remotely doesn't allow us to collaborate closely and bond with each other socially which is one of the main advantages we have as a small business with a close-knit team. It's important to us that everyone feels a sense of belonging as that improves employee satisfaction and productivity. I don't see a reason to not be flexible and understand all my employees' needs and preferences."

Meanwhile, other employers are finding themselves shifting back to the old model after going remote. Such is the case for EWR Digital, a marketing agency based in Houston, Texas.
"Some of our team members are starting to want to come back to the office," said Matt Bertram, the agency's CEO and SEO strategist. "I think they miss the camaraderie of working together in our office. Office environments encourage ad hoc team meals and group discussions which are very important for building and maintaining social ties between employees. Although these challenges can be overcome to some extent with virtual tools, they can't be overcome completely."
Ian Kelly, VP of Operations at NuLeaf Naturals, said his company is in a similar situation.
"We began working remotely in March like most offices due to the COVID-19 lockdown, and we made the decision to return to our offices in June," he explained. "By this point, we felt like there was enough information about how to prevent the spread of the virus and adapt our offices to be as safe as possible. Also, the reality of new product launches and projects just wouldn't be feasible with a work-from-home situation. Our creativity and coordination for these particular projects required people to be in the same room."
To make sure employees had a safe environment to work, NuLeaf staggered returns to the office, as well as employees' hours. Cubicles are further apart, high-touch common areas are out of order, teams are encouraged to "bubble as best as possible," and all meetings with vendors and suppliers are done remotely. Kelly said it isn't "the ideal scenario," but feels it's "still more collaborative than remote work."
Like Bass, however, both Bertram and Kelly envision a future where some employees work remotely some of the time.
"We are now much more prepared to go remote if need be, and we still have a couple employees who must remain remote for health or childcare reasons," said Kelly. "I anticipate this will be the norm at a lot of workplaces: a permanent combination of in person and remote work to be able to adapt more readily to employee needs."
"The solution may be to settle on a hybrid of remote and office working to allow working flexibility while preserving organizational culture," said Bertram.
"What are your plans for returning to the office—or not?" How employers answered the question:

"'Should we work from home permanently or not' is an ongoing conversation we love having at Offsyte, especially during our weekly happy hours. We were very used to working together in an office before the pandemic but now we've learned how to work effectively while being remote—we've got our remote working tools all figured out from Zoom to Slack, Trello, Notion, etc. That being said, there's a lot of ad-hoc brainstorming and hallway conversations that we miss. We've decided to go back to the office when it's safe to do so, but we will do a hybrid model where we can all work from home twice a week on the same days. That way we get to interact together when we're in the office but also have days where we don't need to commute and have more 'focus' time."
–Emma Guo, co-founder and CEO, Offsyte
"We changed our work model permanently. We will be working two days from home and three days in office for most of the year. On days of inclement weather we will also work remotely. We did not remain fully remote because we have substantial amounts of paperwork that would be too large to duplicate."
–Maria M. Barlow, The Barlow Law Firm LLC
"I do not see us returning to the office any time soon as the health of our team members is our priority during this pandemic. Moving forward, I think we will have a flexible working arrangement where our team members can either work from home, work remotely, or work in the office. Although we may set up a certain day wherein we can either meet in person or via Google Meet to do a weekly huddle."
–Patrick Garde, Co-Founder and Technical Director, ExaWeb
"We will not be returning to the offices until at least September of 2021. [We chose that date due to] the arrival and logistical distribution of the COVID-19 vaccine. Assuming that at least one of the Phase III trials successfully finishes and the vaccine becomes approved for general use, it'll still take at the minimum first half of the year to get administered to all, and that's also something that shouldn't be rushed."
–Magda Zurawska, HR Manager, ResumeLab
"The company isn't planning on going back to the office for at least another year. Collectively we decided to embrace remote operations. We felt if we didn't provide a definite date of return our team wouldn't fully commit to improving their workflow/communication. One year felt like a good number, long enough for the department to take it seriously. The company didn't want the employees to feel like they were on an extended vacation."
–Alex Baldwin, Founder, Plump Wallet
"Right now we're expecting this to be a largely permanent move, though the way we'll adapt in the future remains flexible. Firstly, we don't see ourselves mandating a return to the office, period. That doesn't mean we won't make it an option, however. We'd like to have an office space available for people to come in and work at scheduled hours, such as for intra-departmental collaboration or semi-annual business reviews. Other than that, the remote working model has suited us quite well."
–David Cusick, Chief Strategy Officer, House Method
Either way, WFH is probably here to stay
Regardless of whether they think working from home is a good idea or not, every business leader we spoke to acknowledged that they'll be depending on it in some form for the foreseeable future.
"Frankly, there's nothing I would love more than to return to work in the office, because I do not do well working remotely," said Nelson Sherwin, manager of PEO Companies.
"However, I'm not giving the go-ahead on that just yet. Rumor has it that the second wave is upon us, and I don't want anyone to become infected. I guess we're just going to keep going as we have been for the past six months. We're working from home, we're meeting on Zoom, we're doing all our tracking online. And we're staying safe—the best thing we can do.""Frankly, there's nothing I would love more than to return to work in the office."Where does this leave us? Here's the bottom line: Remote work is the only option many people have until there's a COVID-19 vaccine. If you're working from home now, expect to continue working from home indefinitely—maybe with one or two days in the office a week. Maybe.
While not everyone can or prefers to work from home, the setup offers a lot of benefits for employers and employees alike. And employers are doing their best to accommodate those who don't do well working remotely.
Wherever you find yourself in this historic time, remember that your well-being matters. Remember to take care of yourself, reach out to the people who matter to you, and live in line with your values.
And while you're stuck at home, why not use it as an opportunity to test-drive retirement? You may not have another chance for a while.
What are your thoughts about the future of work? Are you happy working from home, or do you miss the smell of your co-workers' reheated seafood? Share your WFH thoughts, opinions, or stories in the comments below.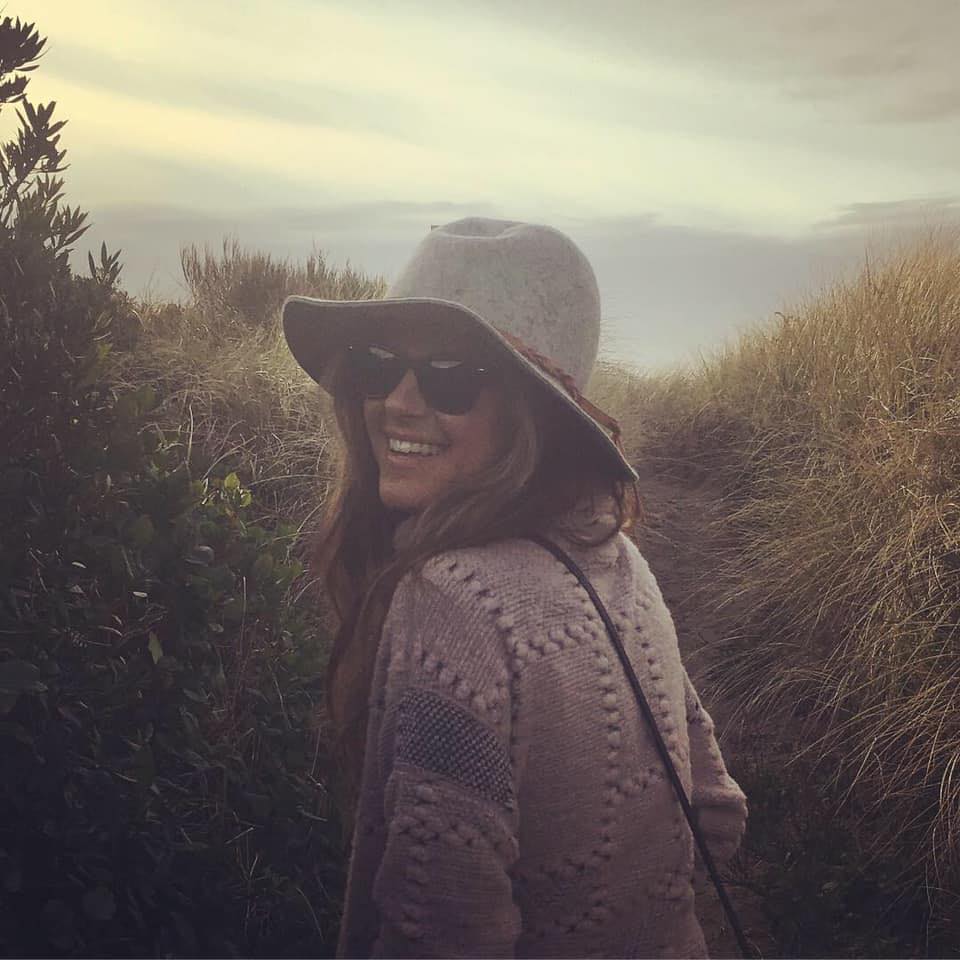 M
Melissa Goff
Melissa loves content, comedy, and all things West Coast. She is grateful to wake up every day with the chance to bring stories from unlikely sources to life and enable others to design and live the