Guest Posts
How these traveling house sitters saved over $50,000
Hey ya'all! I've always had an interest in house sitting. It seems so interesting to travel the world and live rent-free in some amazing homesteads. Some out there make a career out of it. Today, I have Brittnay who, along with her husband Jayden, house sit in some spectacular places in Europe. And, they save money while doing it.
We are Brittnay and Jayden, The Travelling House Sitters.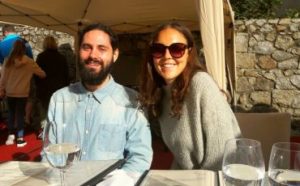 Meeting in the snowy Australian Alps three years ago we quickly discovered each other's passion for travel. After a two-year stint in London, we were quickly approaching deportation, so we made the jump across the pond to Dublin. Visas were easy, as were jobs; it was just the rental market that was the struggle. We were looking at a minimum of $1500 per month for a room in a share house. We had prior experience with house sitting in London; however, this time we stepped it up. We learned everything we could and even took animal first aid courses.
After several applications, we managed to land a "sit" (aka: "house sit"), for a full month. Three months later and four house sits complete, we managed to save over $5,500.
We pieced together some of our most memorable moments, and we'll use those to outline how we managed to save $5,500 - and, how you can do it too. You will also see that house sitting is not only about the savings; it's the locals you meet, the knowledge you gain and the relationships you build.
What is house sitting and how does it work?
If you're unfamiliar with the concept of house sitting, it is time to get acquainted. House sitting is essentially a win-win-win situation for the homeowner, animals and keen travelers. With house sitters, homeowners don't have to worry about putting their animals in a kennel or even think about the costs associated with animal boarding.
They can also rest assured that their home will be safe and maintained whilst away. The animals get to stay in their familiar and comfortable homes. Travelers get to live in a rent-free home and experience a new area.
But again, house sitting is not always about the monetary value.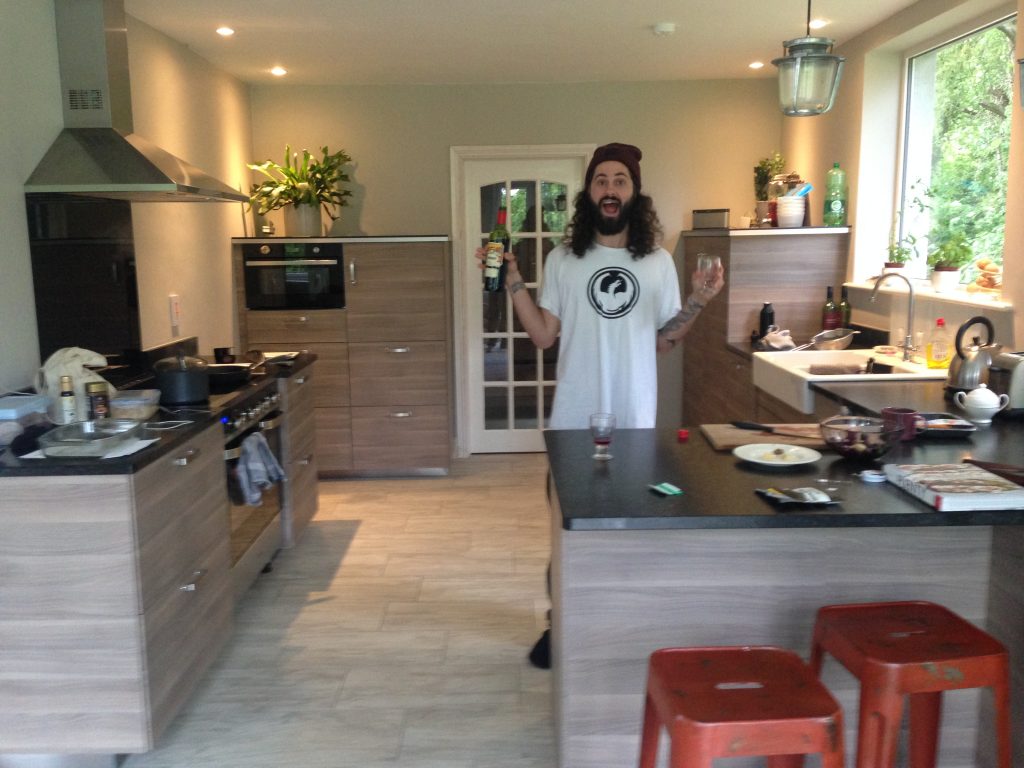 There are thousands of different sits in unique locations with different features, from horses to chicken even turtles. It allows you to get off the beaten tourist track and really get to know an area and become a part of the community.
Our house sitting experiences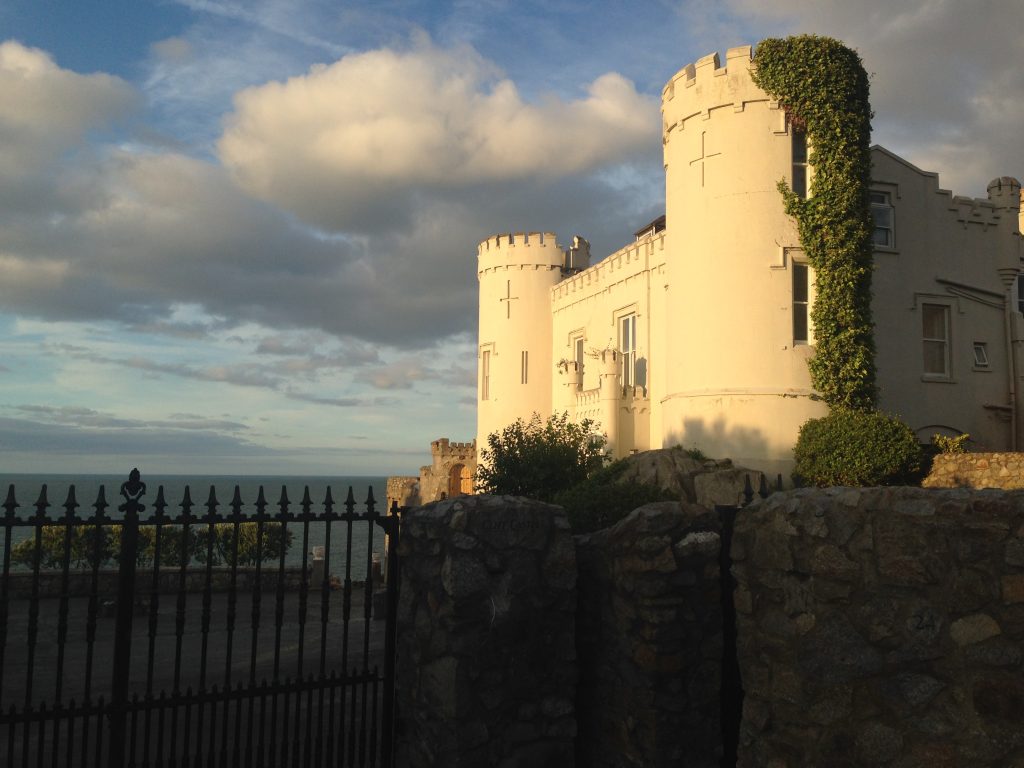 Our first house sit in Dublin was a short one. We were an hour west of Dublin in the absolute middle of nowhere and we loved it. After two years in London, it was just what we wanted. We were house-sitting for a Dutch couple who managed to create a beautiful Scandinavian inspired cottage in the Irish countryside. We were caring for two lovely Scottish terriers and two highly aggressive hens. After hearing screams one morning, Jay had attempted to revive the eggs much to the hen's disgust. They both had him cornered and were endlessly pecking at him. All I could do was laugh. Sooner than we liked we finished up this sit and headed back to Dublin.
Our next house sit was located in Killiney, a hideout for the rich and famous. It wasn't having Bono as a neighbor that came as a shock, but it was our homeowners who remembered - as they were leaving on their month-long trip - that there was a rather large turtle in the backyard. They asked us to google how to look after it.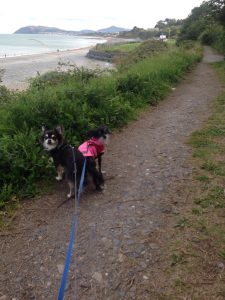 This house was magnificent. It had recently won Ireland's most beautiful home and we spent most of our time there in search of that giant turtle that was apparently allowed to roam free.
Another house sit was in the same suburb looking after two chihuahuas, one whippet and a Chinese crested (the hairless kind) dog. We were quite an eccentric crew and got some strange looks from passersby. This was a memorable house sit because we became good friends with the owner. We have since been invited to many families events and we even celebrated her birthday with her recently.
How to become a house sitter
Sign Up For House Sitting Sites
There is an abundance of sites that link up house sitters and homeowners, and the ones we used are listed below. Both are paid services and we were a little bit apprehensive at first; however, the costs were evened out after the first night of house sitting.
Trusted House Sitters, and Nomador
Getting A House Sitting Reference
Like everything these days, reviews and references are extremely important. Before any homeowner contacts you to be their house sitter, they will want to read reviews.
Pro Tip! Over the holiday period, demand usually outweighs supply so you will more than likely be able to pick up a house sit to build on your references.
Be Honest
Some homeowners will want to know why you want to house sit their house. Just be honest. If you want to house sit for free accommodation to save for a house, tell them. If you are traveling and need a place to settle for a while, tell them. If you live in a share house that doesn't allow pets and you just really miss animal interaction, tell them! You never know what will appeal to people.
Police Checks
Ensure you have an up to date & clean police record on hand. This could also push you towards the top of the pile and gives your homeowners some piece of mind.
Apply, apply, apply!
Start applying for house sits in the area you desire as soon as possible. Sometimes, you'll need to be quick and, nearly all the time, stand out from the crowd. Depending on the location some homeowners receive dozens of applications. Show the owners you have read their listing and understand their needs.
We aren't going to sugar coat it, it can be competitive. We use to check all the sites religiously. First thing in the morning, a few sneaky times at work then once in the evening. It can become a little addictive. We would advise learning as much as you can about the process of house sitting if you're interested. Your next house sit could a beachfront villa in Bali or in a small village in Austria overlooking the snowy mountains.
How we saved over $5000 house sitting
Rental Costs
Over the three months, the majority of the money we saved came from rent costs. According to average rental prices, we saved ourselves at least $1,450 per month. Over the three months, that amounts to $4350.
That wasn't all. We were also able to live in a location we could never dream of affording. With castles, stone harbors and beautiful beaches, Dalkey was a lovely area to live. We couldn't say we were surprised when we found out that Enya and Bono also lived there.
Transport
During one of our house sits we were given access to a bright yellow mini cooper. Having that car allowed us to explore the area. We were also able to actually save a fair chunk by cutting out public transport. The transport system is expensive and we were spending around $7 each a day.
A tank of gas would last two weeks and only cost $30. Previously our transport costs were $84 per week. At $15 per week for fuel, we managed to save $69 every week, adding up to a saving of around $276 that month.
Bills
Having no bills at the end of the month is a great feeling. We didn't have to budget for electricity, water, gas, phone or even internet bills.
As per our current bills at our rental property in Dublin, we would have saved around $100 per month. Over three months, we saved $300.
Household Goods
We noticed a large decrease in shopping bills while we were house sitting. All those small items such as shower cleaner, washing detergent, toilet cleaner and toilet paper start to add up. Another surprise was that we now enjoyed cooking at home. In London, we were used to dirty, pokey kitchens. However, access to a kitchen that a chef would envy reduced the meals that we purchased. This meant we were less likely to venture out to restaurants. This was saving us on average $80 per month.
As you can see, house sitting has provided us with an amazing connection to Ireland. We made good friendships and discovered places we would have never had the opportunity to see. We would recommend it to anyone who wants to save some money, who is up for an adventure or would just love an animal to snuggle up with in the evenings.
2020 update:
We (The Travelling House Sitters) have been house sitting for the past three years, and we have saved and estimated of $40,000+ whilst traveling the world. So far we have cared for animals in New Zealand, Australia, Thailand, Malaysia, Turkey, The UK, Ireland, France, Italy, Montenegro, the Caribbean and Greece!
Below we will outline the types of savings we experience along with some of our favorite house sits to date. If you stick around to the end we will include a bonus tip and getting started on your house sitting journey.
Rent
Rental costs are where we saved the majority of the money. Some people also use house sitting to rent or Airbnb their own home, this can allow you to have another income stream. Over the three years, we saved ourselves at least $40 000 in rent. We were shocked at this figure and were able to put it away for future travels and investments.
Another one of the advantages was that were able to live in homes we wouldn't otherwise be able to afford. This lifestyle gave us  the opportunity to live three luxurious home in the most expensive parts of Dublin, London & Rome. One of the areas we lived was a seaside village 20 minutes from Dublin, where Enya and Bono also reside.
Transport
Many of the house sits we have done have been close to city centers. Usually, this means most sights are within walking distance or we use public transportation. That means we haven't needed a car for a majority of this period.
We purchased a camper van while we were in Europe which allowed us to get to more rural house sits of longer durations. Having a van also meant we had somewhere to stay between house sits.
Bills
While house sitting, you don't have to worry about electricity, water, internet bills or phone bills coming in at the end of the month. We estimated this saved us around $50 a month, which adds up after three years. Note: some homeowners and hosts do ask you to contribute to the bills.
Holidays
If you're looking for a way to save money while on holiday, there's no better way than house sitting. It will also help you more quickly immerse yourself in local culture.
Eating out can get expensive fast, and cooking in isn't usually an option while staying at a hotel. However, on a house sitting holiday,  you've got full access to a kitchen. You can pop into any local grocery store or market to pick up anything you need, and then cook at home. This also means you get to try out all kinds of  yummy produce!
A Few of Our Favorite Sits!

Rome for A Month
With long, hot  days it can be hard to explore all the incredible sights of Rome. However a month long house sit was perfect. We were able to explore all the sights at a very leisurely pace. All the extra time also allowed to find the best pizzeria, gelato, bakeries and wine bars in our neighbourhood. Our pup, Ugo, enjoyed showing us all the incredible parks of Rome on our evening walks with him.
Bono As A Neighbor?
In Dublin, we cared for a elderly lab named Roxy. Her family lived in the gorgeous seaside town of Dalkey. Roxy only needed a small walk up and down the driveway each day. That left us lots of time to explore the incredible city of Dublin along with the beautiful beaches of Ireland (who knew their beaches would be so good?).
With its castles, beautiful harbours and beaches Dalkey was a lovely area to live. We weren't surprised when we learned that Bono and Enya lived around the corner!
The House Overlooking Finsbury Park in London
One Christmas and NYE was spent looking after a cute little kitten in London. The apartment had incredible views over Finsbury Park. It took us a while to win over Arya, the kitten, though. After a chat with her owner, we realised we were pronouncing her name wrong. After we corrected ourselves we got a lot more snuggles and attention from her, all with a stunning view.

Our top tip for getting started house sitting around the world? Build your references.
When your new to house sitting it can be difficult to prove to homeowners that you're safe and trustworthy. You can either hope that someone will take a chance on you, or you can look for alternative ways to grow your clientele.
What we find works best is looking at supply and demand. During the holiday season and over long weekends, you will see an influx of assignments or homes that need sitting. More than likely there will be more assignments than house sitters. Use this time to lock in a few assignments, make sure you get a reference from the homeowner to add to you profile.
The financial savings and rewards are one thing, however, that isn't what we enjoyed the most. We got into house sitting for monetary reasons but realised we enjoy interaction with animals just as much. At all of our house sits we were looking after animals. From elderly labs and turtles to chihuahuas & greyhounds at another home.
If saving tens of thousands of dollars and hanging out with all sorts of gorgeous pets sounds good to you, get in line. Due to the wonderful perks, house sitting is a competitive market, but we can help you  get established quickly! Learn to become a successful house sitter with our course.

If you're interested in following our journey around the world head over to our Instagram (we are off to care for a cat on a catamaran in the Carribean for the next 5 months!)
If you want to learn how to live like The Travelling House Sitters, take a look at their course!
Brittnay is a professional house sitter from Australia. She has lived in London for the past two years and recently moved to Dublin. She has visited over 21 countries in Europe and Africa in that time (including lots of cheese, wine & beaches). You can find all her adventures in housesitting and travels on The Travelling House Sitters.