How much does it cost to adopt a child?
No matter what route you take, connecting children with loving, adoptive homes is a beautiful thing and it doesn't have to deplete your savings account.
This site does not include all companies offering loan products or all available loan offer.
We really do live in a world where you can buy anything, including little humans. That sounds a bit crazy when you think about it in those terms. With 135,000 children that are adopted each year in the United States, you are looking at approximately 5 million dollars spent by hopeful families. No matter what route you take, connecting children with loving, adoptive homes is a beautiful thing and it doesn't have to deplete your savings account.
If you are considering adoption, your first question may be, "how much does it cost to adopt a child?" The quick answer is that it 100% depends on the path you take. If you think, "I cannot afford to adopt," you may be surprised to learn that there are options that are low-cost, or even free. Yes, you read that correctly.
Where do I go to start the adoption process?
When Amy and I decided to adopt, I jumped on Google and searched for answers to my one million questions. I thought it would be simple enough. I'd find an adoption agency, they would get our info and pair us with a beautiful baby, and then we would be a family. Bing, bang, boom!
Where do you go to start the adoption process? The first place to start is with yourself.
You need to truthfully answer these 3 questions:
Am I ready to adopt a child and start a family?
Do I meet the requirements to be an adoptive parent?
What is my budget for adoption expenses?
The answers to these questions will help you determine the best path for your adoption journey.
Am I ready to adopt a child and start a family?
It sounds easy enough, right? You feel like you have finally arrived at that point in your life where you are ready to embrace the wild adventure called parenthood.
Around 24% of Americans have considered or are currently considering adoption. While many people assume the number one reason to adopt is infertility issues, this study may surprise you.
Your reason to adopt is personal and if this is your heart's desire, do not let other people discourage you. Not everyone thinks fondly of adoption, even though many of the negative beliefs are more myth than reality.
I know that some prospective adoptive parents have run into issues with their older parents and grandparents accepting their choice to adopt.
Older generations tend to want to keep the bloodline alive. Times have changed and younger generations realize that some of the most important people in their lives are not related by blood. I disagree with the age-old saying "Blood is thicker than water."
I have friends who have supported me more than some of my blood relatives ever thought to. I even call my friend Randy "big brother" despite us having different parents. And, no, he doesn't spy on me. Thankfully, my life isn't a reality TV show.
It was easy for me to want to adopt a child because I knew I would love them exactly the same whether we shared blood or not. Sharing love is what matters most.
You will know if you're ready or not to adopt. It will be that gut feeling you can't let go of. I tend to follow my gut with most of my decisions and I only regret the time I ate foie gras. That's a decent record.
Imagine taking a child into your home. You feed them, bathe them, change stinky diapers, and forget what sleep is. You also get a lot of cuddles, high-pitched laughter, and the chance to be someone's hero. Your life is forever changed. If you still have a smile across your lips and joy fill your heart—do it.
It's also perfectly natural to have some worries. I feel that is a normal part of parenthood. You can't be a parent without worrying about something—or a million things, at times.
If you are adopting alongside your partner, then obviously you both need to be on board. Really take into consideration how this will affect your lives, especially if you already have children of your own. Use your heart, but also be logical and think things through.
Adoption isn't an overnight experience, so you can start the process and if it doesn't feel right, you can back out before bringing a child into your family.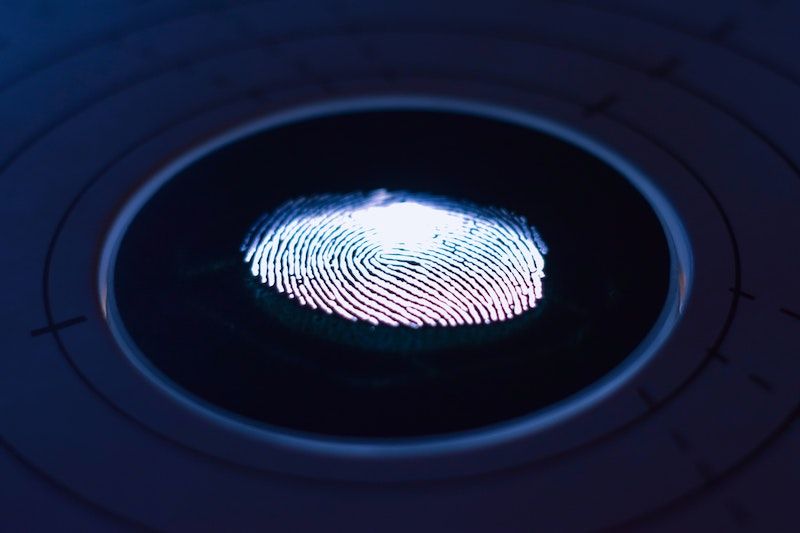 Do I meet the requirements to be an adoptive parent?
Just because you want to adopt a child, that desire does not alert the stork to drop a baby off at your doorstep. There are requirements involved in order to become an adoptive home.
Age
You must be 21 years of age or older for domestic and international adoptions. If you are worried about being too old to adopt, the U.S. does not have any age cutoffs, but there could be age cutoffs in other countries. If you select to do a private or independent adoption, the birth mother (or birth parents) will select the adoptive family by reading through family profiles which can include bios, photos, and even videos.
Medical Health
If you or your partner suffer from a history of chronic illness, or currently experiencing a serious illness, you must provide a letter from your primary care physician stating that you are able to parent and are physically stable. If there has been any history of substance abuse, that will also need proof of current stability.
Emotional Health
If you take medication for anxiety or depression, you really don't need to worry about anything. This is for people who have a mental illness that makes it emotionally impossible for them to properly care for a child. If you or your partner have had psychiatric issues, a professional statement will be required by a medical professional stating that you are a safe home for the child.
Child Abuse
Thankfully, this is one of the requirements. All household members over the age of 18 must go through a child abuse clearance process for every U.S. state. If it were up to me, I'd make the starting age 13 considering there are children with violent tendencies that should not be around other children.
Background Check
It is required for you to go through the process and be approved for an adoption home study. You can find the home study requirements for your state easily online. You must also clear both state and FBI background checks which does include taking your fingerprints. Be ready to divulge your life's story— the good, the bad, and the ugly. If you have criminal charges, this may prevent you from adopting.
Marital
When Amy and I were looking into using a private agency, some required us to be married. Thanks to COVID-19, our June 2020 wedding didn't happen. No worries! You can easily find options for adopting if you are not married, or even if you are a single-parent household. You will not have any issues adopting a child if you are an LGBTQIA couple. In this case, I suggest you avoid privately-owned religious agencies. Not a big surprise there. Another heads up is that some countries outside of the U.S. are still living in the dark ages and are far from progressive.
Financial
You will have to prove that you are financially stable enough to support a child. They will review your income and assets which includes proof of medical insurance. Depending on the path of your journey, you will also need money for service fees, legal fees, travel, and birth mother expenses.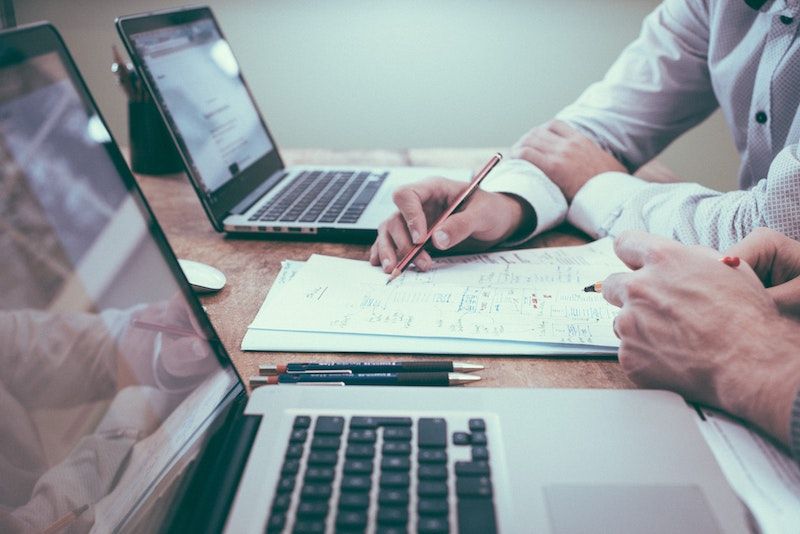 What is my budget for adoption expenses?
This is the burning question. How much does it cost to adopt a child? Do you have enough saved up?
Did you know that there are around 60% of Americans that will not consider adoption? The number one reason is the cost to adopt a child. Little do they know, you have financial options.
Remember when I talked about choosing your path? This is where you really need to pay attention.
If you are looking to adopt a newborn baby, the average cost is $43,000. Think that's a hard hit? It can climb even higher if you're looking to adopt a newborn in another country. For instance, it can cost $30,000 to adopt a child from Uganda. Sounds great until you realize that does not include travel expenses in addition to the cost of living in Uganda to foster the child for one year prior to the adoption.
Don't hit the brakes just yet! Considering the number one reason to adopt is to help out a child, if this is you, adopting out of foster care could be the best option.
A newborn that is initially placed in foster care will not become legally eligible to adopt until they are around 2-4 years of age. If you hope to adopt a newborn through foster care, you must first become a foster parent, and realize adoption is not guaranteed. It's taking a big gamble.
There are foster parents who get placed with a newborn, care for that child for 3+ years, only for the child to be reunited with the birth family. While that is a heart-wrenching scenario, there are other families who have been able to adopt the child they have raised since birth.
If you want to skip the gamble and are open to adopting a toddler or even an older child, you can complete a home study and get placed with an awesome kid that both you and the caseworker believes is the best fit. The cost to adopt a child from foster care is anywhere from around $1,000 to nothing at all. To top it off, you may even be eligible to receive financial support for the child after adoption with monthly stipends.
On the flip side, if you are wanting a newborn baby that is not associated with the foster care system, you will be taking one of two routes: independent adoption (through an attorney) or through an adoption agency.
Independent adoption
(Cost Range: $15,000 - $40,000) Typical fees include legal representation for yourself and the birth parent(s), the birth mother's medical expenses, and also fees for "advertising" yourself on websites and/or print ads to connect with a birth mother.
Agency
(Cost Range: $30,000 - $50,000) If you find the right agency, this can be an easier option since they do a lot of the leg work for you, including marketing you as an adoptive home. The amount you pay will cover the agency's fees, legal costs, professional services, the home study, and the birth mother's medical expenses. There are some scams out there, so you really need to protect yourself when selecting an agency and make sure to read the fine print with a magnifying glass. Make sure that what they say is covered in their rate is actually written in the contract.
Some families can also receive a refund from their adoption agency ranging from several hundred to several thousand dollars. How is this possible? Agencies typically quote on a worst-case scenario basis, so by the time the adoption is finalized and the final bill is complete, unused money for medical expenses will be given back to the adoptive family.
These Independent and Agency rates are the cost to adopt within the United States. The cost of international adoption is another story.
When I lived in Atlanta around 7 years ago, I was friends with a couple who had adopted several children from Russia. With each child, the cost was around $60,000. On top of that, they had to fly out to Russia and stay in the country for a full month until they could return back to the U.S. with each baby. This is not uncommon in other countries to stay in that country for a period of time. This family was able to work it out and international adoption was their chosen path.
I also know of another couple that tried to adopt from China. They paid for everything upfront, flew out to Beijing, and after 6 weeks they returned empty-handed and with $75,000 less in their bank account after adding the travel expenses. That isn't a typical story, but stories like this exist. Make sure to protect yourself as much as possible in the adoption process. There are a lot of factors to think about when choosing to adopt a child outside of the United States.
If you're thinking about adopting from foster care, my dear friends Leah and Amy just adopted the cutest little guy in the world.
They have been foster parents since 2013 and their son, Israel, was their 17th placement. Israel was born in 2017 and was placed with Leah and Amy at only 3 weeks old. He was legally adopted this year and they are an official, beautiful family.
Leah shared with me that, "when you love yourself and love your spouse, eventually you need someone else to share the love with. Adoption is a great place to start spreading the love. Why go into debt to adopt when America will pay you to do it through foster care?"
How to Pay for Adoption Costs
There are some strategies that can assist you with the cost to adopt a child. If you are an aspiring parent, these may be the options you've been looking for.
Employer Benefits for Adoption Assistance
Check to see if your employer provides any type of adoption assistance program. It's not terribly common, but if you're in the lucky 10%, you may be eligible for thousands of dollars of assistance. If you aren't as lucky, but still at an advantage, your company may include adoption as part of their parental leave policy. This will provide you time off to bond with your child which is priceless.
Adoption Tax Credits
The good news is that you can be eligible for a tax credit to assist with your adoption expenses. The adoption credit is up to $14,300 for qualified expenses for 2020. This is available for each adopted child whether it is public foster care, private domestic, or international adoption.
Adoption Grants
It is worth looking into an adoption grant, though they are hard to come by. It is easier to find a grant if you are considered a minority or belong to particular religious groups.
Adoption Disruption Insurance
Adoption is a significant expense. While it is not typical, adoption disruptions happen. A disruption is when the adoption process ends after you have the child at your home and before the adoption is legally finalized. At this point, you have already spent a significant amount of money and the child will leave your home.
This is the part of the process not everyone knows about. When you bring your baby home, your adoption professional or attorney will begin the process to petition for the adoption of the child. All legal forms will need to be signed and submitted to the court to be finalized. This is called the "Post Placement Period" and takes anywhere from 1-18 months to finalize the adoption. This is why the official adoption day is the time you can finally relax and rejoice knowing it's done. You're an official family!
Unfortunately, not all adoption professionals provide adoption disruption insurance. The few that do provide this option, do it as a "rollover" process. Your money will simply be "rolled over" to the new child you hope to adopt. While you aren't losing your money, it will be trapped with that adoption agency.
Another adoption is not always guaranteed. Remember, you have to be selected by the birth mother or birth parents. That can take as little as 6 months and as much as over 3 years. Strange but true, it depends on how marketable you are as an adoptive home.
I urge you to find an agency that provides a risk-sharing program. This type of insurance will refund most of the expenses back to you.
The Choice is Yours
Amy and I decided to adopt from foster care. For us, we did not need a newborn baby. Yes —we know—they are so cute and cuddly. They also keep you up all night long and are a bundle of bodily excrements.
I have no issue getting gross stuff on me—I have two dogs—but, I admit I am a bigger fan of babies that have a personality beyond a bobble head doll. I also really like to sleep through the night. If I don't get 8 hours of sleep, I turn into a zombie from The Walking Dead.
The big picture is that if you really want to bring a child into your family and love them as your own, by no means let the cost to adopt a child keep you from doing so. Find the path that works the best for you and then start your beautiful journey.