How my wife and I are flying to Glacier National Park for $11.20 each
Cheap flights are possible!
One of the things that my wife and I love to do is travel - me for the photo opportunities and my wife for the truly breathtaking scenery that this wonderful country has to offer.  But, we also committed to living a frugal lifestyle and retiring before I hit 36.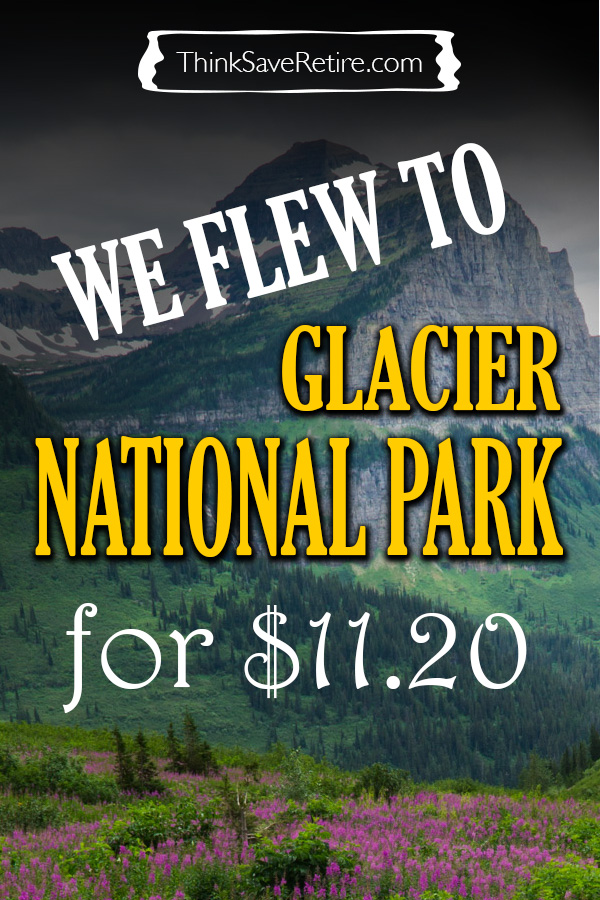 Traveling costs money, so how do we mesh together our desire to travel with our steadfast resolve to achieve financial independence and quit the rat race in 7 years?
By traveling to places like Glacier National Park for the cost of tax and fees: $11.20 each.
How did my wife and I essentially find free tickets to Montana this year?  By using a very simple but effective technique that anyone - and I do mean anyone - can use.  In fact, I may have written about it already on this blog.
This technique involves using the magic of credit cards and their point systems to your advantage.
The not-so-gory details: My wife signed up for two Southwest Rapid Rewards cards - the Plus and the Premiere.  Spend $2000 in three months and receive 50,000 bonus points on each card (for a total of 100,000 points).  Earn another 10,000 points on your own with regular spending between the two cards and receive a Southwest companion pass for the rest of the year as well as the following year, and the companion pass is where the real value lies with this deal.
What is a companion pass?  A companion pass allows a passenger to fly for free (minus taxes or fees) on any Southwest flight as long as that person flies with the person who earned the companion pass.  If the person who earned the companion pass pays for their airline ticket with points, that essentially doubles the value of the companion pass.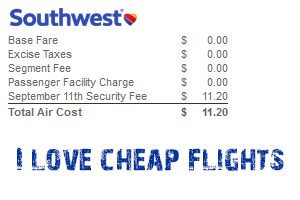 Here is what we did:
1.  We signed up for the Rapid Rewards Plus and Premiere Cards.
2.  We spent $2,000 on each card in the first three months and accumulated more than 100,000 combined points on the cards.
3.  We accumulated the additional 10,000 points through regular spending between the two cards to reach the 110,000-point threshold to get the Southwest companion pass for the rest of 2015 as well as 2016.
4.  My wife booked her flight to Spokane, WA (a couple hours from Glacier National Park) using 19,730 credit card points and paid regular airport fees amounting to $11.20.
5.  We booked my companion pass for free and paid regular airport fees amounting to $11.20.
And bingo, both my wife and I fly up to Glacier National Park for $11.20 each.
A tip: With this particular deal, it is much more beneficial to achieve the companion pass as early in the year as possible as to maximize its availability for that year.  For example, it would suck to get your companion pass in November, then only get to use it for December of that same year - along with the following year.  Instead, it would be more wise to wait until January to accumulate your 110,000 points on that card.  That way, the companion pass can be used for the remainder of that entire year as well as the following year.
Another tip: Get both the Rapid Rewards Plus AND Premiere cards to greatly expand your point-getting potential (to epic proportions!).  With only one of the cards, your maximum point bonus is 50,000 after spending $2000 in three months, but with both cards combined and spending $4000 between them, your point bonus increase to 100,000, making the companion pass a cinch to achieve.
Oh, one more tip: Do not overspend for the sake of point accumulation.  For this deal to be most effective to your ability to travel without screwing up your finances, only spend what you would ordinarily have spent on these cards.  Plan accordingly and use your credit cards to their maximum potential.  Believe it or not, there is a technique for doing just this.
Towards the end of 2016, I will probably get another set of these cards and we will repeat this process over again, setting us up for another couple years of extremely cheap flights to anywhere that Southwest flies.
Do you have a technique to travel on the cheap?  What do you do to keep travel costs to a minimum?