How to use Wordpress to hide your affiliate links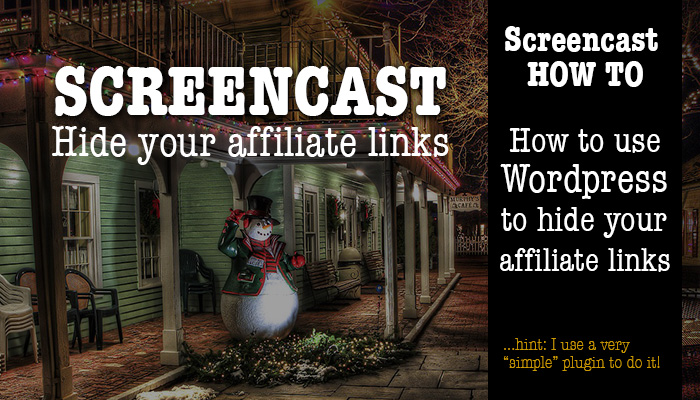 Affiliate links can be long and difficult to manage, especially if they are prone to changing over the course of time. In this video screencast, I will demonstrate how I use Wordpress and a simple plugin to help manage my links.
But first, why bother hiding affiliate links? First and foremost, affiliate links can contain somewhat sensitive information (like usernames) that you may not want to publicize. Other times, these links are quite long and you'd rather not display a link of that size. And other times, you may truly want to obscure the fact that the link is an affiliate link.
Also, if you have a link that might change a lot, using this Wordpress plugin to help you manage those changing links can save you a bunch of administration and maintenance time.