Reviews
HubSpot Review (2020): After almost a decade, here's my personal and professional opinion
You may know HubSpot as a marketing and sales tool for entrepreneurs and businesses, but it's so much more than that.
If I were to talk to any small business owner today about what digital marketing tools they should use, I would tell them to start with HubSpot. From professional experience, it's the most marketer-friendly automation/CRM (customer relationship management) tool I've used. I also understand that for mid-sized businesses and beyond it lacks some of the technical flexibility you might need.
Before I used it daily for work, I was a BIG fan of HubSpot's resources. In short, they basically invented the term "Inbound Marketing" or, at least, they took the strongest stance in the philosophy.
What's included in a HubSpot plan?

HubSpot has multiple tiers and plans. These options range from a free CRM with a few tools, to a full-fledged enterprise suite which allows you to run everything from email marketing, to social media, website hosting, and even sales customer service communications and operations. Check out their different pricing and plans here.
In addition—and more importantly for those of us who aren't running a small business or entrepreneurial empire—they have countless resources that make being a digital content producer, or just a regular old blogger, easier and more effective. These resources include:
Guides and Ebooks for everything you could think of: writing an email, coming up with a brand, basic and advanced SEO best practices
Writing templates for blogs, social posts, infographics, guides and more
Calendar templates for planning and scheduling social media posts, blog editorial efforts, and all other types of content.
Free courses via HubSpot Academy to learn strategies and get certified in certain skill sets (in case you want to gain clients for your online business)
And, obviously, their blog
HubSpot features that I loved using:

A few years/jobs ago I used HubSpot to build a startup's marketing from the ground up. What started as a simple tool we used to start our blog and post on social media turned quickly into our website hosting system (using HubSpot's COS). This had some major advantages I'll list below but, most of all, it kept things super simple to have everything related to our digital marketing in one, easy-to-use place. And I didn't need to have any coding skills—even though I do know enough HTML to be dangerous!
Here are a few of HubSpot's tools that stick out in my mind to this day:

#1: Social Media Scheduling and Tracking:
Publishing on social media was extremely easy with HubSpot, and monitoring comments was great too. I used their tool to publish and monitor multiple Facebook, Twitter, and Linkedin accounts but they also have Instagram and maybe more.
Being able to engage from multiple accounts was easy enough but not always apparent if you weren't paying close attention.
My favorite thing about using HubSpot for social media was the fact that since we used HubSpot to store our assets and host our website we could track everything by campaign and I could get segmented reports about how social posts performed by topic or URL.
I haven't found another tool that did this as easily or seamlessly as HubSpot but if anyone knows of one please share it in the comments.
#2: Website CMS aka HubSpot COS:
I realize that I might get some side-eye from the people out there who actually build legit amazing websites... BUT for someone like me who just really needed a simple way to create new pages, drag and drop design elements and get their hands a little dirty in some HTML code, HubSpot was awesome!
#3: Reporting + Lists and segmentation:
Because we hosted our website in HubSpot, we were able to track a ridiculous amount of our funnel down to each web page without the help of a Google Analytics wizard or a developer.
On each page level I could see source traffic, form conversions, banner clicks and leads generated. This is a game-changer when evaluating which content is performing well and it allowed us to segment our analytics by blog author, for example.
I could create list reports of all the leads who discovered us via the blog and which blogs they found us from.
HubSpot Features I didn't care for:

As with any tool, there are strengths and weaknesses. For the most part, I was able to stick to the tools I enjoyed using and could get the most results out of my efforts, but, as they say, every rose has it's thorns.
Here are a few of HubSpot's tools that didn't impress me much:

Email "workflows"
First a quick disclaimer: The thing I dislike the most about being in the world of content is email marketing. More than any friendly newsletter or announcement, I have a strong, deep aversion to drip/automated emails.
I found HubSpot's email workflows tool to be much harder to use than other marketing automation platforms I've used in the past. The ability to skip emails in each cadence based on logic was clunkier than other platforms and it took much longer to build.
Lead scoring
Does anyone even use lead scoring anymore? I didn't find it that valuable and mostly found that HubSpot often inflated scores for leads.
The predictive lead scoring didn't really predict anything and we ended up having to manually come up with this data in spreadsheets. This issue may have been isolated to our sales cycle, but it's still something worth noting.
How difficult is it to set HubSpot up?
Getting set up in HubSpot wasn't difficult at the start.  I won't lie, though, it does take some heavy technical support if you plan on migrating a full website onto their COS. The website migration took about a month, but that also involved a few page redesigns with a web designer/developer.
Top Takeaways:
HubSpot is a great tool for startups or small businesses who want to elevate their marketing… and it's also a reliable resource for bloggers and content enthusiasts who want to kill it in online marketing.
If you feel the need to improve your skills in all things digital, be sure to check out their free resources and courses—they even feature thought leaders outside their organization like Rand Fishkin and Sujan Patel!
My favorite tools and capabilities I used HubSpot for include social media management, website management, and reporting/audience list segmentation.
Some of the shortcomings HubSpot could make better were email marketing and lead scoring.
Want to know more about HubSpot? Leave me a comment.

If you have questions or what to share an experience you had with HubSpot, comment below. I can share what I know from my experience using their tools to do digital marketing for a startup as well as my favorite resources for how I keep my blogging skills up-to-date.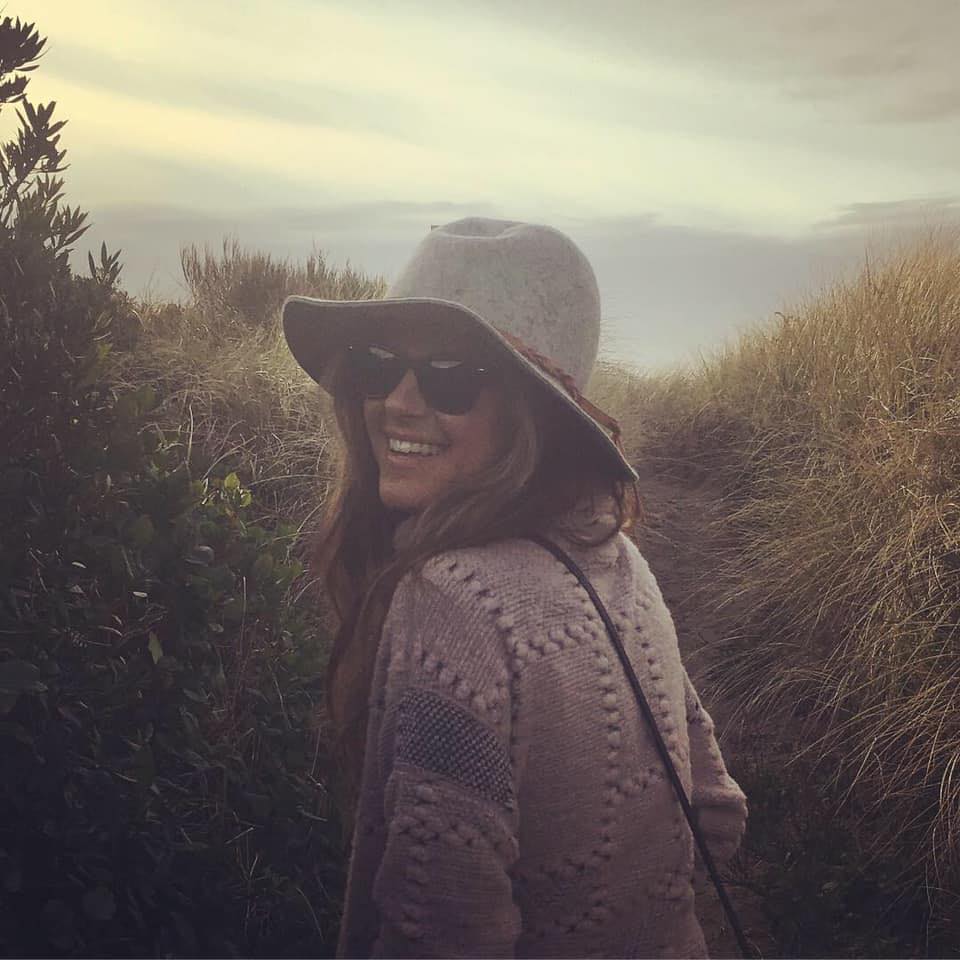 M
Melissa Goff
Melissa loves content, comedy, and all things West Coast. She is grateful to wake up every day with the chance to bring stories from unlikely sources to life and enable others to design and live the