Money Mozart guest post: Writing Your Retirement Letter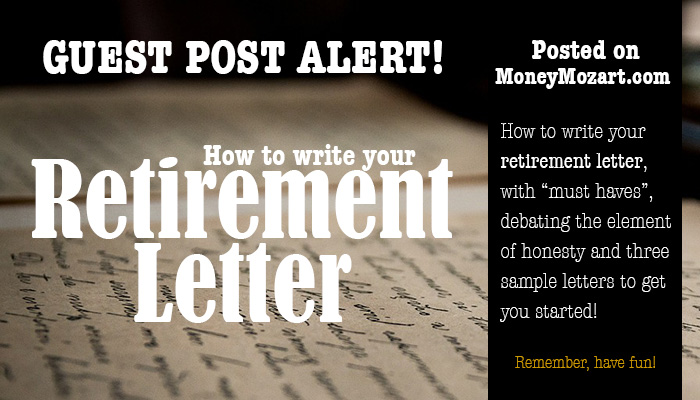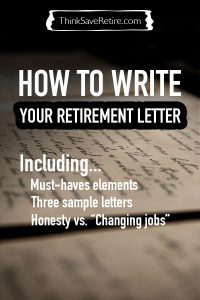 Happy Thursday everyone! I have a treat for you fine people! Today I come to you with a guest post I wrote for the wonderful Money Mozart blog about how to write your retirement letter, a process that may seem easy and straightforward but, in reality, takes some serious guts to pull off.
For example, do you tell your boss that you're retiring, or simply "leaving your job"? Do you leave the door open for future work or walk out like you'll never speak to any of those people ever again? Will you be professional or go out with a bang, like my fictitious resignation letter?
I talk about all these things, along with the crucial elements that should be included in your letter. Also, I offer up three sample letters to get you started with writing own. This was a fun guest post to write.
Remember, have fun with your letter. It truly is your mission accomplished statement.