My review of SEO Audit Guide, a side hustle pursuit!
SEO Audit Guide may be your best resource to establish your own Search Engine Optimization business. It is easy to follow and quick to understand.
SEO Audit Guide may be your best resource to establish your very own Search Engine Optimization business. But, it's not just any old business. You're auditing, not simply doing. It's a service that almost everyone who operates a website needs.
For the record, Claudia and her husband - who operate SEO Audit Guide - already run a successful personal finance blog at TwoCupHouse.com, so they obviously know how search engine optimization works and how to get the most out of it. I'm anxious to review this one!
Note: These are NOT affiliate links. I receive absolutely no compensation in any way for this review of SEO Audit Guide. However, I am providing this review because I truly recognize how useful this service is, and its side hustle potential is nearly limitless.
What is SEO Audit Guide?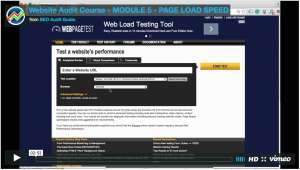 SEO Audit Guide is a step-by-step tool that describes the process of conducting an SEO audit. The idea behind it is simple: A business hires you to perform an SEO audit of their website. By using these tools, you can quickly and easily analyze how easy it is for your client's customers to find their website. Money in the bank - for them and you.
This course is run 100% online. It is broken up into separate video modules that can be viewed (and reviewed) at your leisure. It's seriously easy to follow. Claudia shows the tools necessary to perform each step of the audit and demonstrates their use.
SEO Audit Guide is broken up into two packages. Package 1 is for those who want to start an SEO auditing business and is the most complete option. Naturally, it is also more expensive. Package 2 is designed to show you how to audit your own website using many of these same tools. However, additional resources like sample templates to provide to your clients won't be available. More about these packages and pricing is available here.
What I like about SEO Audit Guide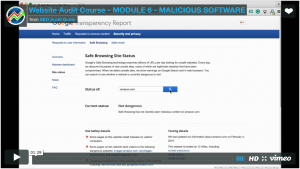 It's super easy. The videos for each module literally show you exactly where to point and click to perform each step of the audit. These are recorded in screencast format with voiceover audio, making it a simple process to follow along. Each video is straightforward and to the point - entirely free of clutter.
And really, that is what search engine optimization is all about.
You'll learn how to verify elements of a website like integration with Google Analytics, navigational structure, schema markup, page load speed and sitemaps. The course teaches how to test for malicious content and error codes that may exist beneath the surface.
You also get tips and techniques for presenting the audit to your client, along with sample template files that can be easily modified and used to display the audit results. It's all done for you. All you need to do is find some clients and perform the audit.
As you'll learn in the course, auditors often charge more than $100 / hour for these kinds of audits. There are a number of ways to start your SEO auditing business, and Claudia talks about your options in the last module. Nothing is left to your imagination. If it's relevant, it is covered in this course, and I appreciate that. My time, like yours, is valuable.
If you're looking for a side hustle, give this one a shot!