How NOT to make money blogging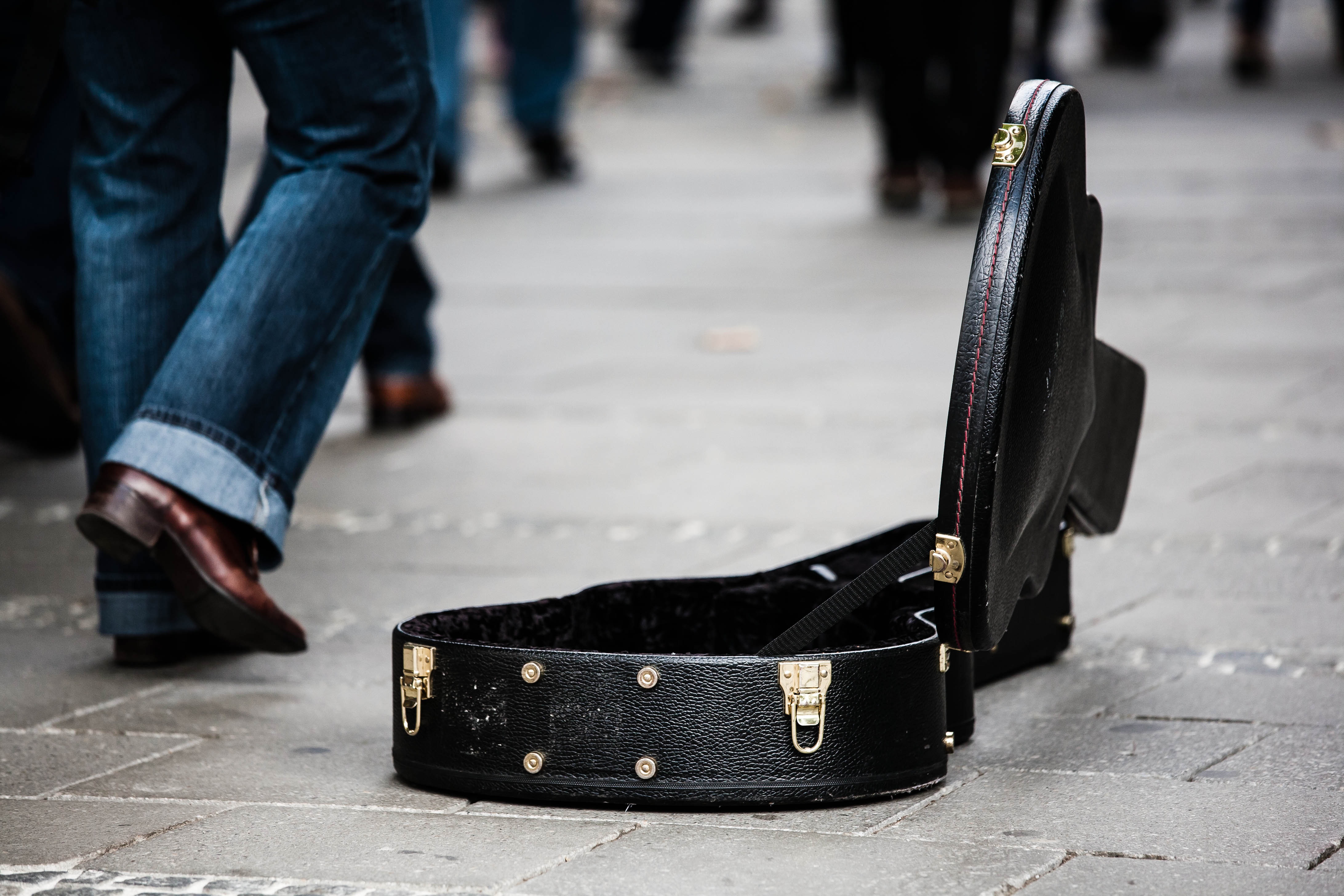 Most bloggers are fighting a losing battle. We put in countless hours but usually have very little to show for it financially. There are stories of bloggers making tens or even hundreds of thousands of dollars a month, but those are exceptions. Most bloggers, myself included, spend more on their blog than they make back. Why are we so bad at making money?
I launched Keep Thrifty in January of 2016 to document my family's journey to complete debt freedom. Over time, I've shifted focus to helping others be smarter about their money so they can focus on the things that are more important.
I didn't start with a plan to make enough blogging to turn it into a full-time job. But I also figured I'd at least be making a few bucks by the time I was a year and a half in.
I was wrong - I suck at making money blogging.
Since launch, I haven't had a single month "in the black".
All told, I've put in more than a thousand hours of writing, editing, designing, and responding to comments, emails, and tweets.
For all that time spent, I also dropped $2,200 more than I earned.
By contrast, if I'd put my hours into a side-hustle as a minimum-wage burger flipper at a fast food restaurant, I'd have earned $7,500 in the same time period.
I'd be way ahead - a difference of almost $10,000.
Why I Don't Make Squat With My Blog
My inability to get people to pay me isn't just a recent phenomenon.
When I was a kid, we'd get "volunteered" for school fundraisers where we were expected go door-to-door, pestering our neighbors to see what crap we could guilt them into buying out of a catalog.
Won't they think of the children?
How could I knock on someone's door and push them to buy exotic cheeses and fancy sausages if I knew I'd never be willing to spend my own money on that stuff myself?
I hated the process and I was terrible at it. I couldn't do it because I didn't believe in the products or the process.
It's the same reason I've struggled so much with the most common methods for monetizing a blog: ads, sponsored posts, and affiliate links.
For me to put these on my site, I'd need to believe in the products and services behind them. I'd need to use them myself and believe there's enough value for my readers.
I've tried and failed. Most of the $75 I made off of Amazon affiliate links came from products I didn't even link to. Amazon just paid me for getting people to their site.
I struggled to identify affiliate links that made sense for myself and my readers.
What I realized is that most of the things worth recommending don't offer sponsored posts or affiliate links.
The best products usually don't need to spend much money on advertising - their fans will spread the word for free.
For bloggers that only advertise the things they personally use, our financial upside is limited. We might cover your costs or a bit more, but most are going to fall well short of minimum wage.
So what are our options?
Option 1: Ditch our integrity and chase the dollars. Write content that gets people to our sites (regardless of whether it provides the readers actual value). Fill our sites with ads and links for any product that will pay us. We've fully flipped who we're providing value to - we're no longer looking to help our readers - we're looking to serve the advertisers alone.
Option 2: Suck it up and accept that blogging isn't a legitimate side hustle - we'll never make money from this.
Personally, I can't seriously consider number one as an option. I couldn't look in the mirror if my latest contribution was the internet's ten-thousandth affiliate-link laden article teaching people how to launch a blog on Bluehost.
On the other hand, option number two is bullshit. Here's why:
As a society, we believe in the exchange of money for value.
We pay for education - whether it's a formalized degree or online courses
We pay for inspiration - whether from a good book or a live event
We pay for entertainment - whether it's a Netflix subscription or tickets to a concert
If a blog provides enough education, inspiration or entertainment, its readers are getting value - value that's worth paying for.
But there's a big thing that stands in most bloggers' way when it comes to getting paid by our readers:
We don't believe enough in our own product to ask.
Get Over Your Doubts
This was my problem until very recently.
Many call it Impostor Syndrome, but that's just a fancy term for "shitty self-confidence".
My readership is constantly growing and I have a solid group of subscribers to my email list. I've gotten my share of features on Rockstar Finance, Simplicity Voices, and other sites. I shouldn't have had a problem with this.
But I couldn't convince myself that my writing was inspiring enough, educational enough, or entertaining enough to be worth someone's hard-earned dollars.
You'll often hear advice for new businesses and blogs to offer their stuff for free to build credibility and then charge for it later. That's great, but how do you know when you're there? So many of us struggle to see the value in our own work.
So here's some guidance:
When you get tweets that someone laughed at your post and shared it with their spouse, you're providing value.
When you get comments on articles that you helped someone learn something, you're providing value.
When you get thank-you emails for inspiring someone to make a change, you're providing value.
You have to look for the signals and you have to be willing to listen to them.
When you start to see them, it's time to get over your self-doubt. It's time to believe that you've provided enough value and to start asking in return.
How to Ask For Money
I've been itching to push beyond my comfort zone - the peaceful little world in which I can pretend I provide value without ever really putting it to the test and getting an answer.
If I never ask to get paid for my work, I'll struggle to know if Keep Thrifty is making the impact I hope for. Eventually, I'd convince myself it isn't - that the cost isn't worth it - and shut everything down.
Instead, I'm going to take a leap and ask for money.
With traditional methods (ads, etc) outside my comfort zone, I knew I had to find another option for covering my costs at Keep Thrifty.
So, I created a Patreon page.
Patreon is a platform that helps creators (writers, YouTubers, podcasters, musicians, and artists) ask for financial support from the people that enjoy their works.
The model is a lot like the Public Radio and Public Television model, but alas - without the federal funding.
I provide my content on Keep Thrifty free to the world. Readers who like what I'm putting out there and want to see me keep going can become patrons and sponsor me with a monthly contribution.
While contributions are completely optional, they do have rewards associated - access to private feeds, one-on-one chats, behind-the-scenes looks, etc.
The whole process of setting things up is simple and the guys at Patreon do a great job guiding you through.
The technical steps to this process are easy. The mental steps are not.
Asking for money takes believing in yourself. It takes going outside your comfort zone - being raw and vulnerable. For me, this included getting on camera on my Patreon page to make my case.
It's not easy, but it's worth it. There's a lot I can gain from taking the risk.
I know I'll get a better sense of the value that Keep Thrifty is providing to the personal finance blogosphere. I know I'll grow as a person - building confidence in myself and getting comfortable putting myself out there.
Financially, I might even cover my costs or somehow make more than a burger flipper.
If not, I think I saw that our local McDonald's is hiring…
Now it's your turn: Do you have faith in the value you're providing? Are you ready to put it to the test by asking to get paid for what you do? Have you asked to get paid for something you weren't a "pro" in?
Chris writes at Keep Thrifty, a site dedicated to helping people get smarter with their money so they can focus on things that are more important. He's currently on a one-year mini-retirement, spending time with his wife and kids, adding features to his personal finance web app (Thrifty), and working on getting outside his comfort zone. As of publication, Chris's experiment with Patreon is bringing home a whole $1/month (Thanks Mom!). You can find out where he's at now and maybe even help out by taking a peek at his Patreon page.