PocketGuard Review: Gain Control Over Your Finances With This Free Money Management App
In the context of a fast-paced daily life with lots of responsibilities, it's easy to feel overwhelmed and lose sight of the big picture of our finances.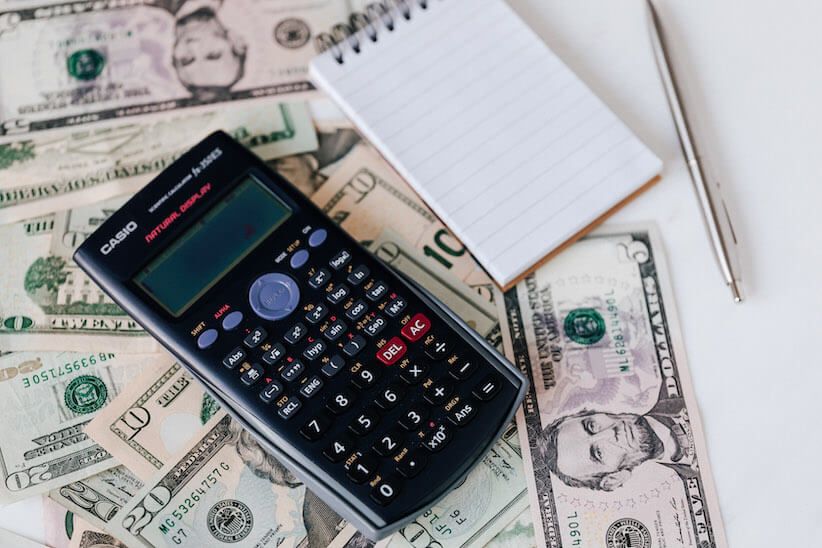 Our financial lives can be complicated. Most of us have multiple bank accounts and multiple credit cards. Bills may be paid by auto-transfer, check, credit card, or cash. Income may make its way to your accounts in multiple different ways, especially if you have a side hustle. There are a lot of moving parts.
In the context of a fast-paced daily life with lots of responsibilities, it's easy to feel overwhelmed and lose sight of the big picture of our finances. Overwhelm can easily turn into chaos that wrecks your finances.
Fortunately, there are a number of apps that have been created to help with budgeting and other financial management tasks, and one of those apps is PocketGuard. If you'd like to have more confidence in your own money management and regain control of your money, PocketGuard can help, and you'll learn all about the app in this PocketGuard review.
What is PocketGuard?
What are some of the challenges that you face in your daily life in terms of managing your money? Do you know how much disposable income you have available or do you make purchases and hope that you'll have enough to cover your bills and other obligations?
PocketGuard is a budgeting app that allows you to:
See how much money you'll have left after paying your bills
See how much you're spending in different budget categories
Set spending limits that help you to cut back where needed
Establish goals for saving or paying off debt
Work those goals into your budget
It's available for Android and iOS, or you can log in to the website to view your dashboard. The app will help you know how much money you can safely spend by increasing your awareness of your own financial situation. While there are a lot of budgeting and financial management apps out there, PocketGuard stands out for its ease of use.When you create your free account, you'll link your financial accounts like checking and savings accounts, as well as credit cards. Be sure to link all of your accounts so PocketGuard can get the complete view of your finances, otherwise its functionality and usefulness will be limited.
Once PocketGuard has access to view your accounts, the app will get to work by automatically analyzing and categorizing the money flowing in and out of your accounts. It will notice recurring income (like your paycheck) and expenses (like your regular bills), as well as one-off spending. PocketGuard creates your budget based on your actual income and spending.
You'll have the ability to double-check PocketGuard's conclusions to be sure that it's properly tracking your income and bills, but for the most part, PocketGuard's algorithm is very smart and it's a hands-free way to see what money is flowing in and out.
PocketGuard can help you to know if you can afford a purchase or if it would put too much strain on your finances. It can also help by allowing you to create goals that will be factored into your budget (like saving $100 every month, for example).
The purpose of PocketGuard is to help you gain more clarity in the way you see your finances while requiring a minimal amount of time or effort on your part.
You won't need to wonder if you can afford to splurge on that new pair of shoes or a new gadget. You'll know exactly how much you can afford because PocketGuard shows how much you have left after your bills and goals for the month.
Pricing for PocketGuard Plus
PocketGuard is a free app, but like many other budgeting and finance apps, there are some additional features that you can get by paying for an optional upgrade. PocketGuard Plus costs $3.99 per month or $34.99 for an annual subscription.
While the basic features are included in the free app, there are some features that are limited to PocketGuard Plus that might be essential to you, depending on your own situation. We'll look at the features of the app throughout this article, but we wanted to mention the limitations of the free account here so you can keep that in mind as you continue reading. Some of the Plus features include:
Create your own categories (rather than relying on the categories automatically created for you)
Change the date of transactions
Export transaction data
Create as many goals and categories as you wish
Track cash (both income and expenses)
Manage ATM deposits and withdrawals
Split transactions into multiple categories
While all of those features can be useful, the ability to track cash income and expenses may be the most critical for some users. Unless you operate completely cashless, you won't be able to get the full picture of your spending by tracking only your checking account and credit cards. Even small cash transactions, like $5 for a cup of coffee, add up throughout the course of the month. If your budget and expense tracking is ignoring those transactions, you don't have the full picture. Keep this in mind because it may mean that you'll need to pay for the Plus subscription in order to use PocketGuard effectively.
Features
Let's take a more detailed look at what PocketGuard does and how it can benefit you. We won't be able to cover all of the features here, but these features are the most significant ones that make PocketGuard worthy of your attention.
"In My Pocket"
In the Newbie's Guide to PocketGuard, PocketGuard refers to "In My Pocket" as the "jewel" of the app. This feature will show how much you have left after paying your bills, other budget categories, and meeting your savings goals.
By giving PocketGuard access to view your financial accounts, you'll enable its algorithm to analyze the money coming into and going out of your accounts. It will categorize and calculate everything, and then you'll be able to see the "In My Pocket" amount at any time.
In My Pocket = Estimated income - Upcoming bills - Goals - Spending & Budgets
The next time you're shopping and you need to decide if you safely make a purchase, you can check PocketGuard to see your current "In My Pocket" amount to make an educated decision. Rather than guessing, spending on impulse, or feeling needlessly guilty for spending money that you have, you can use the "In My Pocket" calculation to help you make responsible decisions.
Transactions
PocketGuard will pull all of the transactions from your financial accounts into the app. When you first create your account, the app will go back and retrieve historical data. Going forward, these transactions will show up in PocketGuard shortly after they post to your financial accounts.
You can view all of your transactions within PocketGuard. Each transaction will be automatically categorized according to the merchant. PocketGuard does a pretty good job of getting transactions into the right category, but this is something that you'll definitely want to check for accuracy. If you see a transaction that is incorrectly categorized, you can select the transaction and manually change the category.
This may sound like an insignificant feature, but if you have PocketGuard linked to multiple financial accounts, it can be really helpful to have a single dashboard where you can view all of these transactions together.
Tracking your expenses is one of the most effective ways to gain control over your finances. If you haven't been tracking your spending, you might be shocked by the details you find when you see where your money is really going. PocketGuard provides a mostly automated way of accomplishing this, plus it will neatly categorize and add up the expenses for you.
Keep in mind that the free version PocketGuard will not allow you to track cash transactions. With PocketGuard Plus, you'll be able to easily add your cash transactions, but with the free app, those transactions will be left out of the picture.
Spending Pie Chart
PocketGuard will create a handy pie chart that visually displays the way you've spent money in the past month. With the help of the pie chart, you can quickly and easily see which categories are accounting for the biggest percentages of your spending. You might immediately notice a few categories that are surprisingly high, and this can be a great way to identify the areas where you need to cut back.
Spending Limits
The ways the PocketGuard helps you to track your spending can be helpful, but in order to make a difference, you'll need to use this data to take some action, and that's where spending limits come in.
If your spending pie chart shows that you're spending too much on food, you can create a spending limit for that specific category (or for any other category). At any time, you can check with PocketGuard to see how much you have left in your food budget before reaching your spending limit. The app will also send notifications when you're about to exceed your pre-set spending limits.
This is one of the most significant features of the app because it directly helps you to change your habits and improve your money management.
Goals
PocketGuard allows you to set up goals for saving money or paying off debt. With the free app, you'll be limited to just one goal. PocketGuard Plus allows you to set up as many different goals as you want.
Once your goal is set up, PocketGuard can help you to achieve it through automated recurring contributions. For example, if your goal is to save $50 each month, you can set up an automated transfer from your checking account to a savings account that will occur on a certain day each month.
Goals fit into the overall picture and PocketGuard will keep them in mind when it calculates your "In My Pocket" amount. If you have a goal of saving $50 per month, PocketGuard will subtract that amount before showing how much you have in your pocket.
Is PocketGuard Safe?
Safety is always a concern with any app or website that has access to your sensitive personal data, like your finances. PocketGuard uses 256-bit SSL encryption, the industry standard for banks and other financial institutions.
In order for PocketGuard to work, it will need access to your financial accounts to see what is coming in and what is going out. However, PocketGuard will have "read only" access, which means it will not be able to change any details on your account or move money. It will only be able to view the details of transactions.
Although you will need to login to your accounts in order to provide this access, PocketGuard says that it does not store your account credentials.
In short, PocketGuard values the security and privacy of its users and takes the necessary steps to protect your personal data. However, it's important to recognize any online activity that involves your personal data does come with some level of risk.
Pros and Cons
To help you decide if PocketGuard is the right app for you, here is a look at the specific pros and cons.
Pros:
Basic Account is Free
The free app includes all of the basic features that allow you to get started. You can use the free app as a way to try PocketGuard and decide if the Plus subscription is worth $3.99 per month, or you may be able to stick with the free version permanently if it meets your needs.
Automatically Tracks Your Spending and Creates Your Budget
Getting started with PocketGuard is quick and easy. Once it has access to view your financial accounts, PocketGuard will do the majority of the work automatically. It's one of the fastest ways to track your expenses and create a budget.
You Can Manually Correct Anything That Isn't Correct
If you've ever used a budgeting app, you probably know that no automated tool will be 100% accurate when it comes to categorizing your expenses. PocketGuard does a pretty good job, but it's not perfect. Thankfully, it's very easy to manually correct transactions that are put into the wrong category.
Excellent Overall Picture of Your Financial Situation and Cashflow
The primary benefit of using PocketGuard involves gaining a better big picture view of your finances. You'll see how much you're making, how much you're spending, how that spending is broken down by category, and how much you're saving.
Know if You Can Afford an Expense
The "In My Pocket" feature helps you to know how much money you can safely spend each month while still being able to cover your bills, expenses, and goals.
Spending Limits Help You to Curb Unnecessary Spending
Adding spending limits to your budget categories is a great way to control your spending. PocketGuard allows you to easily check on the status of your spending limits at any time and it will also send notifications to help you stay on track.
User-Friendly App
Overall, PocketGuard is a user-friendly app that has very little learning curve and works the way you would expect it to work.
Cons:
Some Features Require a PocketGuard Plus Subscription
Although the basic app is free, you may find that the Plus subscription is necessary in order to effectively manage your finances. Features like managing cash transactions that are unavailable in the basic app may be necessary depending on your habits.
Not Ideal for Complicated Financial Situations
PocketGuard is great for managing basic financial situations. However, like other automated budgeting apps, it may not be the right choice if you have a more complicated situation. It also doesn't have features around investments and other types of financial accounts.
Advertisements May Annoy Some Users
PocketGuard users will see some ads in the form of "ways to save". The app will make specific recommendations based on your financial situation. Users may find these recommendations to be annoying, especially those that are sent by email.
No Phone Support
PocketGuard Plus subscribers are able to receive customer support by email or chat, but phone support is not available. That may not be an issue, but some customers like to have the option of phone support.
Comparing PocketGuard Alternatives
With many finance and budgeting apps to chosen from, you may also want to consider some of these other options.
Mint vs. PocketGuard
Mint offers free budgeting and money management with some notable differences from PocketGuard. Unlike PocketGuard, Mint gives you access to your credit score and involves your investment accounts in the overall picture of your finances. Some of PocketGuard's features like "In My Pocket" are not exactly duplicated by Mint.
EveryDollar vs. PocketGuard
EveryDollar, by Dave Ramsey, is a free budgeting tool that also offers an upgraded version for paying customers. For $129.99 per year, you'll get access to Ramsey+, which includes the premium version and some other financial tools and educational resources.
You Need a Budget (YNAB) vs. PocketGuard
YNAB is an extremely popular budgeting app that has a strong following of users who swear by it. Unlike PocketGuard, there is no free version. YNAB offers a free trial, but after the trial you will need to pay $11.99 per month or $84 per year.
Final Thoughts
While there are a lot of financial and budgeting apps out there, PocketGuard offers a nice set of features for a free app. In addition, it's also relatively easy to set up and use since much of the process is automated.
The major drawback is the fact that some key features, like the ability to manage cash transactions, are not available in the free app. That means that many users will need to pay for PocketGuard Plus in order to get the benefit of some of the best features. However, the pricing for a Plus subscription compares favorably to many other financial and budgeting apps and tools, so it could be a solid purchase.
If you're looking to get some help with your budgeting and money management, try the free version of PocketGuard and see what you think. The automated expense tracking and spending pie charts can be extremely valuable if you haven't been very disciplined with budgeting or spending in the past.