Think Save Rewire
The Budget Mom: Get to Know Kumiko + Her Secrets to Saving
Meet Kumiko, mom and budgeter extraordinaire! (Who also happens to be one of the most quotable people I've ever talked to—just listen.)
This post may contain affiliate links and/or paid placement. Click here to read our full disclosure.
In the last year, Think Save Retire has written a ton about domestic engineering so I was honored and delighted when I got the chance to speak with one of the most iconic moms in money blogging.  After interviewing Kumiko I had one thought: The Budget Mom is a nice name for a blog but she should really be known as The Badass Mom.
Because, while her budgeting advice is clean and clear as can be, she also has a ton of soul and a great attitude and outlook on life. She's also one of those people you know will get anything done if she sets her mind to it—and effortlessly inspire everyone around her to do the same!
As a self claimed, "spender at heart", Kumiko is no stranger to how tough it can be to develop good money habits. She's more than someone who talks the talk. Kumiko walks the walk. Her journey and outlook toward finances is a story anyone can relate to because most of us have been through it when it comes to debt and dismantling the money habits we grew up with.
Seriously. If you need inspiration to keep you working toward your goals, this is the interview for you. I know I have a healthy dose of discipline after talking with her.
So without further ado, watch and listen to my conversation with The Budget Mom herself and check out the timestamps below to jump to the parts that interest you.
Enjoy!
Key Timestamps and Quotes from My Interview with The Budget Mom, Kumiko Ehrmantraut:
0:00 – Building a community with The Budget Mom + what you may not know about Kumiko
2:26 – Where Kumiko got the energy to start The Budget Mom and how she overcame her nerves about it
3:13 – The quote that changed Kumiko's perspective about spending and making tradeoffs
4:12 – Kumiko's reminders for making smart financial decisions
5:38 – Melissa shares her left brain <> right brain hacks for decision making
6:30 – How does The Budget Mom define financial independence?
"It's not just enough to identify that money makes me anxious, or I'm stressed thinking about it, or I feel guilt or shame around my money. Ultimately, not only do we have to identify those things, we have to address the underlying issues on why we feel the way we do."
8:08 – The emotions of money and what impacted Kumiko's money mindset outside of school and work
11:00 – Being a single mom is a super power. PERIOD.
13:00 – Kumiko's advice for talking about money with kids. (In sum: Take the fear of finance out for yourself and your children by being proactive)
"I knew from a very early on that I would not be able to have my son grasp the money management skills that I wanted him to unless he had the ability to know, think, and feel what it meant to have your own money."
18:14 – Don't be afraid to ask for and accept help. How Kumiko involves her family in distance learning her kiddo.
21:15 – How to buy your dream home in cash. (Yes, you read that right. Kumiko bought a 7500+ square foot home outright in 2020.)
24:18 – What does Kumiko hope her son has in life?
26:11 –  The hardest parts of her home buying journey from 2016 to 2020
29:35 – Kumiko's favorite content from The Budget Mom (planner giveaway coming soon!)
32:40 – What's one best practice about money management that Kumiko disagrees with?
36:38 – What is the biggest difference in how Kumiko thinks about finance today than before starting The Budget Mom?
38:55 – What does Kumiko want Think Save Retire's readers to know?
40:49 – Kumiko asks Melissa about cash envelope methods and budget buckets
42:06 – Melissa shares how financial first impressions can be deceiving
43:46 – The root of financial fear can also be the same source of financial preparedness
47:14 – Where you can follow The Budget Mom and her real life + her free resources
Where can you find Kumiko?
Make sure you check out Kumiko's blog and resources, The Budget Mom, as well as her Instagram and YouTube channel.
You can also shop her online store where you'll find her famous paycheck planner (yes, the one she used to pay off $70,000+ in debt).
Want to win a free paycheck planner from The Budget Mom? Let us know what personal finance as a parent mean to you:
We've interviewed a few parents who blog about money and some who are full on FIRE, but what about you?
How does parenting affect your financial goals or strategy?
How much of your effort is about your vision and dreams and how much of it becomes about your kids?
Do you put on your own oxygen mask first or do you prioritize your child's financial stability?
Leave a comment on this article by December 31 2020 with "what financial independence in parenthood means to you" to be entered to win Kumiko's all time favorite thing she's ever published and the roadmap she used to pay off $70000+ in debt.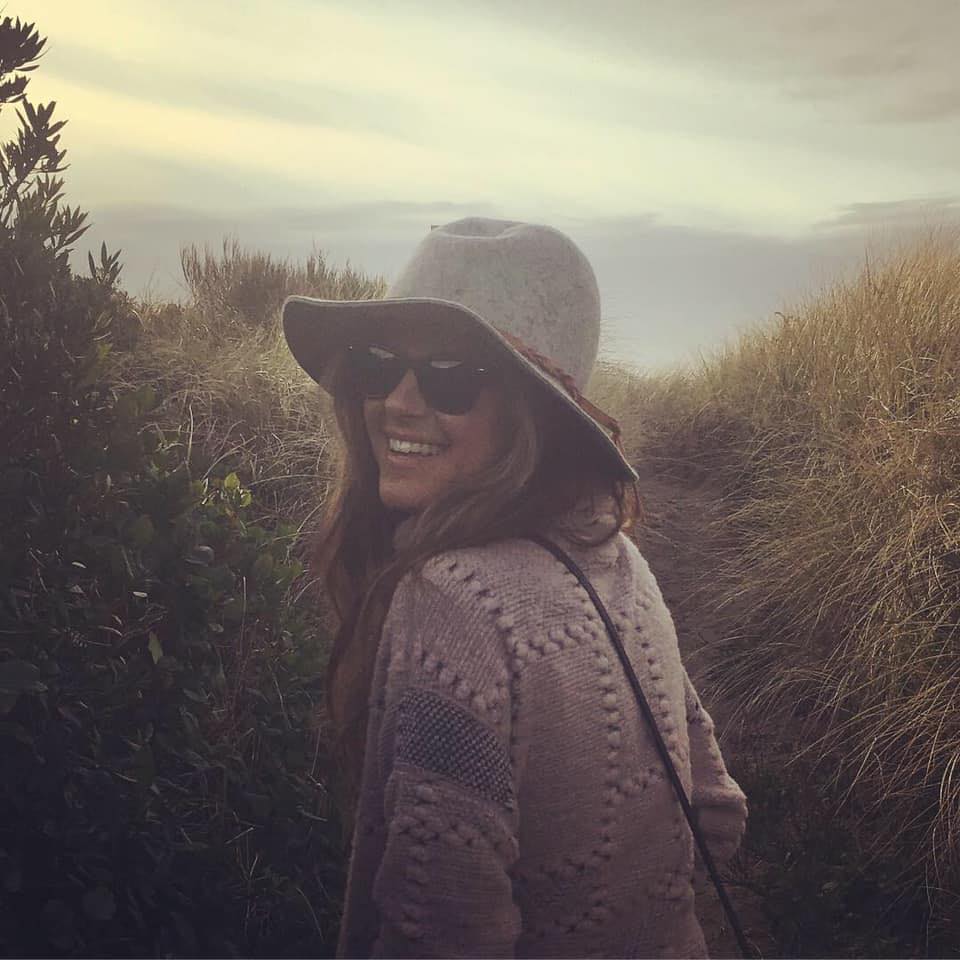 M
Melissa Hollis
Melissa loves content, comedy, and all things West Coast. She is grateful to wake up every day with the chance to bring stories from unlikely sources to life and enable others to design and live the