The personal finance community is filled with so many talented writers and truly inspiring people and families who want something much different in life than the traditional plan of buying lots of stuff and retiring in their 60s.  Here is a look at the best of this week's personal finance blogs.
In this episode of Friday Feast: Seeking Saturdays, Our Next Life, How To Get Rich Slowly, The Simple Dollar, Just One More Year, Money Mozart, Young Adult Money, Frugal Woods, Cash Cow Couple and Unplanned Finance.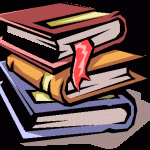 Uh oh – it's Friday the 13th. Let the superstitions run wild, my frugal friends! Stay safe, watch your back, and try not to visit Camp Crystal Lake.  🙂
First, a special thanks to Business Insider for picking up my story and running it on Wednesday. Totally cool. Appreciate the shout out!
On Monday, Seeking Saturdays wrote an interesting post about upping his investment contributions to 100% for the remainder of the year, effectively taking home no paycheck. It's bold.  I like it!
And for the second week in a row, my friends over at Our Next Life made the Feast with a thought-provoking article about the 10 questions you need to ask yourself before retiring early. Define your purpose in life, then figure out how to get yourself there.
How To Get Rich Slowly's Laura Cowan might also suggest that you expand your circle of competence – because it will make you a smarter person. Hey, Warren Buffett did it!
Last week, I talked about HSAs and how to take advantage of them. But, Matt Becker from The Simple Dollar wrote one of the most clear and concise arguments in favor of the Health Savings Account that I've ever read.
I love reading about people who are just inches away from accomplishing their financial goals, and my Arizona blogging buddy from Just One More Year is certainly no exception. In four months he'll be completely debt free, and then, the REAL fun begins – when to retire! Just one more year? Yup, that sounds pretty good right now.
Speaking of sounding good, ever heard of dopamine? That chemical that makes you feel all warm and fuzzy inside? Chris over at Money Mozart talked about how that happy chemical can drain our pocketbooks and offered four ways to prevent that leaky wallet.
And lastly, Young Adult Money published an article about an interesting technique to "level up" your financial life by turning your money goals into a game, complete with rewards, challenges and mid-air twists and contortions!
Honorable mentions: Frugal Woods talked about the fine line between taking action and surrendering control, Cash Cow Couple talks credit card hacking and a story from Unplanned Finance about a husband who wants to earn at least as much money as his wife.
Coming up in the week ahead on ThinkSaveRetire: It's the blog's one-year anniversary, baby! On Monday, we will take a look at how far this little blog has come in a year, and on Wednesday, I am taking a stab at writing my "I Quit!" letter to my boss. Warning, I may have ranted a little bit in the letter. Maybe.
Also, stay tuned in December when I chronicle a guy's epic 2,200 mile hike that completely changed his perspective on life, turning him and his wife into future early retirees!
Thanks for reading, and cheers to another financially productive week ahead!
Steve is a 38-year-old early retiree who writes about the intersection of happiness and financial independence. Steve is a regular contributor to MarketWatch, CNBC, and The Ladders. He lives full-time in his 30′ Airstream Classic and travels the country with his wife Courtney and two rescued dogs.