Change Your Life
The Friday Feast ~ the 6th of June
In this episode of Friday Feast: Money Mozart, Leigh's Financial Journey, Slowly Sipping Coffee, JD Roth, FI Big Sky, Our Next Life and Hecktic Travels.
This post may contain affiliate links and/or paid placement. Click here to read our full disclosure.
The Friday Feast is usually my wife Courtney's domain, but I will be taking it on every other week or so to make sure that we both get to share with all you kind people the wonderful content that fills the personal finance blogosphere on a weekly basis.  We do this out of love.  We love you.
In this episode of Friday Feast: Money Mozart, Leigh's Financial Journey, Slowly Sipping Coffee, JD Roth, FI Big Sky, Our Next Life and Hecktic Travels.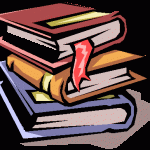 How do you define "rich"?  Or, maybe a better question to ask is what image pops into your head when you think of someone who is rich?  Money Mozart took a look at this question and made some astute observations.  If you need people to think that you're rich by driving around in a nice car or wearing expensive things around your wrist or neck, then you probably aren't.
Leigh over at Leigh's Financial Journey wrote a pointed article about her insistence that kids are definitely not in her future, and that she does not want them or think that they are especially cute.  This got me thinking about my wife and I.  Truth is kids aren't in our future either.  I never saw myself having children, though Courtney thought it would probably happen.  Neither of us are all that hard-up about raising a child...so maybe we shouldn't!
If I won a million dollars today, I'd probably be the most boring person ever with it - at least compared to societal standards of financial windfalls.  I would simply invest 100% of the money and retire today.  Mr. Slowly Sipping Coffee looked at this question and favored paying down some debts first and foremost, then living off of the rest.  What would you do if you suddenly had a million extra bucks in your pocket today?
Have you ever told yourself that you can't do something?  The mind is a funny thing - tell yourself that story for long enough and you eventually begin to believe it.  JD Roth took a look at this very topic this week and described the power that the stories that we tell ourselves have over our lives.  This reminds me of a topic near and dear to my heart - the power of staying positive.
What's in your wallet?  No, this isn't a commercial for a credit card, but it is a fun post by FI Big Sky that took a look at what's in their wallet and how they carry around their spendable resources.
How comfortable are you with risk?  How much risk are you willing to take, and do you agree with the notion that retiring early is inherently risky?  A post by Our Next Life examined this issue from their perspective.  They are fairly risk averse, while we are pretty risk tolerant.  What about you?
And lastly, we discovered a truly wonderful travel blog this week, Hecktic Travels, that inspired both my wife and I to get off of our butts and put together a similar resource of our own, but geared more towards exploration than simply "travel".  But never the less, their blog is beautiful, easy to read and downright inspiring.  Oh, and their last name is Heck...so, get it?  Hecktic travels?  Yeah.
S
Steve Adcock
Steves a 38-year-old early retiree who writes about the intersection of happiness and financial independence.