What happens when you feel unwelcome in the personal finance community?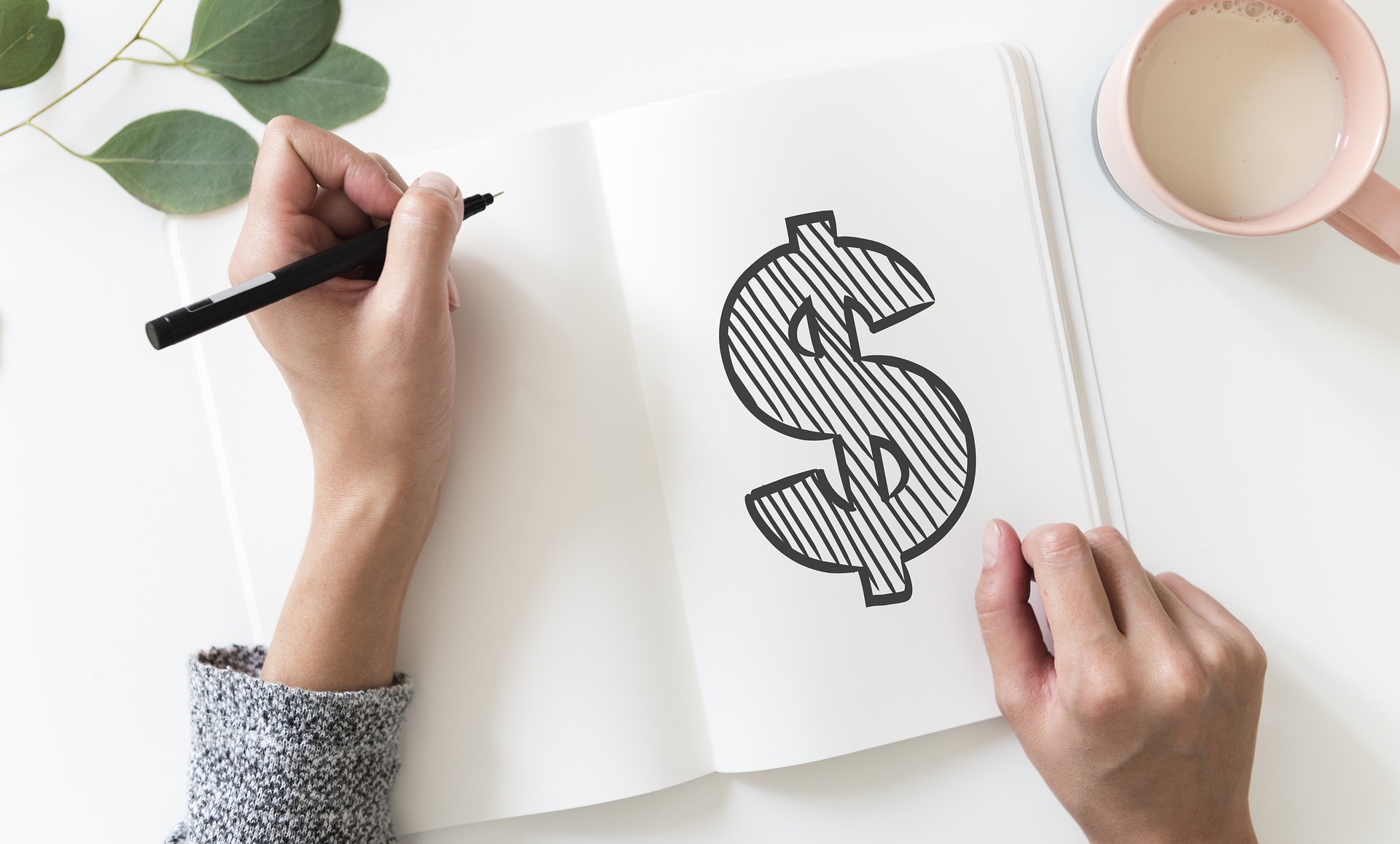 Here's a little truth bomb: I used to be an incredibly judgmental person. I would judge people based on incredibly short interactions and I would make rash and unjustifiable assumptions without a second thought.
I was also passive aggressive to the max. I would post messages on social media and make remarks in person that I know would get to people just for the sake of being an ass. I spent my 20s and part of my 30s like this.
I'm glad that I've moved past that point in my life.
Today, I consider myself a "recovering judgmental jackass", and I owe a lot of that to the personal finance community that I know and love.
Over the years, I have learned a lot from the diversity of voices from all these beautiful money blogs. And yes, there IS diversity even though it seems like it's dominated by one prominent group of people (more on this a bit later).
This community is as diverse as it is unique, and I believe that each and every one of us offers something of value to the conversation of saving money and financial independence (and maybe even early retirement).
But, here's the thing. We all won't automatically feel a connection with one another, either. We will annoy each other. Say things that hurt or sting.
After all, we're people. People do stupid stuff. We all make mistakes.
In the end, the personal finance community is just a small subsection of life in general, and just like with any group of people, we'll need to spend some time finding where we truly fit. Just like when we were in school, or in an office of coworkers, or in a political party. Or fans of a sports team.
Call me hopelessly optimistic, but I believe there's a spot for nearly everyone here. Though for some of us, that spot will absolutely be tougher to find than for others.
And, remember:
What you read on any individual blog doesn't necessarily represent the views of the entire community. Heck, I'm a libertarian, so I'm sure that my system of beliefs would probably fall quite a bit outside of the majority.
What the personal finance community has taught me
Here's the point blank truth: The personal finance community has taught me more about the realities of life than any other niche or group that I've been a part of. By far.
Things like:
We all don't have high tech degrees
Not everyone comes from a loving family
Most people aren't pulling down $100Gs a year
Discrimination exists in all forms that affects income
Each blogger comes at FIRE from a very different perspective
The fact is this community is full of bloggers from virtually every walk of life. Rich and poor. Black and white. Naturally, our way of life just won't be the same as someone else's, and what worked for us might not work for someone else.
I think that the longer we're a part of this community, the better we get at understanding this incredible nuance. It took me nearly three years (I'm a slow learner) to realize that.
I mean...yes, saving money and investing is what builds wealth, but for some of us, it also won't be quite as easy (or even realistic) to max out our 401ks, move into a smaller house and call it done.
One size fits all advice doesn't fucking work.
For instance, most of us PF bloggers who live in and write from first world countries like the United States worry about first world things like 401ks, the 4% rule and stuff like our happiness and purpose in life. Don't get me wrong, those are incredibly important topics that we need to care about.
But if you're halfway across the globe in a third world nation, starving and cold, retirement isn't exactly on your mind. You don't give a shit about that.
Perhaps the location of your next meal is more important.
Learning from the community
Over here, people have felt discrimination in ways that I'll never be able to understand. Some were born with a silver spoon in their mouths while others struggle every step of the way.
The fact is there's no way I will ever feel what it's like to be black. Or a woman. Or, frankly, a minority of any kind (at least in the U.S.), and therefore, my perspective will be much different than someone else who had to deal with those things.
As just one blogger in the wide open space of personal finance, I will never be able to connect with everyone. Frankly, neither will any other blogger.
But, this community continues to teach me lessons each and every day.
I learn from J$ at Budgets Are Sexy about the power of staying positive.
I learn from Gwen at Fiery Millennials that it's not always easy, but sometimes, it's just worth the try.
I learn from Fred at Money With A Purpose that people struggle with disabilities every day of their lives.
I learn from Tanja at Our Next Life about the importance of creating your own community of like-minded people in a safe and non-judgmental space.
Of course, I always knew that these challenges existed in this world, but we have a way of ignoring them until we are confronted by them.
And, here is an important question.
How can we feel welcome in a community when we read things that offend us or just aren't appropriate for our situation? Is there still space for us?
Feeling unwelcome in the personal finance community
Feeling unwelcome sucks. It really does. Sometimes, it seems like the personal finance community is filled with childless white rich males who never really had to struggle in their lives.
And if you're not a childless rich white male, or if you read the words from someone who holds an extremely different position than you (or worse yet, you feel offended or hurt by those words), you might not feel like you fit.
The personal finance community can feel one-sided.
It just seems like a good ol' boys club full of people who brag about their "amazing" money achievements without really understanding what so many other people are going through.
If you're not a good ol' boy, what happens? How do you find your place if you aren't a part of the majority?
Find your niche
As I said before, I believe that the personal finance community is not fundamentally different than any other group of like-minded people. And, each and every one of us will need to find where we fit. Find the people that we connect with.
"But Steve, that's easy for you to say because you're a white male, and this community is full of white males."
That's true. It's easier for me than it will be for someone else who isn't a childless rich white male. But, that doesn't mean that the PF community is entirely full of dudes who don't want kids.
Or that finding where you fit, if you aren't a white dude, is fruitless.
For example, the Rockstar Personal Finance Directory is tracking over 670 blogs written by women. Also, Tread Lightly has put together an incredibly useful page that tracks women FIRE bloggers too.
What if you have kids? There again, the personal finance community offers way more bloggers who have retired (or aim to retire) with kids. Which blogs? Check out Mr. Tako Escapes, Root of Good and 1500 Days as three excellent examples of bloggers who have retired early with kids. But, there are hundreds of blogs written by those who want to retire with kids.
Looking for FIRE blogs written by African Americans? The Directory is tracking 85 blogs. Keep in mind that the Directory can only filter those blogs when the blogger has provided an answer to the 'Race' question, which is entirely optional. Certainly, there are more than 85 in the community.
Or, how about some folks who are struggling to reach financial independence who don't work high-income jobs and don't have $10 million dollar net worths? Well, there are a ton of these bloggers, too. From this page, scroll down to the very bottom.
There are a wide variety of bloggers out there. We just need to find 'em!
Wait, here's the point
My intent here isn't to cavalierly state "just find your group and move on".
I understand that finding your group of friends is going to be easier said than done for many of us. I do get that the personal finance community has a bunch of outspoken white males.  :)
Instead, my point is to suggest that there's more to the personal finance community than what you may read, and there are all different types of bloggers, from different kinds of backgrounds and experiences, that help to make this community as diverse as it is.
We are a small subsection of society - nothing more and nothing less. As a result, the same rules apply inside as they do outside.
Rules like:
You won't agree with everyone
Someone is going to either piss you off or offend you
There will be disagreements and arguments
A few people from the community will be more outspoken than others
There probably will be a place for you, but it might be tough to find
I think the important thing is finding the place to look for your friends. The Rockstar Directory is an excellent source and, to my knowledge, easily stands as the largest collection of PF blogs currently available.
But, social media can be used to target the blogs that connect with you as well. Don't feel like you need to follow everyone. Follow the blogs that you enjoy and ignore the ones that don't apply to you, or are just plain written by people who tend to make you angry.
So, let me hear it. Do you believe that the PF community is, on the whole, a positive and uplifting group of people? Have you found the group of folks that you connect with the best?