Drew Barrymore is, and always will be, my 90's queen. She's hilarious, driven, warm, and successful. What can't she do? Now, please read the rest of this piece in your best Drew Barrymore voice. Mine is pretty solid, and I bet yours is too. Even Kate Hudson (another one of my favorite domestic engineers) has a Drew Barrymore impression. Like I said, she's iconic.
Who is Drew Barrymore?
With Hollywood royalty in her bones, and Steven Spielberg and Sophia Loren as her godparents, it's no surprise that Drew Barrymore has been on screen since she was six years old. She made her film debut in E.T., and has been in the public eye ever since. Drew Barrymore has starred in some of the best movies out there like: Ever After, The Wedding Singer, Never Been Kissed, 50 First Dates, and Charlies Angels just to name a few. PLUS, She is the recipient of numerous accolades, including a Golden Globe, a Screen Actors Guild Award, and a BAFTA nomination.
Drew Barrymore has had her fair share of rough patches, trips to rehab at early ages, and glowing moments, but she's essentially lived her whole life in front of a camera, and her net worth certainly reflects that.
How did Drew Barrymore make her money?
I know I really hyped up her acting career, but Drew Barrymore is so much more than "just" an actress. She's an actor, producer, director, entrepreneur, and, as of 2020, a talk show host!
Drew made her directorial debut with Whip It in 2009, and she's had quite a few successful movies under her "Flower Films" production company.
In 2014 Drew expanded her business to include a line of wines. After the success of Flower Wines, Drew Barrymore launched a range of cosmetics under the Flower name, which has grown to include lines in makeup, perfume and eyewear.
In 2019 she reportedly paid a little over $5.5 million for a 5,600-square-foot home near the beach in the Hamptons, and in the summer of 2018 she reportedly sold a home in the Hollywood Hills for roughly $16.5 million.
Not to mention that her new, delightfully-unhinged 2020 talk show debut has been one of the highlights of my quarantine.
Suggested Post: Britney Spears Net Worth
So, what is Drew Barrymore's net worth in 2021?
Drew Barrymore's 2021 net worth is $125 million. Most of Drew's biggest pay days came from her illustrious movie career, but she's had success with her businesses and with real estate dealings. Overall, Drew Barrymore makes her money by trusting her gut and knowing when it's a good idea to try new things. She's never afraid to say yes, and her varied career is proof that a can-do attitude might be all you need to make millions.
Is Drew Barrymore a domestic engineer?
In my mind, Drew Barrymore is THE domestic engineer. She had a hard early life, bounced back, found her dream career, deeply loves her children (though she keeps their faces off of social media), and does it all with that signature smile.
Seriously, she's smiling her way through solo domestic engineering, and she genuinely makes it look easy.
But how does she handle all the things she has going on?
Drew Barrymore shared with Working Mother,
"Sometimes I feel like the two are pulling in different directions, and I feel really torn and freaked out in my head and my heart and kind of all over the place. I think there's a lot of days where I feel like, 'Good, I took care of work stuff, now I can focus solely on my kids,' and I'm revitalized by work to just go and be a mom and nothing but a mom. And then when I lean in with my kids so much, I'm like 'Good, I'm glad I have something else to focus on.' It makes me feel re energized."
For Drew, it's all about balance and that's what makes her such an excellent domestic engineer.
How can I make money like Drew Barrymore?
Never be afraid to try new things! Drew had the connections to make all of her money with one career, but she said yes to tons of different opportunities, diversified her portfolio, and made some major money. Don't get stuck in a rut, say flexible and adventurous and you might just have a massive net worth some day!
Suggested Post: How Much is Cameron Diaz Worth?
What do you think about this piece of "Drew's News"? Do you admire her hustle? Share in the comments!?
Photo provided by Glyn Lowe PhotoWorks from Lisbon, Portugal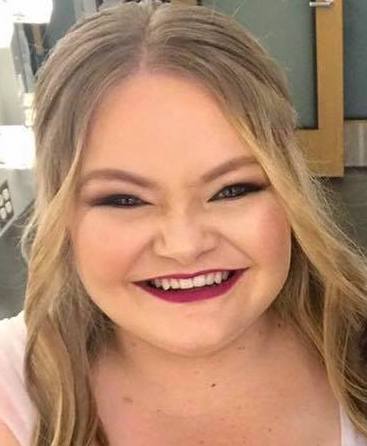 S
Sarah Thibeau
Sarah is an avid reader, a beer nerd, and a social media guru. Sarah loves all things millennial money. She's working on nailing this "adulting" thing, and she's happy to have you along for the ride!