Anecdotal
Outgrow Review (2020): Develop interactive content without a developer for a fraction of the cost
Outgrow is a simple to use tool for those who want to create engaging content without learning how to code.
When it comes to resources, my time and money are very precious. One thing I don't have time for is learning to code. I also don't have an unlimited budget to work with developers.
So, when it comes to creating delightful content, I've had to get pretty scrappy compared to the many fancy pants competitor sites I've been up against.
For a long time, this meant flexing my writing muscles and allowing my glowing personality to shine through the most mundane of topics—like GAAP accounting or saving on a trip to Disneyland. Don't worry, I don't plan on losing my edge any time soon, BUT I have found a solution that allows me to uplevel my ability to create engaging content, Outgrow.
What is Outgrow?
Simply put, Outgrow is what I've started using to build the latest interactive content on Think Save Retire without having to hire a developer or learn to code. Two things, as I stated before, that I don't have time or money for!
Here are a few examples of what we've been able to create:
And we're just getting started!
Here are the types of content Outgrow is primarily known for:
Calculators
Quizzes
Assessments
Recommendations
Polls
Chatbots
Giveaways
Forms/Surveys
All with a branded, customizable design and simple, user friendly UI.
As you can see, Outgrow is a tool that allows you to create content that would otherwise take at least one developer and probably a designer at least a week (if that was their only priority) in a matter of minutes.
In past jobs, I have worked with teams of people to build tools and quizzes like these and it tooks weeks or months and cost a fortune. With Outgrow, you can sign up and have a quiz running on your site the same day for $14/month. Before you make the commitment, you can try Outgrow free for a week!
The downside to using a platform like Outgrow to build tools?
There is one clear disadvantage to relying on subscription-based tools to create interactive content like this: If you stop subscribing, you lose the tools or have to recreate them from scratch. In that sense, there can be cost savings with developing your tools and owning the actual code forever.
In my case, I wanted a tool that was agile and had a lot of capabilities—something that I could use to create versatile content to compliment what Think Save Retire is writing about that week or month.
How do you use Outgrow?
When it comes to using Outgrow to create content, getting set up is as simple as setting up a domain. You can use your domain or choose to set up a subdomain. This is especially useful if you know you'll share the tools you create by embedding them throughout your site. Once you have that set up, you can start building!
1. Build your interactive tools in Outgrow:
Outgrow offers templates with a variety of designs which makes it easy to design interactive tools. You also have access to an account manager who you can ask questions via chat or email. Leaning on this resource was helpful right away since they manage other clients who might have already built something similar.
The resignation letter was a blast to create and write with our content manager, Sarah. We had fun with it and tried to make it useful for the FIRE community where leaving your job to retire before 50 or 40 might be hard to communicate to a boss. I recommend drafting out your content as much as you can before you go to build it into the tool.
The trickiest part of building the calculators was the actual calculations or algorithms. Once we had those, there was some troubleshooting involved, but creating the calculator was as easy as adding our brand elements (logo, fonts, buttons, colors) and choosing other design factors (imagery and photos).
When building any of the tools you have the option to ask for a user's information—name, email, phone number. So it can be great for bloggers who are in the process of building their audience.
2. Publishing your Outgrow tool:
Once you've published your interactive content, you'll have a link that you can use to share it but you'll also have the embed code to add the tool virtually anywhere!
A note about SEO best practices: Only the "Business" level allows you to use your own domain for your tools—the others are on the Outgrow.co domain. This means if you are to use the link they provide, you won't see any SEO benefits. If you aren't at that account level, you do have a way around this by choosing to have your Outgrow.co page be hidden from Google and embedding the calculator on a dedicated page. I'd recommend this approach anyway, since it allows you to include additional information about the topic or tool that searchers might be interested to read and learn about.
Right after you publish you'll want to head over to the configure tab to make sure you adjust all of the experience settings with the tool to your liking. This is where you can set up a follow up email including the user's results so they have those handy and also connect the signups to your email provider or list management system for sharing future information or articles they may want to read.
Who will find Outgrow useful?
It sounds cheesy but, after using Outgrow once, I definitely asked myself where it had been my whole life. As a marketer-turned-blogger, I can think of anyone who considers themselves a writer or content pro would benefit from having Outgrow's capabilities in their arsenal of content creation tools.
If you write about anything that involves advice based on personal circumstances or a variety of outcomes, it's a great solution for that.
One of the biggest keys to being a successful  content creator is using, personalization as a way to connect with your readers. As a former marketer, I also realize that you could also use Outgrow as a way to create giant, but super valuable forms for both your leads and your sales team. This is the type of information sales teams drool over. Yes, you're using a tool like this to generate leads that you know a TON about, but you're also providing value with hyper-personalized information that your leads can benefit from.
My experience with Outgrow's quality of service
Outgrow has a lovely customer service team that has taken any potential roadblocks and frustrations out of our experience. They've helped with everything from setup to finding or refining our calculator algorithms to implementation and publishing our final products.
They are also pretty quick to respond—usually within a few minutes to an hour and resolution times haven't been longer than a day when it came to more complex issues.
Top Takeaways:
Outgrow is a great tool for content creators who want to take their engagement up a few notches without paying a developer (or learning to code overnight)
When creating tools in Outgrow, plan out the nuts and bolts of your content so the build process is a breeze—and have fun making it your own with the design tools!
If you have an SEO strategy, make sure you configure your Outgrow resources to follow SEO best practices.
Lean on your Outgrow support team member for free advice or assistance building complex tools—they may have seen something similar with another client!
Want to know more about Outgrow? Leave a comment blow.
If you have questions or want to share an experience you had with Outgrow, comment below. I can share what I know from my experience using their tools to generate different types of content for this blog, as well as ideas for what you might want to create based on your needs and goals.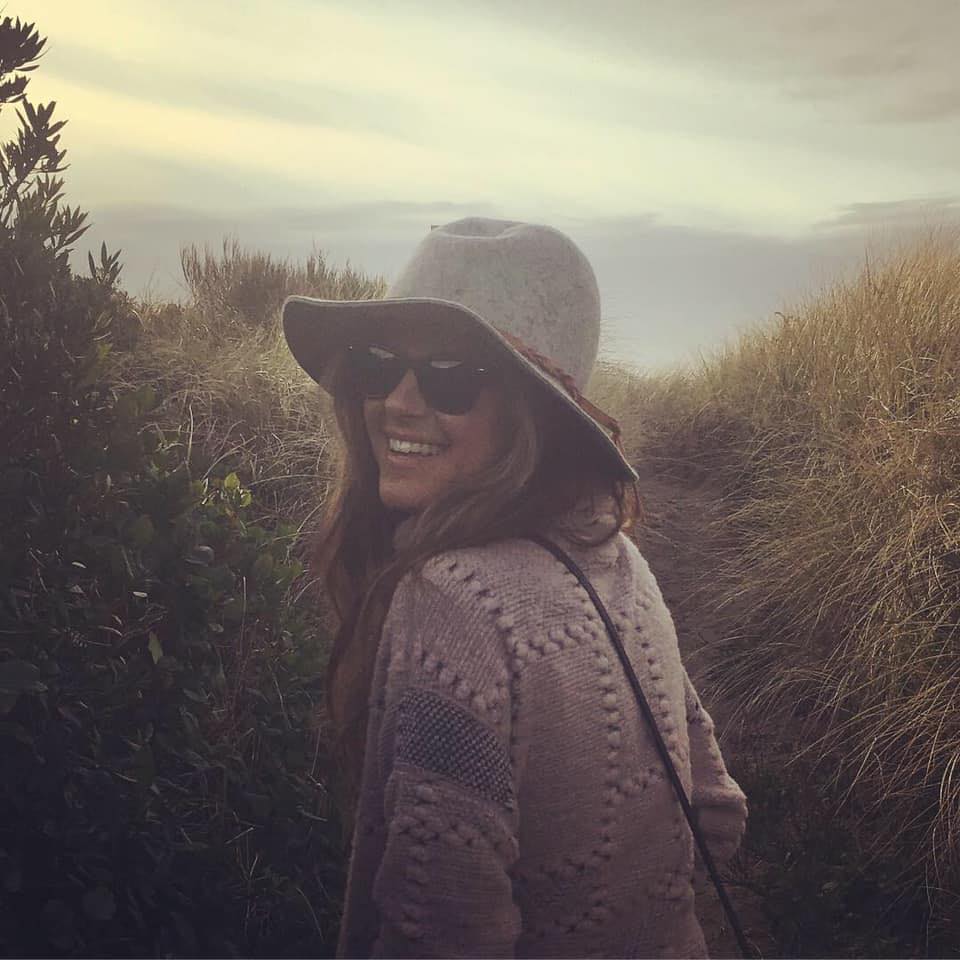 M
Melissa Goff
Melissa loves content, comedy, and all things West Coast. She is grateful to wake up every day with the chance to bring stories from unlikely sources to life and enable others to design and live the