Side Hustle
Side Hustle Secrets: Online Personal Training with Kodafitness
Side hustles come in all shapes and sizes, and there truly is so much we can learn from fellow side hustlers!
Welcome to our new series Side Hustle Secrets, where we discuss all things side hustles—the good, the bad and the downright difficult. Side hustles come in all shapes and sizes, and there truly is so much we can learn from fellow side hustlers!
In today's side hustle secrets, we talked with online fitness coach and TSR's resident content creator, Dakota Butler (AKA Kodafitness).
My side hustle is an online fitness coaching business! I offer personalized programs (1:1 coaching) and a home workout membership called Home Body.
Real world experience can transition to making money online
While I was studying for my personal training exam, I was the go-to fitness expert for everyone I knew. I was regularly being asked by friends, family, and followers for coaching.
After I got certified and built my in person clientele, I decided to start charging for the online programming. It wasn't until I gained more in person experience with clients that I figured out how I wanted to present myself in the online coaching space and developed my signature programs.
As I gained more in-person experience and built my online presence, I noticed that there was a need for effective workouts that you could do in under 60 minutes that weren't just a bunch of jump squats and donkey kicks.
Getting started began with Dakota's own fitness journey
I started Kodafitness because I LOVE fitness. Yes, I am 100% one of those people.
Five years ago, I walked into an LA fitness and a friend of mine taught me how to lift weights for the first time, and it lit me up. As someone who was never THAT into fitness (aside from cheer in high school), I completely immersed myself into the world. I soon realized my love for fitness went far beyond my own personal journey and that I really wanted to help others get stronger and healthier.

About 2 years later, I got an internship at a local personal training studio where I learned from some of the best trainers in the area. At the same time, I was studying to become an ACE Certified Personal Trainer. The day I passed my test is a day I will never forget.
What is ACE? The American Council on Exercise is accredited by the National Commission for Certifying Agencies (NCCA), and is one of the top organizations to be certified through. I chose ACE because they had a lot of great course materials included in their package and also offered great continuing education courses
After passing my test, I quickly started training clients in person, where I really solidified my love for the career. Most of the clients I trained were in-person once or twice a week.
I was already programming them workouts outside of our sessions, so that's where I really got to experiment and hone my skills building workout programs. Two years later, I shifted into online coaching so that I could help more people who didn't necessarily have the finances to pay for in person training.
Pricing was the biggest struggle
Honestly, pricing was my biggest struggle. At first, I would negotiate with clients and try to meet them where they were at financially. I also didn't really have the systems in place to have clear pricing models, and this just made it more difficult for me to stick to my pricing. At the end of the day, you need to pay yourself for your time AND provide affordable services for clients.

When it comes to setting your pricing, you want to think about:
How much time you're spending on the client
Any costs from tools you use to run your business
Set aside money for taxes
Do market research. How much are people in your niche charging as well?
Dakota's favorite part of her fitness side hustle
One of my favorite parts of my side hustle is when a client achieves a fitness goal. It is truly hard work to lose weight, gain muscle, or build exercise as a habit. I work with a lot of clients who have a history of starting a program and quitting, so when my clients stick with me long enough to see progress and achieve their goals, it is such a powerful moment to witness.
Keeping costs low initially was the goal, but it didn't translate to profit
Initially, I set out trying to do everything on my own in an effort to keep costs low. The only thing I was paying for was Squarespace for my website, so $20/month. Although my start up costs were low, I didn't have a clear pricing model so I was barely covering my own labor and Squarespace.
Once I built a new pricing model, and had my offers set, I was able to be comfortable with charging what I really needed to turn a profit.
As time has gone on, and my side hustle has grown, and so have my expenses. I've started to invest in equipment for my home gym, courses for continuing education, workout clothes for photoshoots, Canva Pro, and True Coach (the app I host my programs on).
Dakota's advice for anyone starting a fitness side hustle
Stop waiting. You don't need to be perfect or have all of your shit together to start.

Yes, it helps to have a beautiful website, a curated IG feed but what you really need is experience in the industry that you want to help humans in and the skills to market yourself. You will learn so much in your first year, and probably end up changing your website or pricing structure anyways.

Stop waiting for the moment to be perfect and START.
Leaning into soft skills helped give this side hustle a personal connection
One of my favorite things about personal training is the human connection. I care deeply for each of my clients, and I am heavily invested in them achieving their goals. I am not going to just write them a program and let them run it on their own. Depending on the program they buy, they are getting resources/education and at least 1x/week check ins. I try to be available as much as I can for my clients within reason.
You may also influence other professionals in your niche
Something that is pretty wild and unexpected is when people in my industry tell me that they're inspired by what I'm doing. I never thought about the implications of what my peers would think of me being an online coach vs. in person, but to know that I can help my clients achieve their fitness goals, and inspire other like minded coaches is so rewarding.
Figure out what makes you unique in your space
I focus heavily on performance instead of physical/aesthetic goals with my clients. There are a lot of people in this industry that will market towards people's insecurities, but instead of inspiring them to join a program, they shame them, and point at their bodies. I work with clients who have aesthetic goals, but I also try to help them notice the other changes that occur with exercise, such as strength gains, improved endurance and posture. The booty gains are just added bonuses.

A side hustle can help you retire early, but it can also be the thing you do once you retire

Right now, my side hustle is part time and slowly growing. But at this point, I have a lot of passions and fitness coaching is one of them! Who knows where the future will take me.
My side hustle helps me along the way to making extra money to invest and retire early, but I also do it because I love coaching humans in fitness, so even when I retire early, I'll still be coaching.

Do you have a side hustle you're passionate about? Email us ([email protected]) to be the next feature!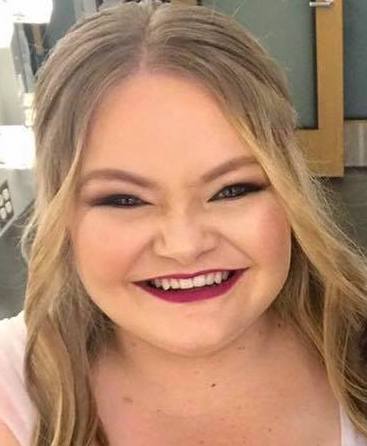 S
Sarah Thibeau
Sarah is an avid reader, a beer nerd, and a social media guru. Sarah loves all things millennial money. She's working on nailing this "adulting" thing, and she's happy to have you along for the ride!