News
Are we getting another stimulus check in 2020?
Are we getting another stimulus check in 2020? What can you do to earn income in the meantime?
To keep this blog ad-free, this post may contain affiliate links and/or paid placement. Click here to read our full disclosure.
Remember the $1,200 stimulus check that qualified Americans received months ago? Feels like it may have happened a million years ago. Well, it turns out that there is massive bipartisan support for another round of stimulus payments. According to a newly-released Gallup poll, 70% of Americans support the government sending an additional economic impact payment (EIP) to all qualified adults.

Honestly, it just makes sense! Businesses are suffering, hours have been cut, and people need the help. Why is it taking so long for congress to decide on another round of help? Let's take a look.

Republicans have a majority in the US Senate and Democrats have a majority in the US House currently. On August 18, Republicans in the Senate released a draft proposal for a second COVID-19 relief package: the Delivering Immediate Relief to America's Families, Schools and Small Businesses Act. It includes $500 billion in direct federal spending and loans.

Meanwhile, the House's proposal for a second stimulus relief package—called the Health and Economic Recovery Omnibus Emergency Solutions (HEROES) Act—would cost an estimated $3.4 trillion. The House bill includes funding for a second stimulus check, an extension of supplemental $600 per week unemployment benefits, hazard pay for front-line workers, and rent and mortgage assistance, among other forms of aid.

Two key players: Speaker of the House Nancy Pelosi and Treasury Secretary Steven Mnuchin have not made headway on their differences. Though both have expressed a desire to bring Americans more aid as the economy struggles.

How much will I receive with this next stimulus check
Depending on how negotiations work out, the total amount your family may get could change. Here's a look at the caps put in place to give you an idea of what government leaders are thinking.

CARES Act: With the CARES Act from March, there was no limit to the number of children who could count as dependents, as long as they were under 17 and claimed by the taxpayer on the tax return, according to the Tax Foundation. Each dependent would garner the taxpayer $500. Theoretically, a family in which two adults and six children under 17 were eligible for the full amount could receive $5,400.

HEALS Act: Similar to the CARES Act, the HEALS Act put forth by Republicans doesn't mention a cap on the amount a family may receive. The difference is that it doesn't limit dependents to those under 17 to qualify for the $500 payment.

Heroes Act: The Heroes Act, put together by the Democratic-led House and which has never been taken up or vetoed by the Senate, would place a cap of $6,000 for households of five or more. Essentially, it proposes $1,200 for each adult and dependent, with a maximum of three dependents per family.

So, where does that leave us?
Isn't that the golden question? It looks like the Senate is uninterested in spending much money, and the House is also unwilling to budge on their proposal. The short answer about whether we are getting another stimulus check is maybe. Despite the overwhelming popular support, despite the fact that small businesses and families are hurting, despite the fact that $1,200 isn't enough to get by for four months, the best answer we can give you is maybe.

Pardon the editorializing on my end here, but I struggle to understand why congress can take so long to get our tax dollars back into our hands. They don't seem to have trouble bailing out big business, or campaigning, or golfing, or taking their summer recess… But, I digress. I'm sure someday we will get some form of help from our elected officials, right?
What can I do to make money while I wait for another stimulus check?
You came to the right place with this question! I will always and forever recommend cultivating a side hustle. Even when we aren't in a global pandemic, it's so helpful to have a second gig to fall back on if times get tight.

Here are some of our most helpful resources for getting started with a side hustle:

The safest side hustles to start right now
How to Develop Multiple Streams of Income to Make Money Fast
Side hustles for financial independence: An expert's guide

And, if you're looking for even more tips, check out all of our articles on side hustles here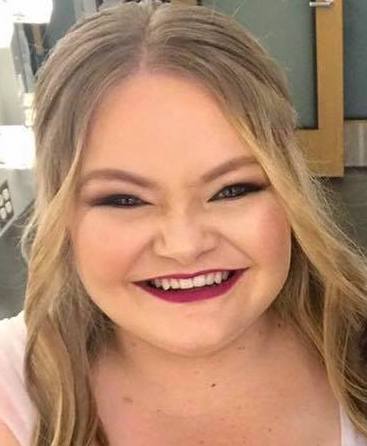 S
Sarah Thibeau
Sarah is an avid reader, a beer nerd, and a social media guru. Sarah loves all things millennial money. She's working on nailing this "adulting" thing, and she's happy to have you along for the ride!