100+ minimalist gift ideas for being more frugal
Saving for your financial goals doesn't leave much room to budget for Christmas gifts. Here are 100+ ways to save money during the holidays.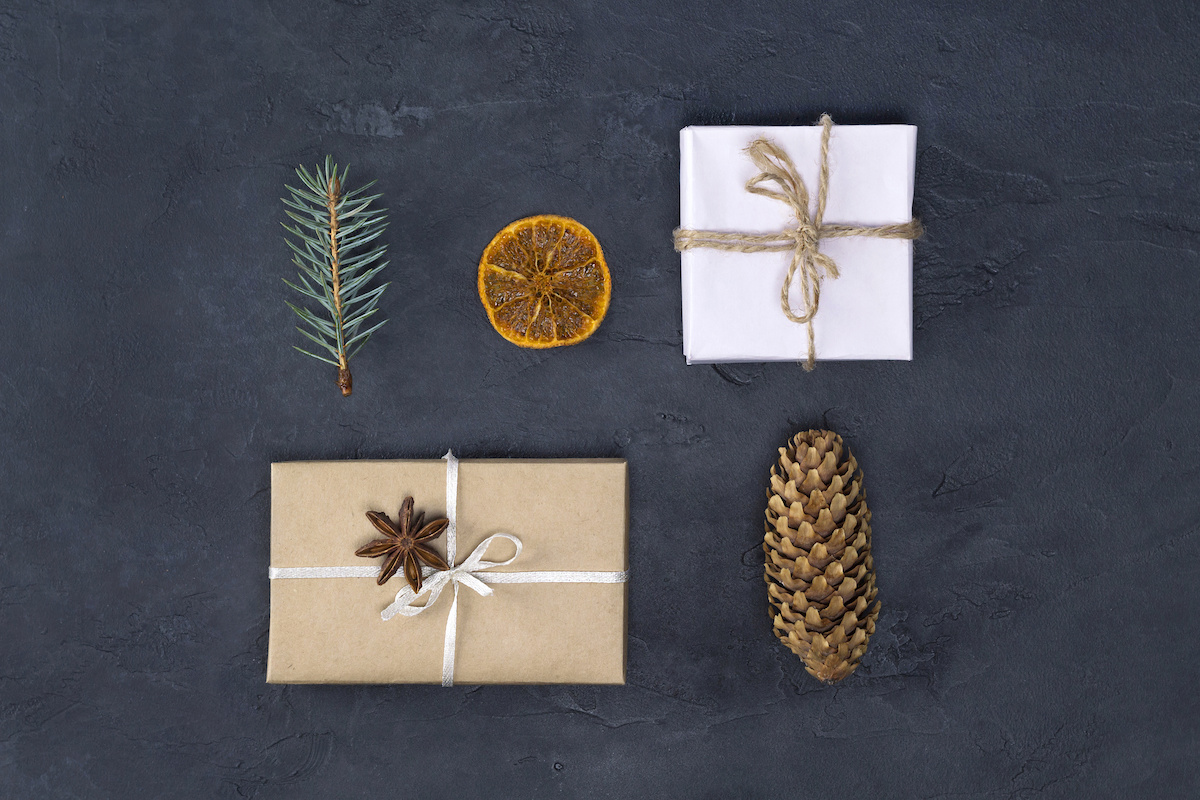 Being frugal and festive doesn't have to be hard.
Here's a list of gift ideas for staying on the tightest budgets (without being labeled as too cheap).
Yes, I know the annual frenzy of sparkling lights, calorie-rich foods, and deals, deals, deals! doesn't "officially" start until the day after Thanksgiving (AKA Black Friday). But try telling that to retailers like Target, or Walmart, or Lulus, which all kicked off the season earlier than ever.
You can't escape the holidays…
There's a name for this phenomenon—Christmas creep—and it doesn't happen by accident. Brands want to maximize the time you spend shopping. They want you to pump Johnny Mathis singing "Sleigh Bells" into your ears for weeks and months on end. If it were up to the Christmas creeps, the holiday season would begin on Labor Day.
That's great for people who can't wait to break out their ugly sweaters. Not so much for the rest of us. For budget-conscious folks, the onrush of the holidays can be bitter eggnog to swallow. When you're saving for an early retirement, working to pay off debt, or living frugally for another reason, the last thing you need is the collective voice of the retail industry urging you to "buy now!" It's not exactly the best time to embrace a minimalist lifestyle.
Worse, there's the immense social pressure of gifts. Even from afar, with this year's social distancing protocols, your family and friends expect you to happily give and receive presents. Get ready for Zoom unboxings!
It all adds up to a lot of clutter, a lot of stress, and a lot of blown budgets.
But you can redefine the holidays based on your financial goals
What if living through holidays didn't have to mean putting your financial goals on pause? What if you could celebrate the season and save money at the same time?
Well, I've got good news for you: you totally can.
In fact, ditching consumerism can help you reconnect with the holiday spirit and bring you closer to the people who matter to you. Many so-called "minimalist" gifts are the deepest expressions of love a person can offer. A thoughtful, homemade present is arguably more in line with the holiday spirit than a new Rolex would be.
Looking for ways to bring joy while saving money and staying under budget this season? Here are 100 minimalist holiday gift ideas to get you inspired (BONUS: Most of them can be done totally virtually!):
Save money with these gifts that cost virtually nothing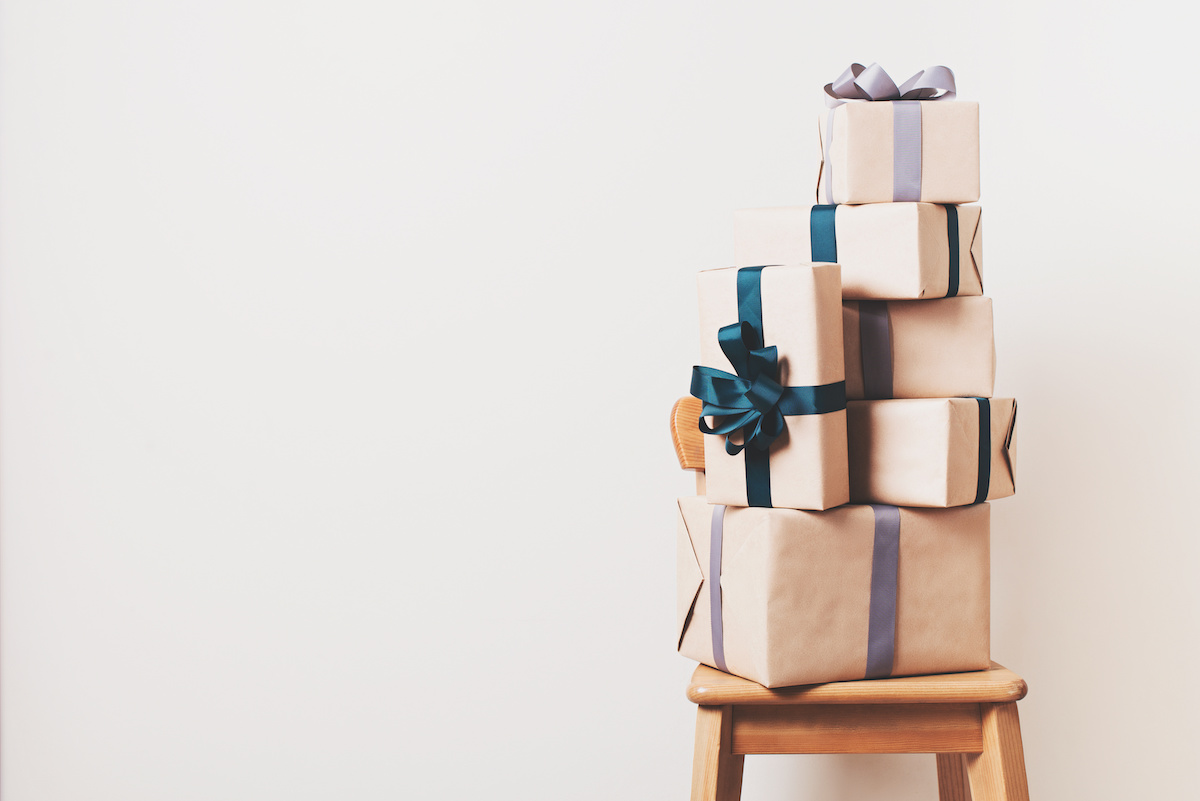 1. Bake some cookies.
2. Or some brownies.
3. Or a cake.
4. Or a dozen cupcakes.
5. Or a pie.
6. Or a casserole.
7. Or, pick some fresh fruits…

8. or fresh vegetables from your garden.
9. Or seeds from your garden.
10. If you know what you're doing, you could gift a jar of homemade pickles.
11. Or jam, marmalade, or preserves.

12. Or home brewed beer.
13. No food or drink to spare? No problem. Create a cookbook of your favorite recipes.
14. Or, if you're a pro, give the gift of cooking lessons.
15. Why stop at the kitchen? You could offer guitar lessons.
16. Or painting lessons.
17. Or language lessons.
18. Or driving lessons.
19. Or fishing lessons.
20. Or writing lessons.

21. Or coding lessons—or lessons of any kind, really.
22. If you'd rather not teach, you could give a gift certificate for a service you can provide, such as auto repair.
23. Or home renovations.
24. Or business consulting.
25. Or website-building.
26. You don't even need a special skill—you could offer to clean someone's house.
27. Or babysit their kids.
28. Or tutor those kids.
29. You could watch their pets.
30. Or wash their car.
31. Or read their manuscript.
32. Or give them a makeover.
33. Or do some yard work for them.
34. How about a "coupon book" for small favors like rides to and from the airport?
Show you care with these heartfelt (and budget-friendly) gifts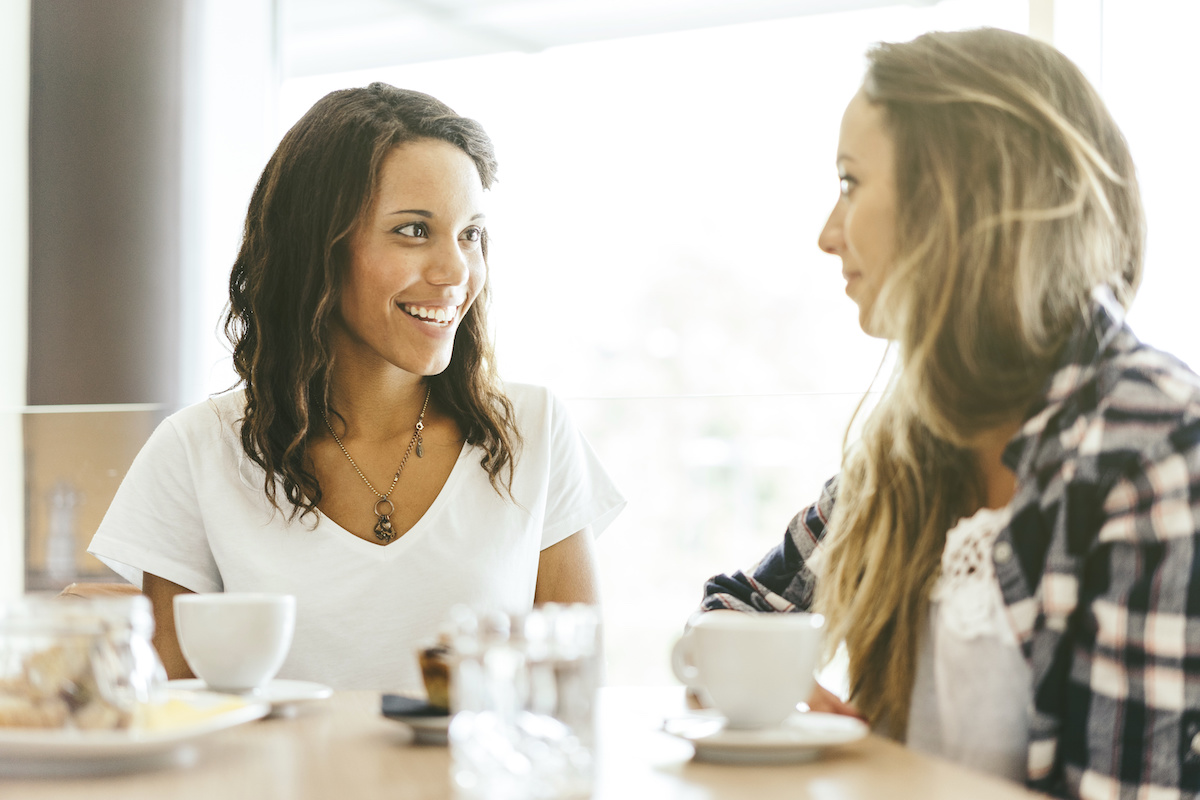 35. A romantic coupon book could be a great idea for a spouse or significant other.
36. You could give your loved one coupons for 10 massages…
37. or for 10 nights when you cook dinner.
38. Or you could go a simpler route and give the gift of time together. You could set aside some date nights, for instance.
39. Or do an outing like an afternoon at the park…
40. or a trip to the zoo during a free admission day…
41. or a picturesque hike…
42. or a bike ride.
43. Better yet, make an impact and volunteer together.
44. A custom playlist is another great way to show someone you care about them.
45. Or, if you're old-school, make them a mixtape.
46. If you're musically inclined, you could record an original song.
47. If not, how about recording a special message?
48. There are plenty of thoughtful ways to creatively express yourself through gifts. You could paint someone's portrait.
49. Or draw them into a comic.
50. Or give them a sketchbook of drawings they've inspired.
51. You could write a poem.
52. Many people also cherish handwritten notes.

53. Ditto for old family photos…
54. especially when they're presented in a handmade photo album.
Put your DIY skills to good use with these handcrafted gifts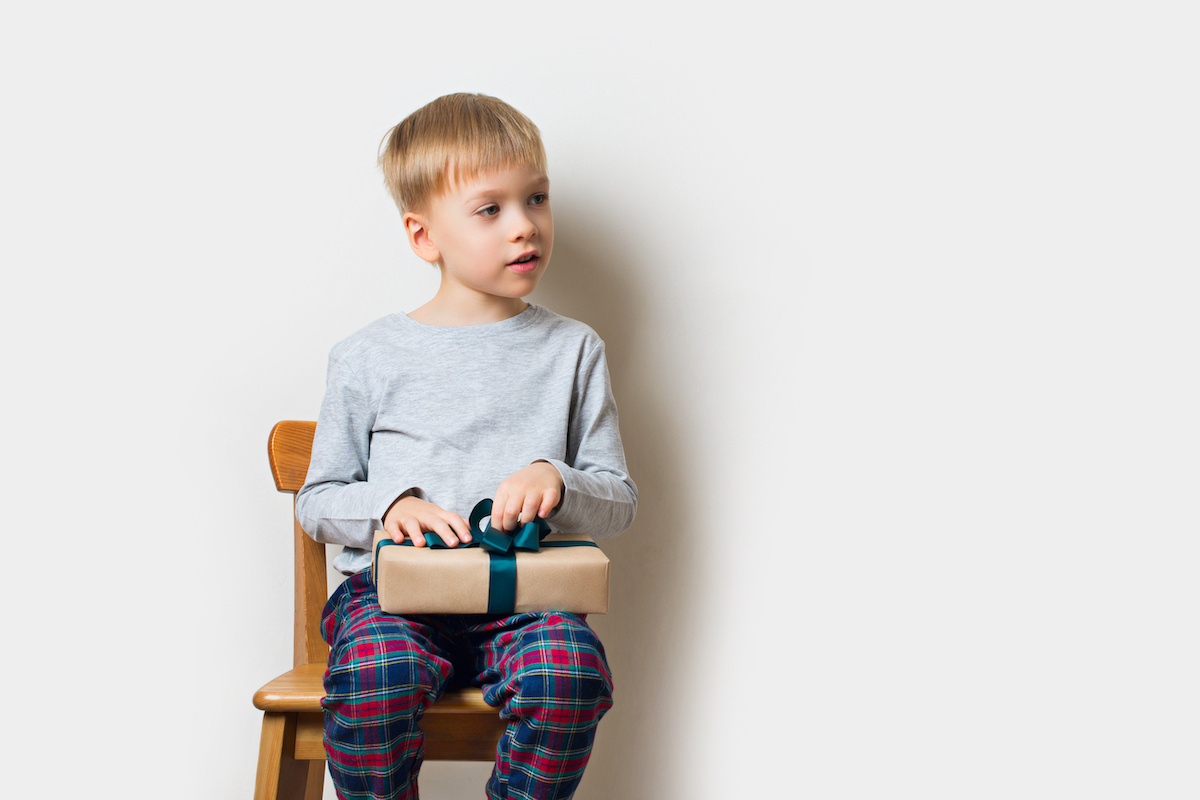 55. You could take that photo collection to another level by creating a scrapbook with some of your favorite memories with the recipient written inside.
56. If you're feeling especially creative, grab the scissors and glue and make a collage.
57. Or sew a cross-stitch.
58. On a more practical note, you could knit a sweater…
59. or a scarf…
60. or a pair of socks.
61. In fact, there's a lot you can do with sewing skills. You might be able to tailor someone's clothes, for example.
62. Or mend their clothes.
63. Or help reupholster their furniture.
64. The same goes for woodworking or metalworking skills. How about a handmade picture frame?
65. Or a handmade coffee table?
66. Or handcrafted rings…
67. or handcrafted earrings?
68. Get crafty! Make new stuff by upcycling old stuff. You could make a terrarium from a coffee pot.
69. Or a candle from coffee grounds.
70. Or a key holder from a tennis ball.
71. How about this soap dispenser made from an empty bottle?
72. Or this DIY mason jar chandelier?
73. If you have an old phone case lying around (who doesn't?) you could upgrade it with dried flowers and resin, like so.
Save space with these clutter-free minimalist gift ideas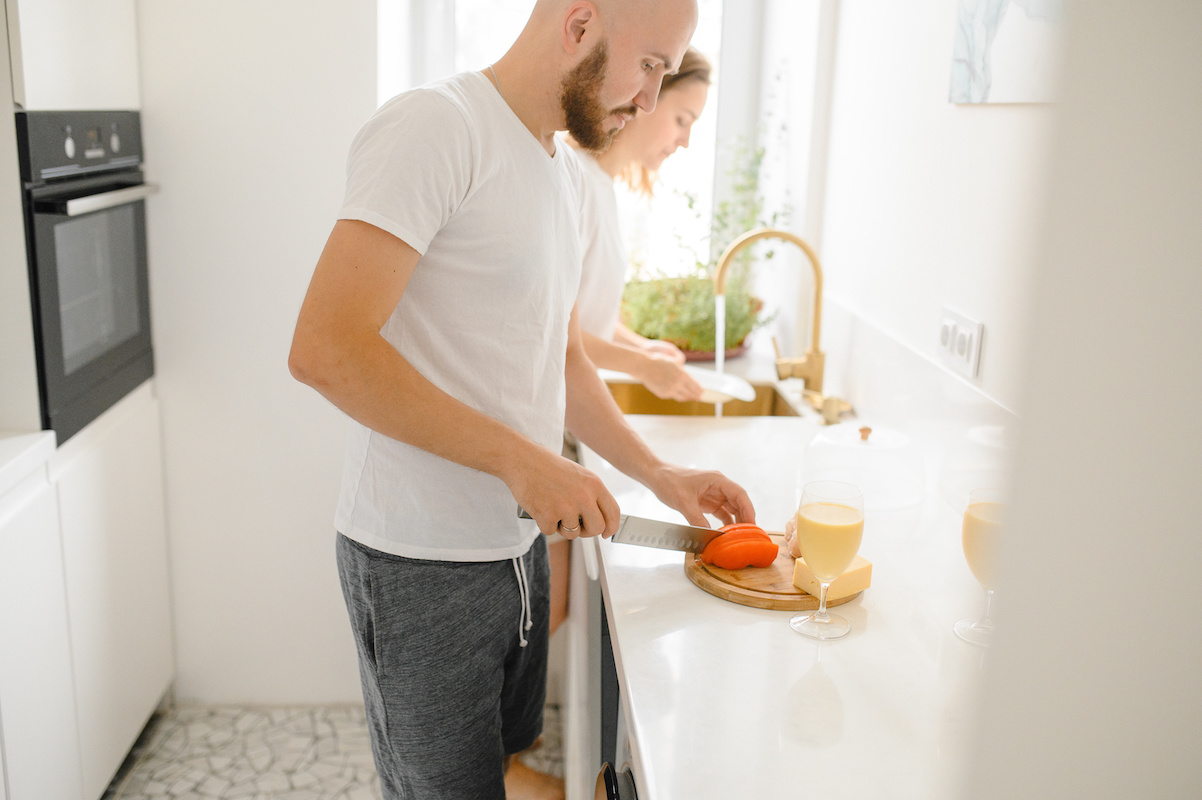 74. Speaking of all that old stuff lying around, consider how much of it you can regift. I'm talking about things like an unopened bottle of wine.
75. Or hardly-worn clothes that don't fit.
76. Or kitchen gadgets you've never used.

77. Untouched soap? Regift it.
78. Candles you've never lit? Regift 'em.
79. Weird tchotchkes your uncle gave you? You can absolutely regift those.
80. Novelty item your coworker thought was funny for some reason? Regift that sucker!
81. If you're currently in the process of decluttering your home, I'm willing to bet you've come across a regifting opportunity or several. Maybe it's your record collection.
82. Or the books taking up space on the shelf.
83. Or the dozens of mugs in your kitchen cabinet.
84. Or vintage (or not-so-vintage) jewelry…

85. toys…
86. games…
87. or electronics.
88. So maybe you don't have anything lying around. That doesn't mean you need to buy things, per se. If saving space is more important than saving money, you could always give a gift card.
89. Or a digital gift card.
90. Or a magazine subscription (physical or digital).
91. Or a year of Netflix.
92. Or a subscription box (check out the list here).
93. If you're sure they wouldn't take it the wrong way, your recipient may appreciate a gym membership or home gym equipment!
94. How about tickets? You could give tickets to a play or concert. Even if it's virtual, live arts can be an enriching experience!
95. Or tickets to an outdoor amusement park.
96. If you want to give the gift of experience, you can go all-out and buy someone a trip…
97. or a spa day… at least mani/pedis (or one of these epic massage guns too)
98. or a staycation at a local bed and breakfast.
99. Hell, you could just give someone money—that's what all of us really want.
100. Finally, there are the intangibles. Consider making a donation in someone's name.
101. Or "adopting" an animal for them—check with your local zoo for details.
102. You could even adopt a whole species.
103. Become a lord or lady (yes, you can buy a yourself or someone else a Lordship or Ladyship title with dedicated land in Scotland.)
104. Or name a star after someone (yes, it's a thing).
Whew! Believe it or not, these are only a small sample of the space- and money-saving gift ideas out there. Indeed, putting this list together actually helped me access a much wider world of gift-giving possibilities than I could have imagined.
How about you? What are your favorite budget-friendly gifts to give (and receive) during the holidays?