12 of the most influential money bloggers in 2020, and what we can learn from them
Influential money bloggers pour the heart and soul into their blogs. They run trusted and respected blogs and are natural born leaders. Here are the top 12 money and personal finance blogs for 2020.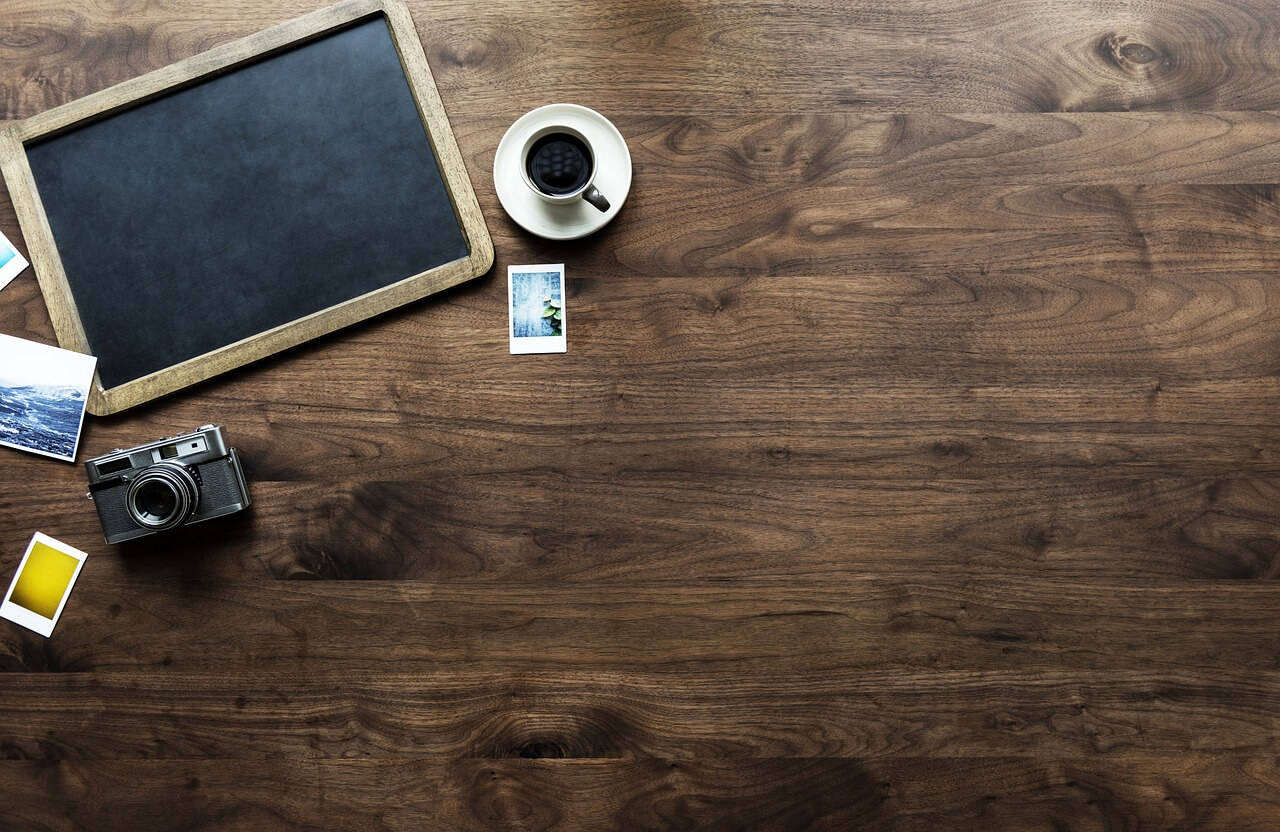 When I utter the phrase "influential money bloggers", what does that mean to you? To me, I'm talking about bloggers who pour their hearts and souls into their blogs to provide their audience with the best financial advice they could give, all according to their experience. Those who are trusted, respected and natural born leaders. Those who encourage us to kick ass.
What is a personal finance blog?
Perhaps you might not know what a personal finance blog is. Well, it's time to learn and start reading if you're interested in becoming more money savvy and gaining financial independence at a relatively young age. Most personal finance blogs educate readers about how to improve their financial health through saving and investing smartly.
The most influential money bloggers aren't necessarily those with the biggest blogs, "best" blogs, most amount of associated facebook fans, or the largest bankrolls. Their blogs aren't necessarily "businesses". Being influential usually implies a level of trust and authority that is built over time, through consistent activity (in this case, publishing financial blog posts) that incite a huge and dedicated following who are inspired by the idea of financial independence.
In this article, I'm picking out the top 12 most influential bloggers in the personal finance community, and providing a little detail about what we can all learn from them through their respective financial advice on how to build wealth.
Personal finance blogs for 30 somethings
While it is never too early to start thinking about your future and financial fitness, most people tend to really kick it into gear around their 30s. As you will read, some of the people mentioned below include members of the personal finance blogging community who have started saving and accruing wealth at a younger age. So, you may think their blogs aren't relevant to your situation if you are already 30 something. But trust me, all of these bloggers provide helpful tips on how to become better at managing money, creating personal budgets, investing, and retiring early.
12 of the most influential money bloggers
1. Pete Adeney (Mr. Money Mustache)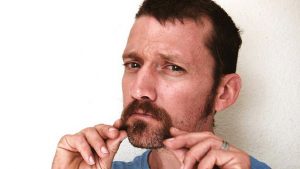 Love him or hate him, Pete Adeney, the Colorado-based guy behind Mr. Money Mustache (MMM) is by far the most influential personal finance blogger that I've ever seen. Many personal finance and money bloggers (including me) point to this mustached money man as their inspiration for starting their own money blog. His writing style is unique. He cusses a lot. Everybody knows Mr. Money Mustache and his absolute hatred for cars (even though he's quite obsessed with them).
We learn from Pete how to think differently. His blog is a hit-you-squarely-in-the-face shot to conventional wisdom. If you've heard the term "clown car habit", that's a phrase that MMM used to epic success. "After years of careful study, observations, and interviews with real car drivers", Pete writes, "I have come to the conclusion that about 90% of the car use that occurs in the United States is Pure Bullshit".
If you are easily offended, don't read Mr. Money Mustache because you'll probably end up very much offended. If you like the challenge of reading a contrarian viewpoint on how to spend less and make money, then totally binge read his entire blog...if you have the time.
Visit: MrMoneyMustache.com
2. J. Money (Budgets Are Sexy)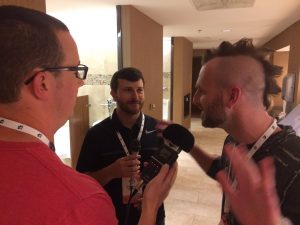 J. Money won a Lifetime Achievement Award at the Plutus Awards ceremony at FinCon (a financial conference designed for money bloggers) in 2016, and for a good reason. Jay is one of the most well-known money bloggers in the business and runs one of the most fun blogs in town at BudgetsAreSexy.com which offers some of the best financial advice out there. Sporting a mohawk in public, he is almost one of the most recognizable figures in the money blogosphere.
Jay founded the RockstarFinance.com curation website (sold to ESI, referenced below) and is routinely mentioned in major media outlets like Business Insider and Forbes. Jay is just as influential as Pete from Mr. Money Mustache but in a much more positive and less smack-you-in-the-face kind of way.  :)
I personally know Jay to be an incredible guy with a kind heart and infectious personality. Just like his blog, he's the kind of person that walks into a room and people seem to be drawn to him (that could just be the Mohawk, but still...).
Visit: BudgetsAreSexy.com
3. J (Millennial Boss)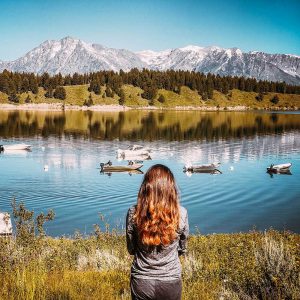 J paid off over $100,000 in debt early in life and is a go-to source for debt reduction and a truly insightful look at personal finance.
J, who professes a love for *iced* coffee, has built up over 200-grand by the age of 27 and stands as a perfect example of what can be done when you're motivated to become debt free. Her blog's focus is debt relief and offers stories of hope from people around the world who struggle with debt.
This millennial money maker also co-hosts a podcast called FIRE Drill.
Visit: MillennialBoss.com
4. ESI Money
He goes by "ESI", and he's a 50-something retiree and writes in detail about mastering your bank accounts, early retirement and even a little about blogging. ESI is one of the longest-running members in the personal finance community and knows this place inside and out. Check out ESI's millionaire interview series for some of his site's most popular and well-read content.
In late 2017, ESI officially bought Rockstar Finance from J. Money, one of the Internet's premiere curation sites for all things money, personal finance, and lifestyle. ESI has since sold Rockstar and is enjoy way more free time.
Visit: ESIMoney.com
5. Sam Dogen (Financial Samurai)
Sam runs a hard-hitting financial blog at FinancialSamurai.com, publishing articles that deep dive into how much the top income earners make and the average net worth for the above average person. Sam's blog enjoys an incredibly active fan base with many of his articles generating a thousand or more comments. More than 30 million visitors have dropped by Sam's blog since its inception back in 2009. Sam now writes full-time.
Sam doesn't sugar-coat his material, so be prepared for some tough love in places on his blog. It is this type of writing style that makes Financial Samurai so attractive to readers, and probably a heck of a lot of fun to write and maintain. I love to get writing ideas from this blog and never leave without learning something new about how to both conserve and make money. Financial Samurai is just interesting.
Visit: FinancialSamurai.com
6. Michael Dinich (Your Money Geek)
If you're a science fiction kind of person, you'll instantly fall in love with his blog at Your Money Geek. It's not strictly about money, but we can gather insane value from the interviews Michael posts and questions he asks.
Michael is one of the most dedicated and determined financial bloggers in the business and he's definitely putting his mark on the entire community. Do yourself a favor and check out what he's doing.
I gotta say that his off-grid solar set up is pretty darn awesome.
Visit: YourMoneyGeek.com
7. J.D. Roth (Get Rich Slowly)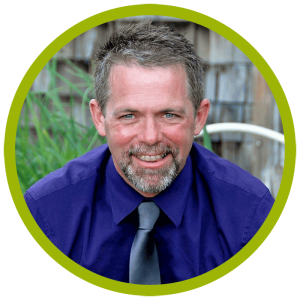 J.D. Roth sold GetRichSlowly.org several years ago (and started another blog, Money Boss, sometime after), but recently bought it back from its investors and is pumping new life into the blog. J.D. is an almost-daily blogger who sends five to six new posts into the digital airwaves each week - sometimes more. He clearly loves to blog, and it shows throughout his writing.
J.D. writes wickedly insightful material, packed with both intelligence and passion. He practices what he preaches, often writing from a writing studio he built next to his house. I'm super jealous of that studio, by the way.
I'm quite impressed with the quality of J.D.'s writing and even more impressed that he can pump out posts nearly every day (it must be his studio!). He tackles a wide variety of topics on his blog, but reading is always time well spent.
Visit: GetRichSlowly.org
8. Jessica Bishop (Budget Savvy Bride)
Jessica has one of the most well-read and highly-influential blogs on the Internet, and she's targeted the soon-to-be bride and how to design the perfect wedding without destroying the ol' bank account or on the other side of the spectrum, having to become a complete penny hoarder.
The blog is full of insightful tips and tricks to getting the most out of this special day...and one that's traditionally very expensive for a lot of people. But, if you read Budget Savvy Bride, you'll know you don't have to be a dough roller in order to have an incredibly special day.
Visit: BudgetSavvyBride.com
9. Michelle Schroeder-Gardner (Making Sense of Cents)
Michelle is one of the best affiliate marketers I've ever seen, and I've had the distinct luxury of enjoying a beer with her and her husband in Tucson. She earns over $100,000 a month from her blog and teaches other bloggers how to position their blogs to earn a bunch of cash as well.
She's a master at teaching people her craft, too. Her online course, Making Sense of Affiliate Marketing, (<-- that's one of those affiliate links, ya know...), is one of the best, most detailed and well-respected courses on how to do affiliate marketing right.
Michelle's blog is definitely geared more toward the income side than living strictly frugal (though she DOES live very frugally...in an RV!). If you're looking to earn massive amounts of money with your blog, look no further than Michelle at MakingSenseOfCents.com.
Also, check out the interview I did with Michelle on what it's like making over $900,000 a year (she earns a heck of a lot more now, BTW).
Visit: MakingSenseOfCents.com
10. Robert Farrington (The College Investor)
The guy behind the blog, Robert Farrington, runs one of the most influential sites dedicated to young people, including investing, managing your student loans and how to earn more money through passive sources and side hustles. Since 2009, The College Investor blog has been one of the best sources for learning how to crush student loan debt and begin building wealth.
Robert is a natural numbers guy. In fact, he's admitted to a desire to do his own taxes at the age of 13. Yes, 13! As a youngster, his entrepreneurial spirit took hold through sites like eBay, investing his earnings and gaining more than he lost. That's the idea!
Visit: TheCollegeInvestor.com
11. John Schmoll (Frugal Rules)
John runs one of the more colorful money blogs in the community - literally! After graduating from college with almost $25,000 in credit card debt, John knew there was a problem. And it didn't just afflict him. Frugal Rules is a resource to learn about techniques, tips, and tools to destroy your debt and live a more satisfying frugal life.
And by the way, the rules are pretty simple.
Visit: FrugalRules.com
12. Andrea (Saving Joyfully)
Andrea is an up-and-coming blogger, but her writing style is quickly catching fire within the community (<-- FIRE pun intended!).
She is a down to earth blogger who's writing about living a more healthy life using practical tips that anyone can use. One of my favorite articles from Andrea is why everyone should take a personal finance class. If only they taught that subject more consistently in schools, eh?
Anyway, check out Andrea if you haven't already!
Visit: SavingJoyfully.com.