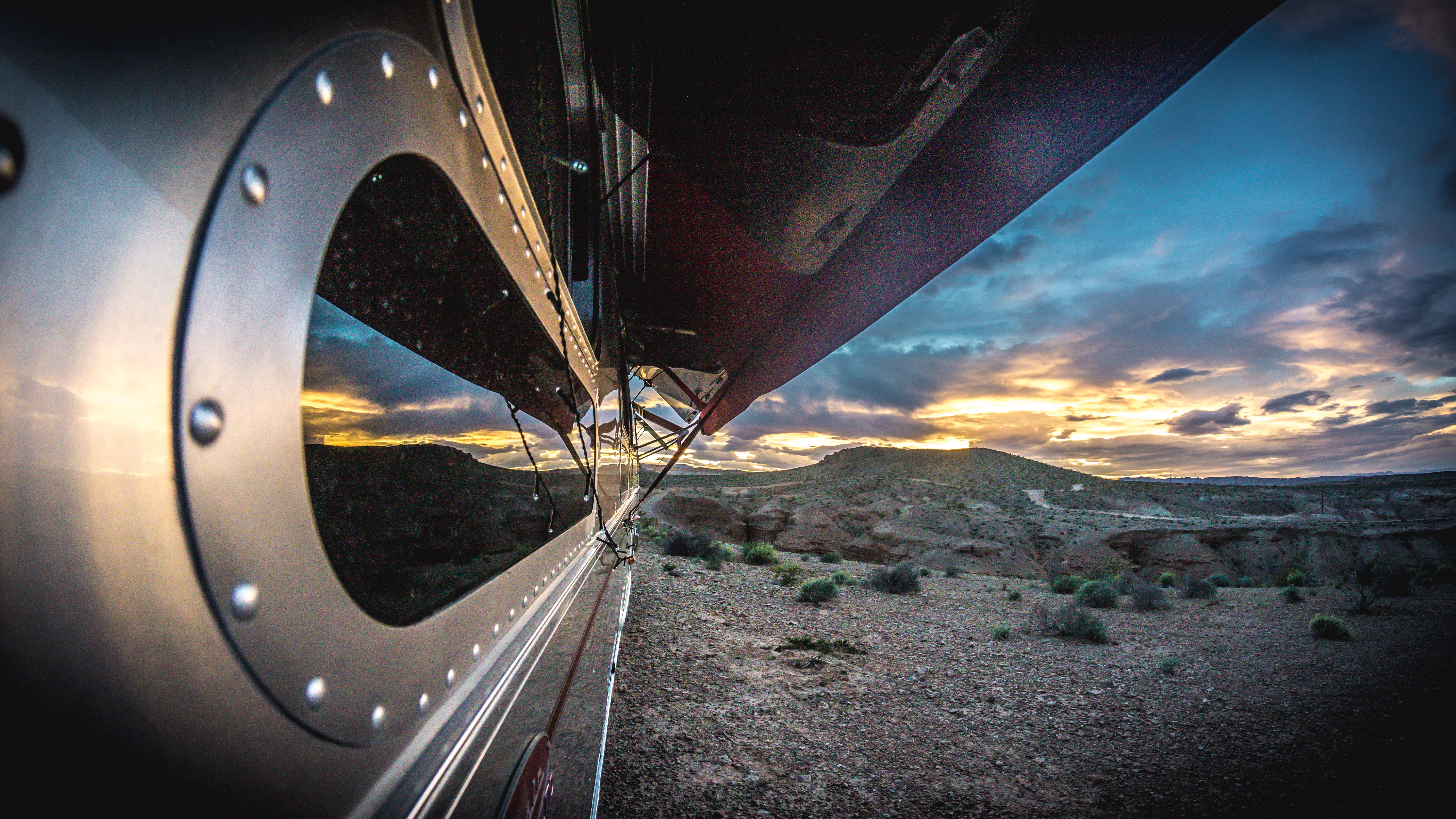 The changes we make are designed to maximize our happiness every day of our lives. What's it like to live your epic permanent paradise?
What is it like to live a life we designed? To be financially free? To be able to wake up every morning genuinely happy and fulfilled with our lives?
Living your epic life could mean so many different things, like:
Quitting your full-time job
Location independence
Traveling the world
Paying off debt
Starting a successful side hustle
Earning craploads of money
In whatever way you define your epic life, achieving it means a lot more than just "accomplishing a goal". It also sets your life in motion.
You begin to live your true purpose.
Need some inspiration? Here are a few examples of those who are living their epic lives of permanent paradise.
[convertkit form=1061458]
She started traveling the country, by herself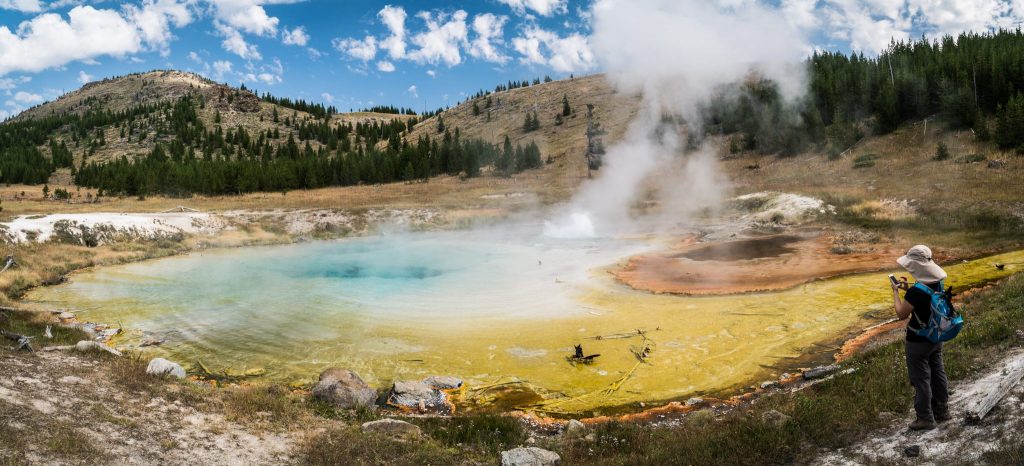 My wife and I were hiking Yellowstone National Park last year, and we stumbled upon someone who recognized us from our YouTube channel. We got to talkin', and her story is amazing.
She lives in a 23′ Airstream. About six weeks into her full-time RV adventure, she was sick and tired of her daily grind life in corporate America. The incessant grind. The endless hours in search of promotions, status, and the almighty dollar.
A month and a half before we ran into her in Yellowstone, she quit her job, bought an RV and set sail across the United States in search of anything. Her calling. That takes tremendous guts!
Michelle earns over $900,000 from her blog
I recently interviewed Michelle about what it's like earning so much money from her blog. It took a ton of work up-front, but now only puts in a few hours a day (and recently moved onto a boat!). She started her blogging business in 2011 as a means to earn some extra dough. Things…umm…snowballed a bit. She quit her job two years later and focused entirely on earning a living with her blog. In 2017, she raked in over $1.5 million straight from her blog.
Rob paid off his mortgage in under 8 years
In early 2017, Rob from Mustard Seed Money wrote a guest post for me about his remarkable achievement: Paying off a $400,000 mortgage in less than eight years. He was just 22-years-old at the time that the bank forked over all that cash. By 30, he's livin' in a paid-off house.
Eliminating one of our largest debts is a huge enabler to accomplishing goals. Our options explode tremendously, not to mention the foundation of our financial health.
He took a gap year instead of retiring early
Noah, who blogs about his adventures at Money Metagame, decided to push off his [possible] dream of early retirement and instead take an entire year off, NOW. But, here's the kicker: They didn't just take a sabbatical with a plan to return to their old jobs. No, instead, they just quit. "We are calling this adventure a "Gap Year" because we plan to return to work at some point in the future." It won't be their same old jobs, though. And, maybe a gap year will reveal opportunities to earn money that don't look like traditional 9-to-5 jobs.
We quit our jobs and travel for a living
For us, we wake up every day knowing that we're doing exactly what we were meant to do. We travel the country full-time in our Airstream and love this lifestyle. We see way more of this country than we ever thought possible.
One of my hobbies is photography, and this is the perfect lifestyle that lets me explore my creative side, something I rarely got to do in corporate America.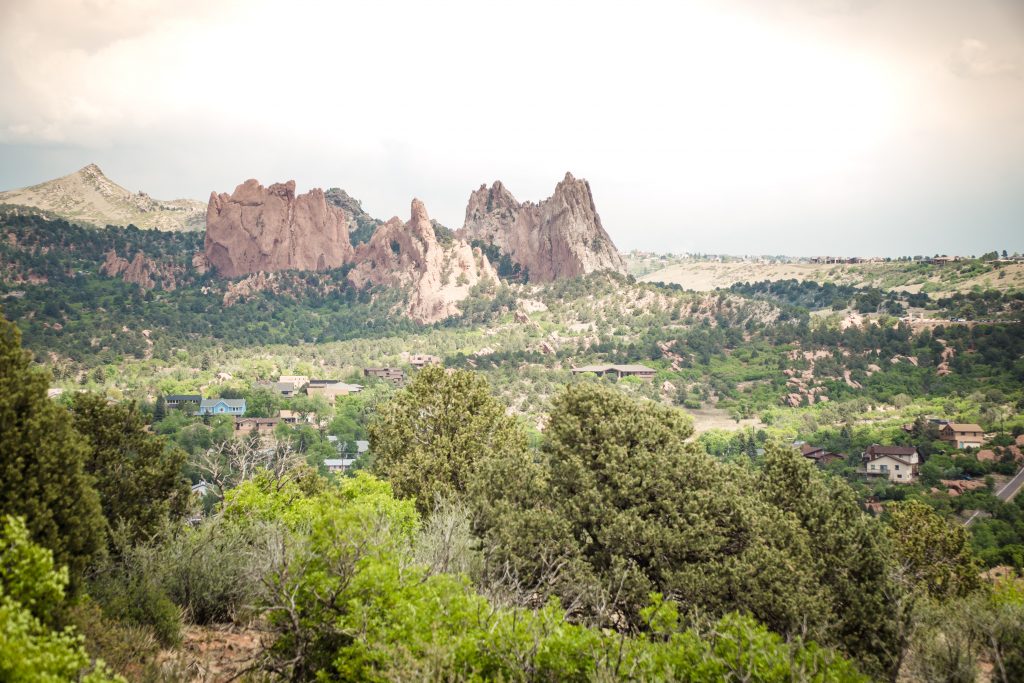 For my wife and I, our goal was financial independence and early retirement.
If you're wondering whether or not this whole early retirement business is all that it's cracked up to be, then let me answer that question first.
Yes. Hell yes, it is.
It's a remarkable feeling of control, each and every day. It didn't take long before I forgot entirely that I didn't have any major income coming in. That part just didn't matter. My wife – the money master in the family – worked the budget so we were able to travel the country and have fun doing it.
I almost never got bored, but that's also because I had set up a plan of attack. I knew what I wanted to do with myself before I quit. That's essential. If you have no hobbies, then you probably won't be happy doing nothing and sitting at home. Doing nothing isn't what early retirement is all about.
Check out my one-year early retirement performance review for how our first year turned out. I'll give you a hint: It went very, very well.  :)
How can you change your life to begin living your epic permanent paradise?
Also, do you think that you're living your epic new life? Tell me about it below in the comments! I love to hear success stories.
S
Steve Adcock
Steves a 38-year-old early retiree who writes about the intersection of happiness and financial independence.