Lifestyles
Why this couple downsized to a 500 square foot tiny house
Claudia and her husband Garrett recently downsized their 1500 square foot house into a 500 sqft tiny house. I had a chat with the couple about why they made the move.
I love stories about people who successfully escaped their comfort zones by making powerful decisions to improve their lives - even if those decisions may not conform to the society-approved way of life.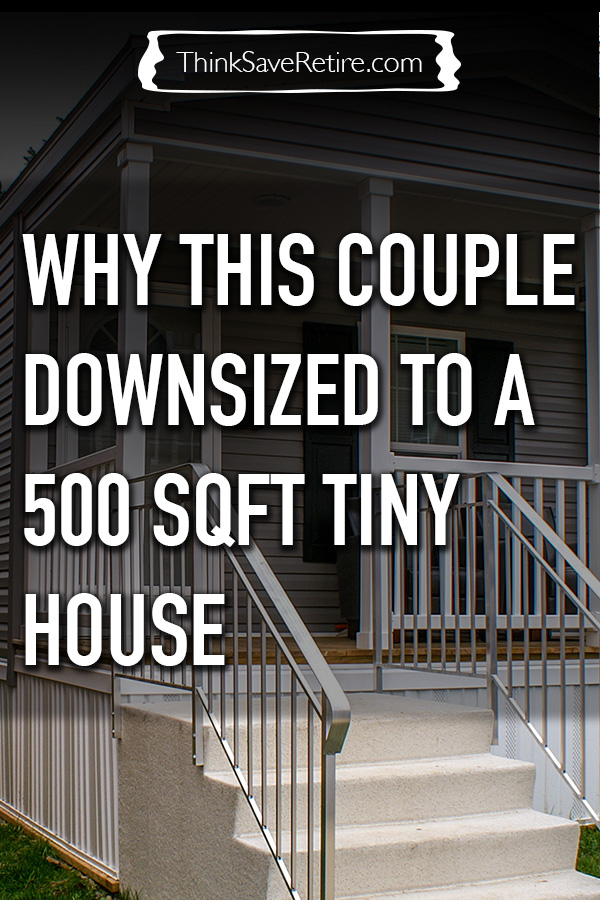 Claudia and her husband Garrett did just that, and I recently had the opportunity to quiz Claudia, who blogs over at TwoCupHouse.com, and her husband about their decision to downsize their 1500 square foot house into a 500 sqft tiny (small) home.
Related: Could you live in a tiny home?
What happens after you move into a house just a fraction of the size of "normal" homes in this country? Do things get cramped? Is there enough storage? Is it tough to find some alone time? Good questions.
But first, the "why". Why did this couple escape their 1500 sqft luxury home to live in something a third of the size? Because debt sucks.
Claudia and Garrett realized that they were living above their means, and their spendthrift lifestyle soon rewarded them with around $200,000 in cold hard debt.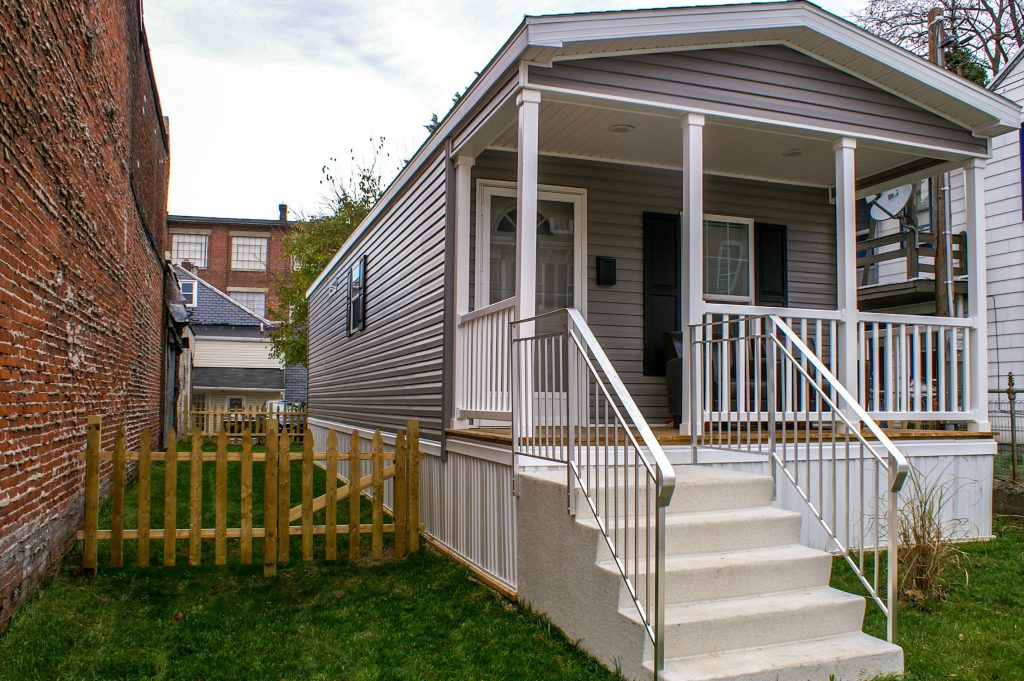 Garrett described the burden of debt to me. "The stress associated with this debt and the realization that we would work the rest of our lives to pay off these debts, left us with only one option - eliminate all debt." The largest debt the couple owned?
The mortgage. It had to go.
Ideally, they want a 200 sqft tiny home on wheels (mobile living is catching on!), but the logistics didn't quite work out due to zoning ordinances regarding dwelling size in their area. Their 500 sqft "small house" was a stop-gap measure to get them through until retirement, where full time travel is on the horizon! In other words, this is only their first lifestyle downsize, and it only took less than $70,000 to complete.
"I knew I didn't want to stay in our big house forever, especially because we knew we wanted to relocate at some point. That's when it clicked," Claudia added.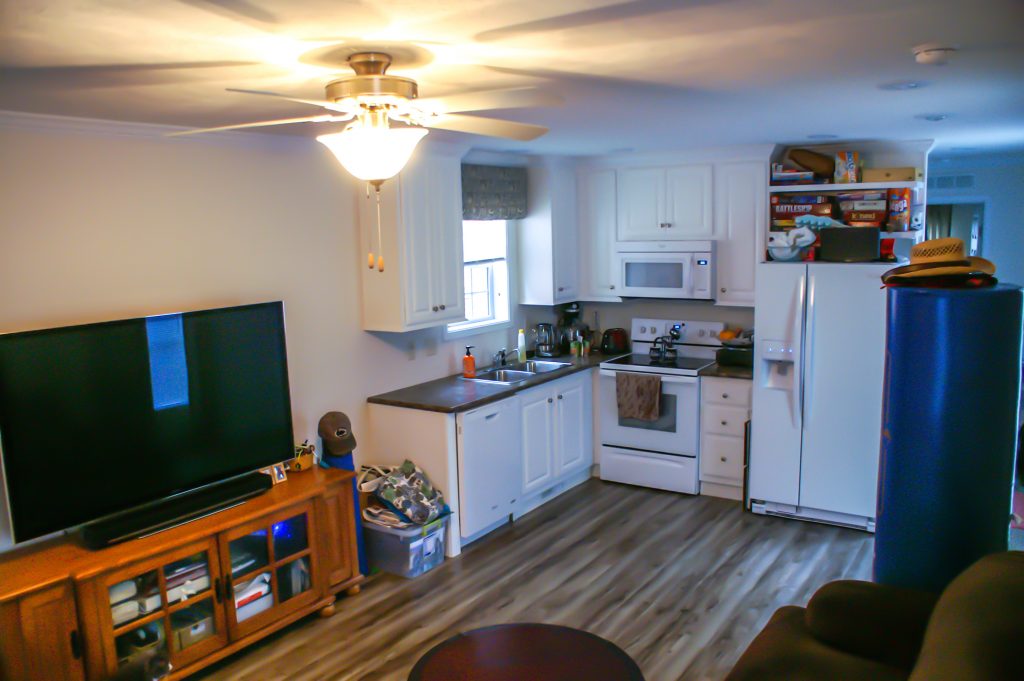 Next, the "how". How does anyone blow off a life living in a traditional house for tiny house living? Of course, a big part is downsizing and streamlining. The other is working out the logistics of bringing the plan together.
"The Eureka! moment, or more like the breaking point, occurred when Claudia found the vacant lot on Zillow," Garrett said, describing their goal of finding land close to where the couple works. "We did find the land first and then figured out what size and type of house we could put on it." The land they found was cheap enough to essentially make it worth letting the land's configuration dictate the design of the home. As with most things in life, flexibility is key.
The list price of the land? $5,000.
Garrett warns, "If someone else is considering building on a vacant lot, check with the borough on minimum dwelling size." Claudia agreed, adding "...based on feedback we received from our municipality, a tiny house on wheels is considered an RV, and this was a no-no". She recommends checking with zoning officers in your local municipality.
What is tiny house living like?
"Life in our small house is better than I ever could have imagined," Claudia told me, "particularly because of the decreased need for on-going maintenance, including remodeling, repairs and cleaning." Adjusting to the new digs took almost no time at all for Claudia and Garrett.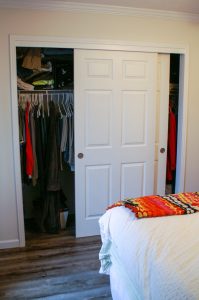 However, there was some fine-tuning. For example, a much smaller master bathroom forced a change in their morning routine to logistically allow for their individual day-prep activities. They also switched up their meals so they better conform to the seasons. "We now have a summer diet and winter diet due to the ambient heat generated from cooking indoors".
The house is perfect for the young couple. Garrett told me that they spend more time hiking, kayaking and enjoying the outdoors with a lot less house to clean and maintain. And yard work has now become trivial.
"The small house is perfect for us.  No wasted space, a small lawn that takes 4 minutes to mow," Garrett reports. "Energy and water bills that are half the cost.  The best part is we will be debt free by Jan 2017, which means we eliminate $200,000 of debt."
Claudia admitted that downsizing from their 1500 sqft house straight to a 200 sqft home would have been much more difficult. "Honestly, I don't know that the transition would have been as easy if we had gone from the big house to the tiny house immediately, mostly because we still had too much stuff when we moved in--having taken a stutter step allowed us to further refine the "stuff" we wish to retain for our life today and our life on the road in Two Cup House."
The best advice for living in a tiny house? Be proactive and prevent clutter before it happens. "The toughest room to keep clean and tidy would be the living room/kitchen.  This space has become our living room, kitchen, dining room, office, and yoga studio."
What was the biggest unexpected expense?
"The biggest expense that we did not anticipate was the electronic water meter that we had to purchase during the build.  We were surprised to find out that the meter was not supplied by the borough.  This was roughly $1,200." Claudia told me that the only item that they purchased specifically for their new 500 sqft home was a hand-held vacuum.
Thanks Claudia and Garrett for opening up your home to me. Have a look inside, below.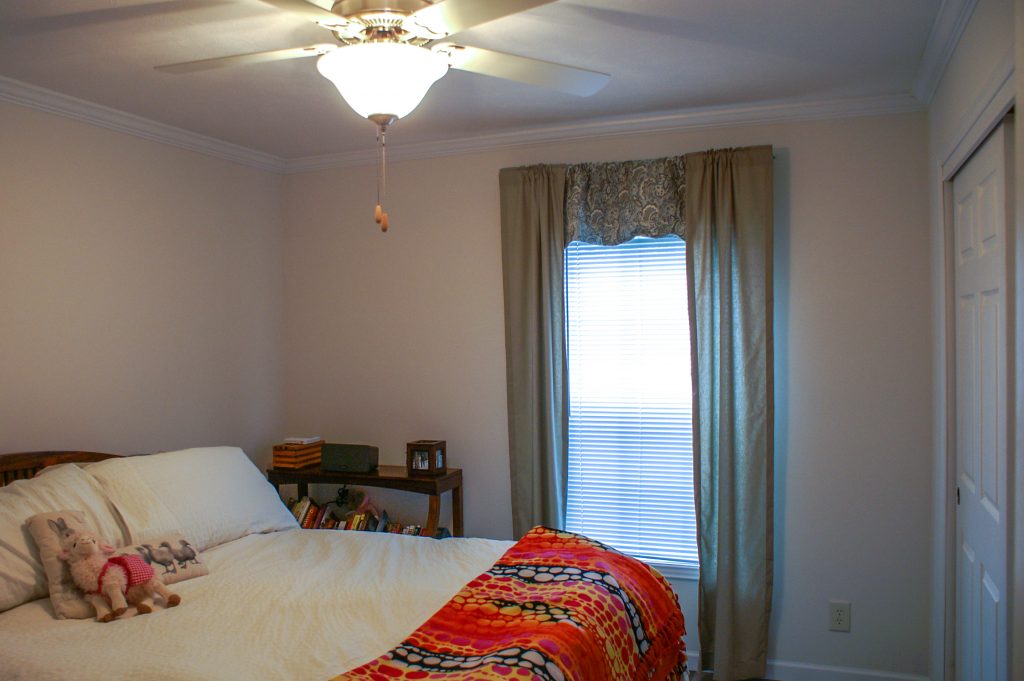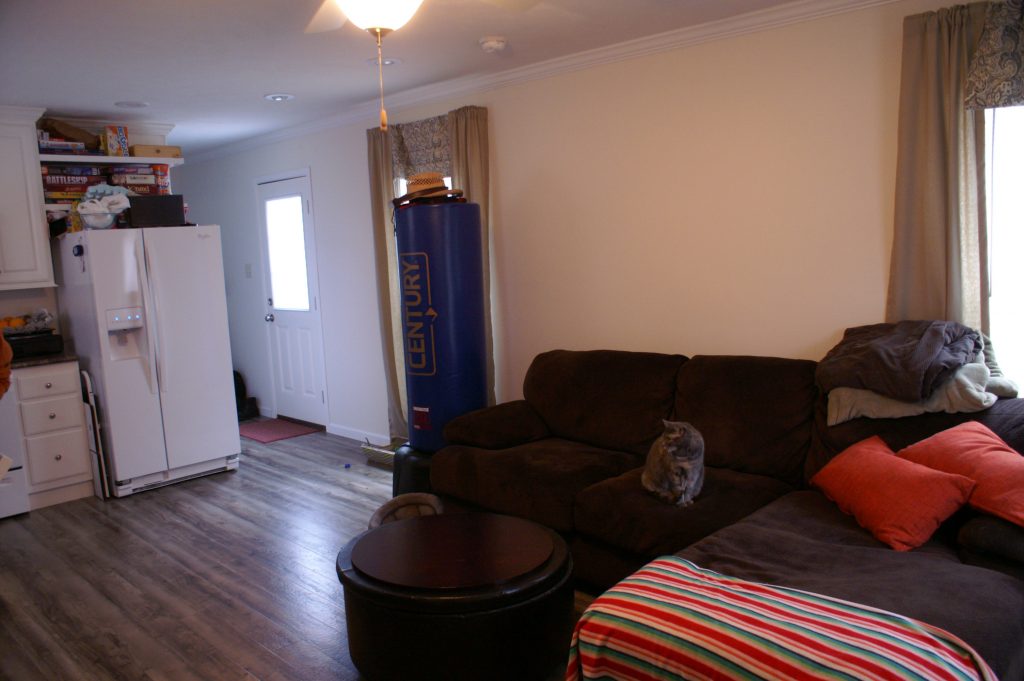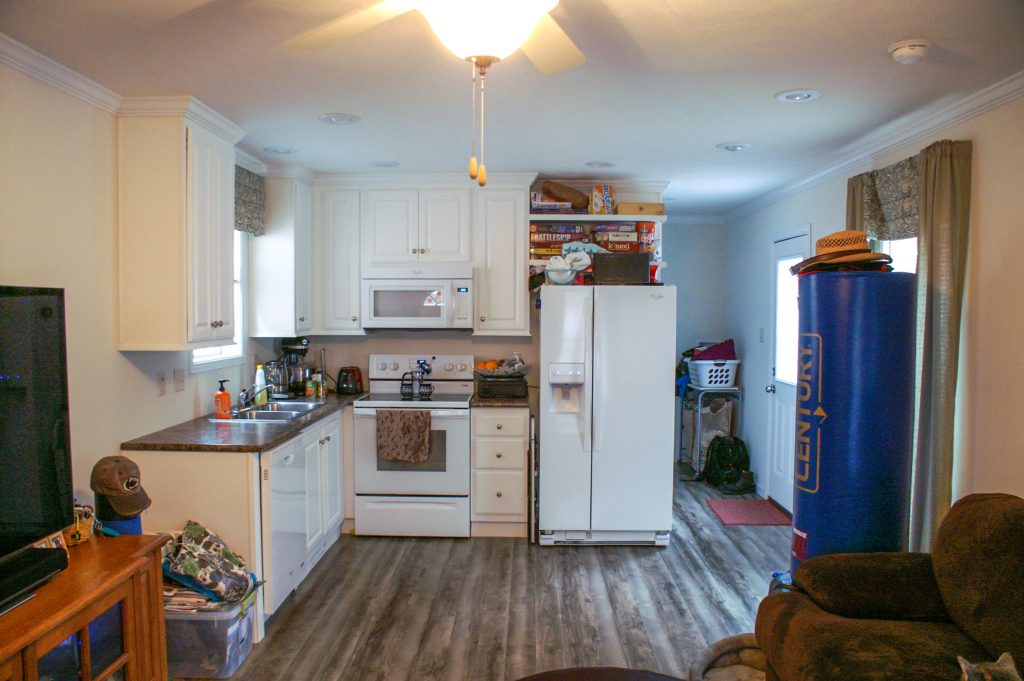 S
Steve Adcock
Steves a 38-year-old early retiree who writes about the intersection of happiness and financial independence.