How to Retire
Our Next Life series: Part 3 - Picking our next home
In Our Next Life part 2, my wife and I have decided to sell or give away nearly all of our possessions, including our home, buy an RV, and live for years traveling the country and enjoying life on the road with our two rescued dogs.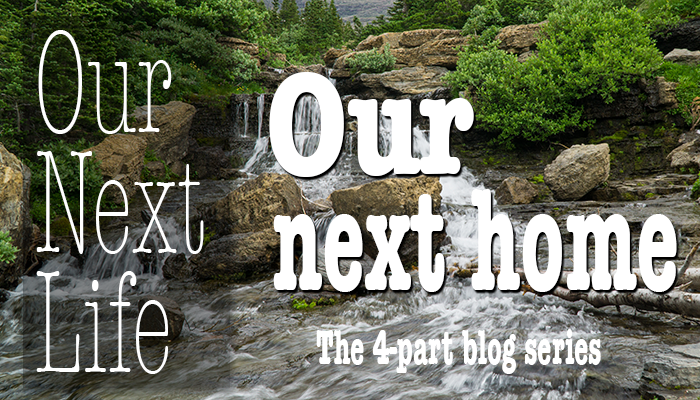 In Our Next Life part 2, my wife and I have decided to sell or give away nearly all of our possessions, including our home, buy an RV, and live for years traveling the country and enjoying life on the road with our two rescued dogs.
Our full time jobs will be done by the end of 2016.  The process of getting rid of stuff will continue through most of 2016 with Craigslist ads and repeated trips to Goodwill.  We are getting our affairs in order to make a dramatic lifestyle change and significantly downsize our living arrangements.
Now, add in the fairly important task of finding the RV (trailer, not a motorhome) that we want to call home for under $60k, with truck, all in.  But yeah, no pressure.
Picking out our new home
The biggest factor: size.  We want to get out into the middle of nowhere, not be stuck in overcrowded campgrounds and RV resorts listening to the frustratingly omni-present hum of cars, generators and people.  This means we won't have neatly cleared slabs of pavement on which to park our RV.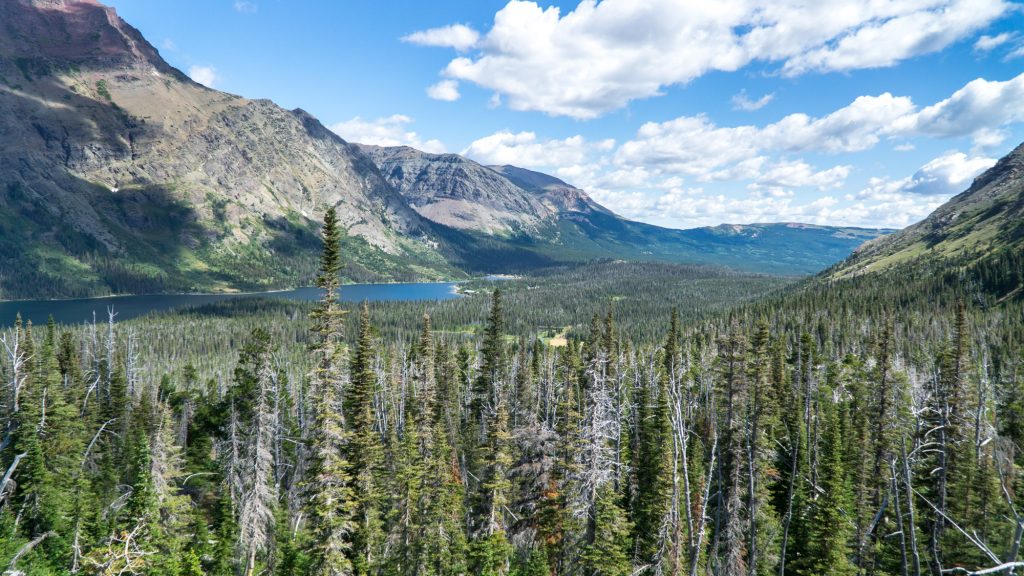 So it needs to be small-ish.  Certainly less than 35 feet.
And we want one that is well built with very little maintenance.  This means very few moving parts, and definitely no slide-outs.  While slide-outs can increase your living space to the point of rivaling a San Francisco studio apartment, they also come with maintenance.  Things break.  Slide-outs can inadvertently come loose as you're barreling down the highway at 60 MPH.  Plus, we don't need that extra space.  More to clean,  More to heat and cool.  Nah, we're good.
And I want an RV that sails through the air and is easy to tow.  Gas mileage will be one of our major concerns as we begin this new lifestyle, and anything that we can do to make our rig easier to pull will be money in the bank for us as we travel from beautiful place to beautiful place.
Oh, my wife and I also want a queen sized bed, so we can't go too small.  No pop-up camper for us.  No cheap $5k 1960's fixer-upper, either.  We're gonna live in this thing right off the bat, so it needs to be 100% move-in ready.
I need to be able to walk into the RV for the first time and make a pot of coffee, sit on the "pot" and clear some space for dinner, then grab a beer out of the working refrigerator, maybe take a nap on the bed before heating up my now-cold cup of coffee in the perfectly functional microwave.  Phew, I'm demanding!
But really, I'm not asking for anything special.  Things just need to work.  We will upgrade as we go, like a back splash behind the kitchen sink, new flooring, refinishing the cabinets - whatever.  Those things we can do on the road.  But the basics?  Yeah, we need those ready to go.
Let's recap.  We need an RV that's move-in ready and less than 35 feet but not too small so it comfortably holds a queen sized bed.  It needs to be low on maintenance, no slide-outs and fairly aerodynamic as we drive down the highway to maximize our gas mileage.
What we seem to be looking for is an Airstream, probably in the neighborhood of 28 to 34 feet.  Ideally, we'll find a 30 or 31 footer in our home state of Arizona built in the late 90's era with all working appliances, no carpet, queen bed and a solar charging system (optional, but a big plus) for under $40k.
Our research online has been fairly encouraging.  Not many in the state of Arizona, but there are plenty of available Airstream trailers in good shape and well within our targeted budget.  Most, however, do not have solar, so that would be an upgrade that my wife and I would need to undertake.
Almost every day the wife and I are looking through airstreamclassifieds.com and sending each other links to Airstream listings through chat.  "Wow, that's a nice one!  Exactly what we are looking for".  "If only we were looking to buy right now, we'd jump on this one!"
While the outside of Airstreams all pretty much look the same, the interiors come in all different varieties and configurations.  Some models have full sized beds while others have queens.  Some have the bathroom situated in the very back and two double beds on either side of the unit, while other models have the bedroom in the very back.
Airstreams offer all different finishes to cabinetry, flooring and appliances.  And because we are buying used, there are any number of upgrades and customizations that might enhance (or detract) that trailer's fitness to become our next home.
Luckily, as detailed above, we only have a few major requirements.  The rest, well, we can play by ear and just see what we like.
But our rental home has gotta go first.
When my wife and I got married last year, we began renting out the home that I lived in south of town.  We completely freaking lucked out with these renters - they are exceptionally nice people, clean and actually enjoy doing house work and repairs.  I let them.  I give them discounts on rent.  It works out nicely for the both of us.  They also signed a two-year lease.
I know, landlords don't often get these kinds of renters, and we know that we're lucky.  Thus, we ain't pushing our luck by keeping the house.  The rental contract is up next summer, and we're officially putting the house on the market then.  We will have around $112k left on the mortgage at that point, and if the housing value holds steady for another year, we stand to make around $40k on the house over the remaining mortgage, conservatively.  Sadly, I will still lose quite a bit of money on the house overall. Real estate isn't always a wise investment.
But still, that $40k over the remaining mortgage can go straight into the purchase of the truck and/or Airstream trailer.
And at this point the real fun begins.
Finish out the series with Our Next Life, Part 4!
S
Steve Adcock
Steves a 38-year-old early retiree who writes about the intersection of happiness and financial independence.