Finfluencers
Meghan and Harry to retire from royalty. What does that even mean?
So you heard your favorite royals are retiring to become financially independent...
If you're anything like me, you've spent at least one moment after your alarm splits that magical early morning silence contemplating whether or not you really need your job. This thought is usually followed by a fantasy of being some sort of royalty and not having to work ever again. It turns out, the grass isn't always greener on the other side. Or maybe the royals just aren't that different from us after all.
On January 8th, 2020 Meghan Markle and her husband Prince Harry, also known as the Duchess and Duke of Sussex, announced their "retirement" from royal duties and their intention to become financially independent from the royal family altogether. They released this statement via Instagram, which was a bold move and one that you'd only see from people who are really ready to step away from the royal family.
Apparently my fantasy life isn't as great as I assumed. The duke and duchess aren't planning on moving to a remote island and changing their names, but they are planning on focusing on their charity work and moving out of England. I've heard quite a few reasons for becoming financially independent, but I've never heard about seeking financial independence so you can retire from your family…
This announcement surprised me, but it also prompted me to consider what this transition might look like for two people with more money or status than I could ever dream of.
How much does a "job" as a royal pay?
The numbers on this aren't quite as clear as a standard salary range for any other job but the royals make big money. The Queen makes nearly 20 million pounds per year from the Sovereign Grant. She shares a portion of that with all of her children. She also has private property and investments with unknown values, but some speculate these could be worth millions of pounds yearly. Being next in line for the throne, Prince Charles receives 30 million pounds from a trust yearly, which he shares with his wife, his kids, and their spouses.
On top of these trickle-down funds, Harry received approximately 10 million pounds from his mom's estate when he turned 25 and had a successful career in the British military. In 2018, Harry earned roughly $3 million pounds for visiting charities, army units, and serving as a goodwill ambassador. Meghan, a successful professional actress, also had a stellar salary from her pre-royalty days, so she isn't exactly hurting for money either.
It's safe to say this family has enough streams of income to achieve their definition of financial independence—but what does it mean to achieve financial independence when you're a royal vs. a "normal" person?
Unfamiliar with financial independence? Let me introduce you to FIRE.
FIRE stands for Financial Independence Retire Early. It's a movement that's been around for decades but it has really picked up steam in the last 10-15 years. In fact, this blog, Think Save Retire, historically has been all about how to reach your FIRE goals. Check out our founder, Steve's story about retiring from corporate America at 35 here.
What does financial independence look like when you retire from the royal family anyway?
Financial independence from the royal family looks like: paying for your own travel, skipping fancy state dinners, shopping off-the-rack (a habit which Meghan was known for already), and living free of royal constraints.
In regard to their royal retirement Harry and Megan specifically shared that, "they would no longer receive money from the taxpayer-funded Sovereign Grant, which they said has covered five percent of their expenses." This means that they were already covering a majority of their expenses. It's not clear whether they were covering them through their own funds or via money from the Queen or Prince Charles, but it seems like they've carefully considered how this will change their lifestyle.
In all honesty, achieving financial independence isn't all that different for the Duke and Duchess of Sussex than it is for any of the rest of us. It requires taking careful stock of your circumstances, being willing to cut back on lavish expenditures, and spending your money wisely.
How can Megan and Harry achieve financial independence?
While we highly recommend they start by subscribing to Think Save Retire's newsletter (wink wink)... First off, they intend to move to Canada. While it's still a territory of the crown, it's majorly different from living in the UK. The cost of living is lower, and they're not going to be living in an iconic castle with a massive staff and upkeep, which will also save them some dough.
One huge advantage that they have over many other people in the FIRE community is that they're famous. Megan both in her own right and from marrying into the royal family. Prince Harry because, well, he's Prince Harry. They could make plenty of money to live on just through public appearances. Plus, if they invest their sizable bank balances right now, they'll have loads of wealth to hand down to their family. I wonder if they'd ever consider living off-the-grid… That would put them in a seriously great position. They'd probably never have to be seen in public again!
What will this announcement mean for the FIRE movement?
If anything, this decision and their particular choice of words has a chance of bringing mass worldwide attention to the FIRE movement. Of course, they didn't specifically reference FIRE, but those of us in the know could make the connection…
It's possible that more high-level royals will also choose to become financially independent of the royal machine, but it's just as likely that this is a one-off FIRE success story. Either way, I'm happy for them and their precious kiddo. I can't wait to watch the first FIRE royals (and I'm pretty excited that they're going to be living on the same continent as me, maybe they'll be looking for a roommate?).
For those of you who are new to the concept of FIRE, I promise you don't have to be royalty to do it! Here are some resources to help you get started:

Subscribe to the Think Save Retire newsletter
Learn how to retire early the healthy way
See how to make your own Instagram-worthy retirement announcement
Laugh at this tweet about freelance work: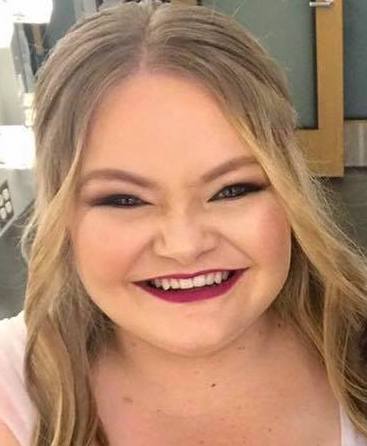 S
Sarah Thibeau
Sarah is an avid reader, a beer nerd, and a social media guru. Sarah loves all things millennial money. She's working on nailing this "adulting" thing, and she's happy to have you along for the ride!