Is an MBA Worth it?
Only you can decide if an MBA is right for you.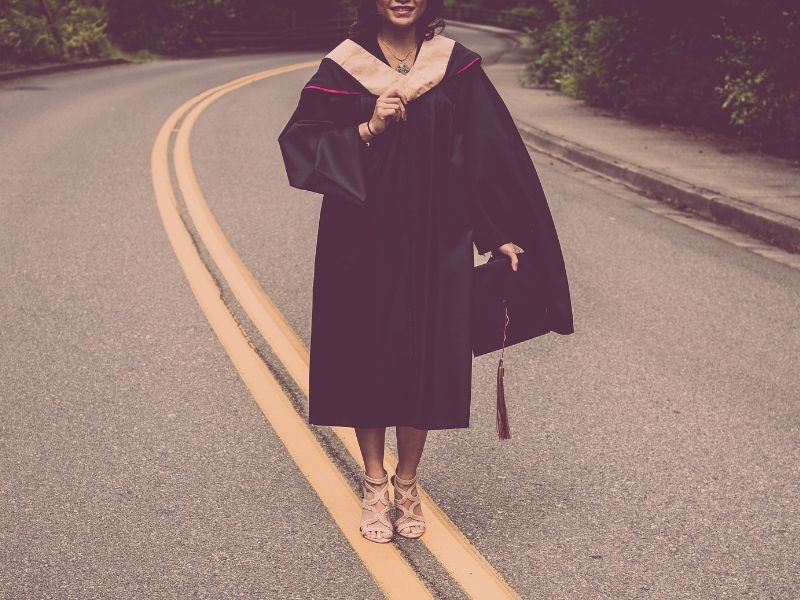 Is an MBA worth it? That's often the overarching question many young professionals face – especially in the midst of a pandemic or economic recession.
In fact, recessions often see a record number of professionals consider graduate school if they are laid off from work and have trouble finding another decent-paying job.
Many graduate students have the hope of graduating once the economy has partially or fully recovered and enter the job market with the potential to earn more money due to their increased knowledge and skill set.
An MBA, also known as a Master of Business Administration, is one of the most popular graduate degree programs in America. An MBA helps candidates become better leaders, explore management principles, and become apt in business analytics. A full-time MBA typically takes 2 years to complete.
While MBA's serve the purpose to expand a candidate's knowledge in business practices, they can also offer many intangible benefits.
However, there are many steps that are involved between applying for an MBA and graduating as an MBA.
Not only do MBA degrees cost money and time, but they can also cause stress, uncertainty, and the potential opportunity cost of not gaining real-world experience, which is something that many employers look for in their candidates.
So, is an MBA worth it?
Unfortunately, this question can't just be answered with a simple "yes" or "no." In fact, you'll have to dig deep within yourself to determine whether an MBA is truly worth it for you.
Here are some reasons why an MBA may or may not be worth your time, money, and energy.
When is an MBA Worth It?
There are many tangible and intangible advantages to pursuing an MBA and attending business school. Some reasons why an MBA may be worth your time include:
1. You Accelerate Your Career
If you find yourself in a career path that you love but want to accelerate your career's trajectory, an MBA might be worth the time, effort, and energy.
One reason why MBA's are popular degrees is that the average MBA starting salary is about $20,000 more per year than those employees with only undergraduate business degrees.
Carrying the MBA initials also adds a certain prestige to your name.
Especially if you decide to join a large corporation, some leadership and other high-earning positions may even require MBA's.
2. You Network with Industry Leaders
Likely one of the most valuable benefits that come from attending business school is the networking opportunity.
Business schools often host several networking events, that bring MBA candidates together with alumni of the same graduate programs. You can gain access to an incredible network of individuals if you decide to attend business school.
For example, your network could consist of your professors, fellow MBA students, alumni, etc. It's important to stay close to the people you meet while in business school, because one day your network may become future co-founders, investors, leaders, or politicians that could help open doors for you as well.
Your network may very well be your net worth.
3. You Gain Exposure to New Industries
Often, professionals may find themselves stuck working in an industry that they no longer love and live for.
Perhaps, you feel like it's time for a career change and are looking for a way out of your current job. Going to business school could help you open your eyes and gain exposure to new industries and other jobs that might interest you.
An MBA program could help you meet students and faculty members in the professional backgrounds that may interest you. This is the time for you to ask questions and learn about new career trajectories that could be a better fit for you.
The good news is that you can apply the skills you learn in an MBA program to almost any industry because an MBA degree can help you teach the many facets required to succeed in business.
When is an MBA Not Worth It?
While an MBA can certainly offer some incredible advantages, getting into and attending business school is not always rainbows and butterflies. Some reasons when an MBA may not be worth your time include:
1. You May go into Substantial Debt
One of the major downsides to earning an MBA degree is the debt most people need to take on in order to complete the program.
In fact, according to the National Center for Education Statistics (NCES), the typical cost of a two-year MBA degree at an average MBA school is $38,628, while the average cost of an MBA degree at a top business school often exceeds $100,000.
Do you have the money to pay for an MBA degree? And if you don't have the money, how comfortable are you in taking on student debt? Typically speaking, graduate student loans have higher interest rates than undergraduate loans, so you can expect to pay more interest.
Another question you may want to ask yourself is whether your employer is willing to pay all or a portion of your MBA education?
Some employers encourage their employees to further their education. An employee with an MBA and equivalent knowledge could add more value to the company. If an employer sees an MBA as an opportunity for the company, they may be willing to take care of some or all of the business school costs.
Lastly, you may want to ask yourself, how comfortable are you working part-time while pursuing your MBA?
Working and going to school at the same time could cause some stress, but having income flowing while you're in your MBA program could help to ease the financial burden later on.
2. You Lose Out on Real-World Experience
Many employers in today's world are looking for job candidates with real-world experience.
In fact, many prominent companies like Google, Penguin Random House, Apple, and IBM are no longer requiring employees to have degrees.
Instead, these major companies are looking for real-world experience, creativity, attitude, personality, drive, and similar characteristics that often cannot be taught or bought.
A major opportunity cost of an MBA program could be that you spend time in a classroom learning theoretical practices, where you could be out in the world gaining first-hand experience.
This is where you'll have to consider your current career and your future goals.
Does your career trajectory require an MBA? Or perhaps, would you be better off gaining more real-world experience by leading teams, developing projects, and meeting with clients, for example?
3. You Aren't Prepared to Put in the Work Right Now
While graduating with an MBA may enhance your career trajectory and give you added credibility in your field, an MBA is grueling work. In fact, the hard work starts before you even are accepted into business school.
Typically, most MBA programs require that you take an entrance exam, which is known as the GMAT or GRE.
Most MBA candidates study between 100 to 120 hours (typically 3 months) to take these entrance exams while working their regular jobs.
Assuming you earn an average to above-average score on your GRE or GMAT exam, then you can start applying to business schools, which also isn't an easy task.
Most business school applications take weeks to complete. Not only will you have to upload a business school resume (which typically differs from a work resume), but you'll also have to coordinate with people that you want to write your letters of recommendation as well as write well-thought-out essays.
Assuming you are accepted to business school, then the hard work really begins, as you'll have projects, class collaborations, and readings due for the next two years.
This student profile from The University of Colorado Boulder gives an in depth look at a week in the life of a Full-Time MBA student, and it looks like a rigorous schedule to say the least.
Planning to spend 9.5 hours per week in class, and budgeting approximately 15 hours per week for class prep—it could be very challenging to try and balance a personal, professional, and student life unless you are gifted at time management.
Are you ready to put in that hard work for an MBA?
Closing Thoughts
In the end, the answer to "is an MBA worth it?" isn't as easy as you may have hoped.
Instead of asking a yes or no question, consider reframing the question to "why do I want an MBA?" When you ask yourself "why," perhaps you might arrive closer to your answer.
Consider your current position in life and think about your future goals.
If you feel like an MBA could truly be the missing link to help you make your goals a reality, then you may have just found the answer you were looking for.